In the last few years we have seen cruise lines battle to create vessels that offer incredible spaces and experiences for travelers of all ages.  Due to enter service in March, 2017 the Norwegian Joy is going to feature several 'first-at-sea' features that we think cruisers are going to love!

Styled exclusively for Chinese travelers, the ship will have a formal tea room and an upper-deck Serenity Park.

But guests looking for more of a thrill will be excited to hear that the ship will have a two-level race track on the top decks in which 10 guests in electric carts will compete in a 5-6 minute race.

For their Formula 1 attraction, race cars have been converted into individual three-screen simulators displaying famous race tracks from around the world.

Activities on deck 16 activities will also include Oculus virtual reality technology in several variations, including walking a plank between buildings, hang gliding and a design-your-own roller coaster module.
Oculus technology will be installed on additional new ships going forward, David Herrera, president of Norwegian Cruise Line Holdings' China operations said during his keynote address at Travel Weeklys CruiseWorld China.
Norwegian has planned to have laser tag,wider-than-ever waterslides with transparent panels that go over the side of the ship and several karaoke rooms complete the new activities offerings.
The ship will feature more family friendly suites and rooms with connecting doors than on any previous NCL ship, Herrera revealed.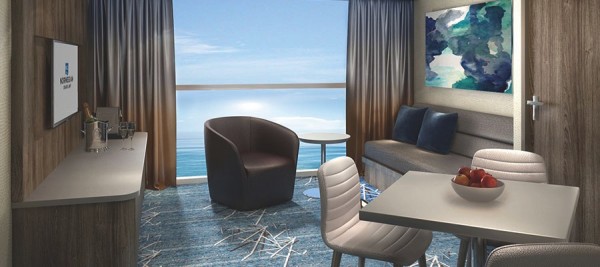 Cruisers who will be happy to know that the Joy will have 29 restaurants onboard will include one for Korean barbecue as well as a Japanese shabu-shabu restaurant.
The line has not yet disclosed which of those restaurants will have a surcharge, but more details will be announced in the coming months, including the names of luxury store brands that will be in the promenade.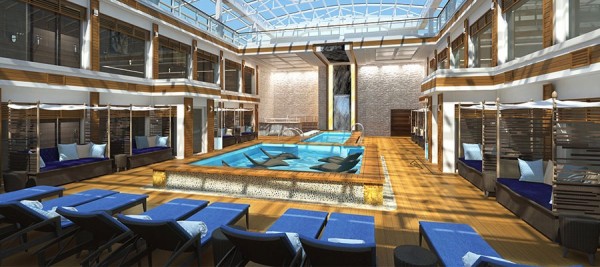 The new Norwegian Joy will have a capacity of 3,900 guests, down from 4,200 on the Escape.