Designed across 14 acres, Disney promises to immerse fans in the Star Wars galaxy like never before.
With Star Wars-themed lands planned for Disneyland and Walt Disney World Resorts, Disney's Imagineering has joined forces with Lucasfilm to bring these galaxies to life.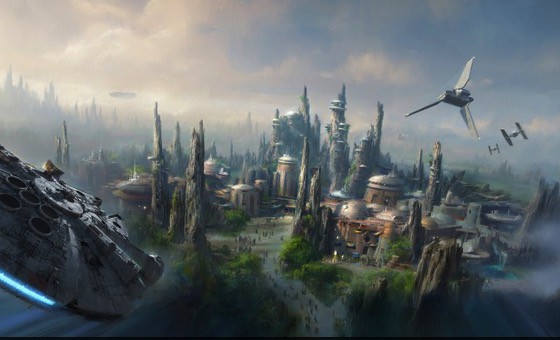 Disney gave fans a bit of a sneak peek with some illustrations during the "Wonderful World of Disney: Disneyland 60" special that aired on February 21st of the epic scale of these new lands.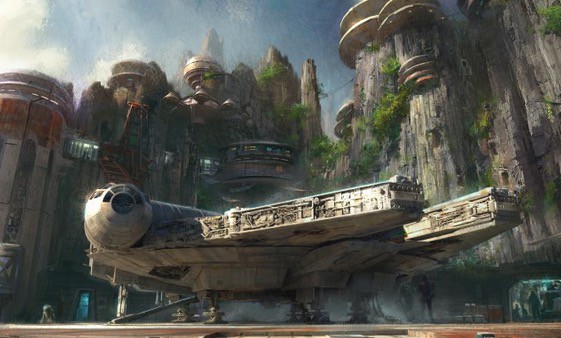 According to the Disney Blog, guests will be able to step aboard The Millennium Falcon and actually pilot the fastest ship in the galaxy, steering the vessel through space, firing the laser cannons, in complete control of the experience.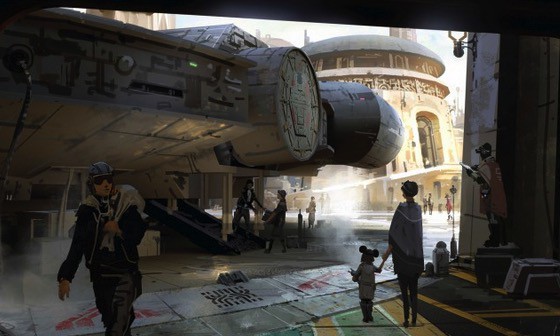 And with the arrival of the First Order to the planet, visitors will find themselves in the middle of a tense battle between stormtroopers and Resistance fighters.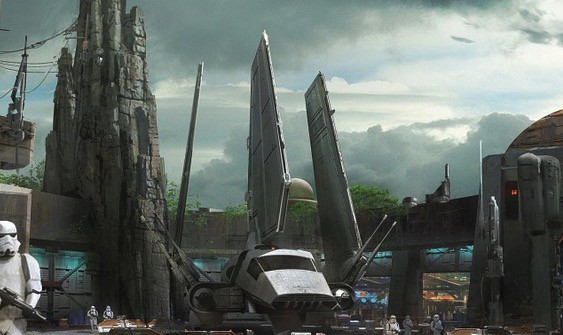 While an official date hasn't been released for the Star Wars lands to open, the folks over at Micechat have created a map that estimates where it will be in the park.