During a trip to Louisville last October it was recommended by a friend that we try out Lynn's paradise cafe. Not familiar with the city we checked some online reviews and then headed over for dinner on our last night.
Located in an area of the city that has some cute shops and other restaurants, Lynn's definitely stands out. While looking for this restaurant you may pass it but you won't miss it.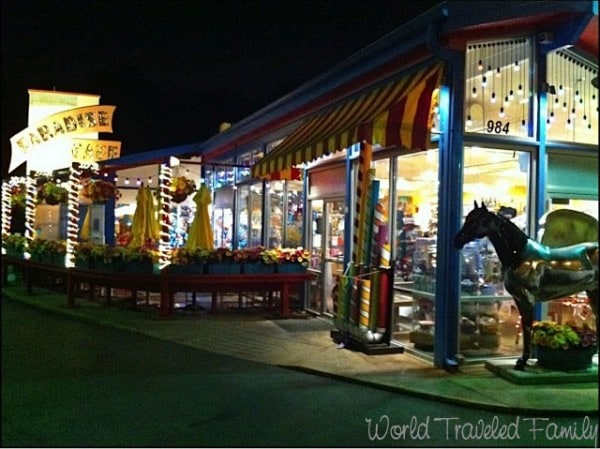 The building itself is all windows and covered in Christmas lights. Out front there is a life sized tea pot tipped slightly pouring tea into a huge cup. It is like a scene from Alice in wonderland. A large horse statue welcomes you at the door as you make your way into the restaurant. We would learn, however, that this was tame compared to what we were about to walk into.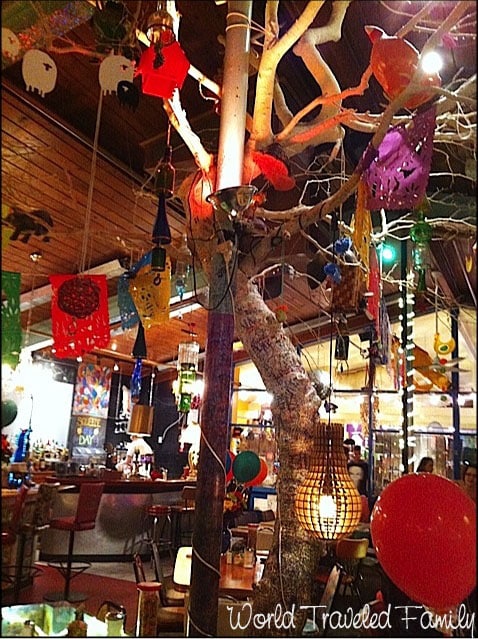 If you come in through the front door you will enter into the store. The host stand, which is half way through the store, sits under a pair of tea bag pants and right in front of a pink pig, which I promptly sat on and had my husband take a picture of me. It wasn't after we checked in that I got a glimpse of the actual restaurant. Wide open with an 20ft high, A-line roof, the place is a little crazy.  Did I mention there is a massive 'tree' in the middle of the room?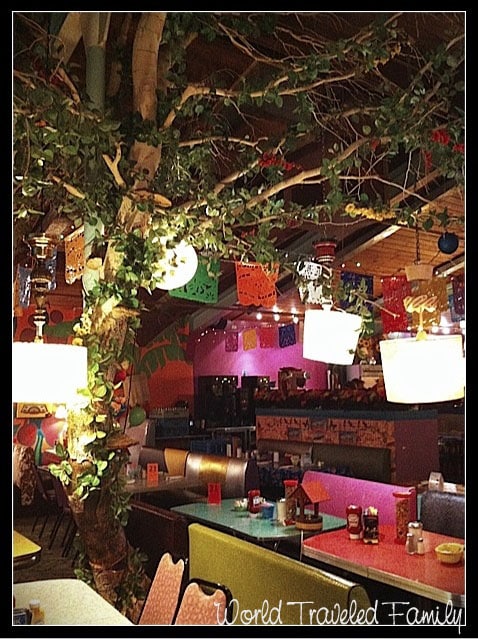 On the night we visited Lynn's was packed to the rafters with birthday celebrations and even a stagette. After a 30 minute wait we were seated at the back at a booth, surrounded by crazy lamps. The waiter later told us that they hold an ugly lamp competition and by looking around it seems that the winner gets to hang from the roof!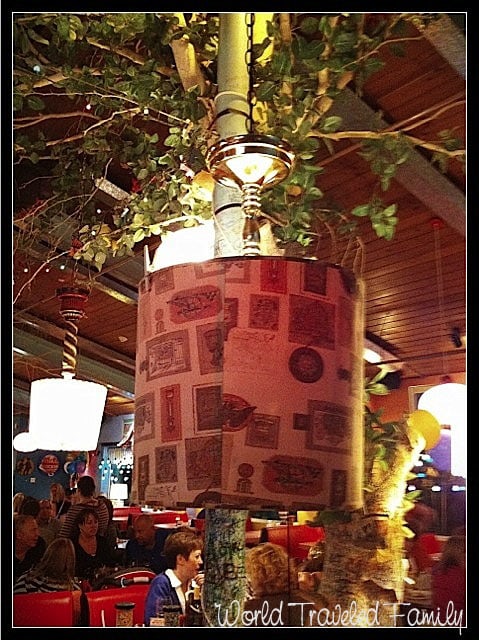 The menu was as eclectic as the decor. To start I ordered the Kentucky Reuben quesadilla, which comes with shaved corn beef, swiss cheese and fried cabbage baked inside two tortillas.
For dinner I had the turkey dinner and my husband had the 'Highlander', a turkey and bacon club sandwich with onion rings. I am incredibly fussy about my turkey and the waiter assured me this would be the best. With high expectations I was pleasantly surprised by the size and the taste.
My dinner came with 2 sides and I chose rosemary braised cabbage and sweet potato fries instead of mashed potatoes. I am well known for my good appetite but I couldn't finish my dinner. My husband loved his club but couldn't finish his either. The portion sizes are definitely generous for the great price. I wanted to have dessert but could not fit one more crumb in my belly.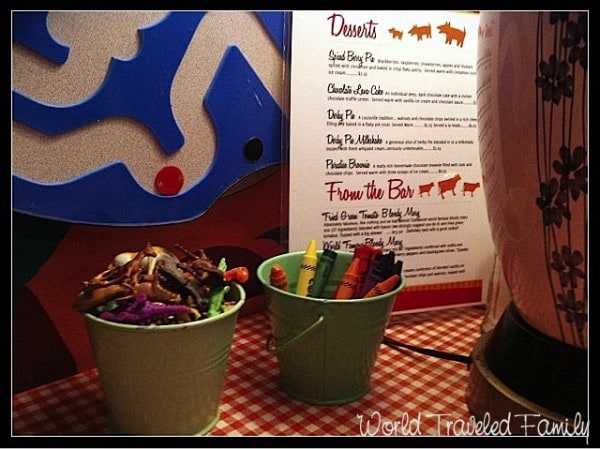 When you eat at Lynn's Paradise Cafe it feels like you are having dinner at grandmas. No two chairs of the same, the tables look like they were left over from the 60's and there are mannequin legs protruding from the walls. On our way out we looked through the gift shop which was stocked with some on the craziest novelty items including a wide array of bacon flavored items, crazy mugs and jesters hats. Lynn's does have a patio but it was too cold out for us to enjoy it.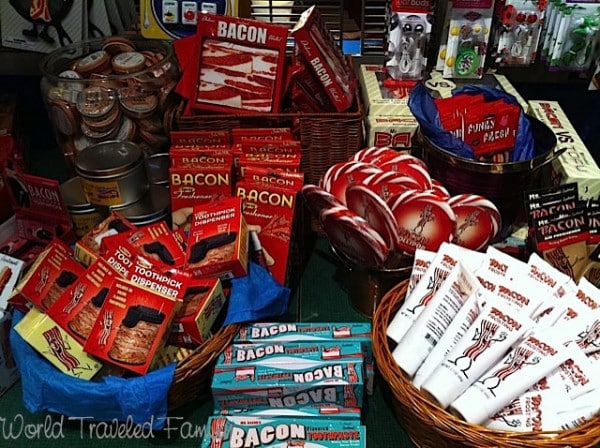 While in Louisville a couple months ago, Lynn's was high on my list to return to with my sister and girlfriend. In a year not one thing had changed. The food was still stellar, filling and the place was still packed even though it was a Tuesday night.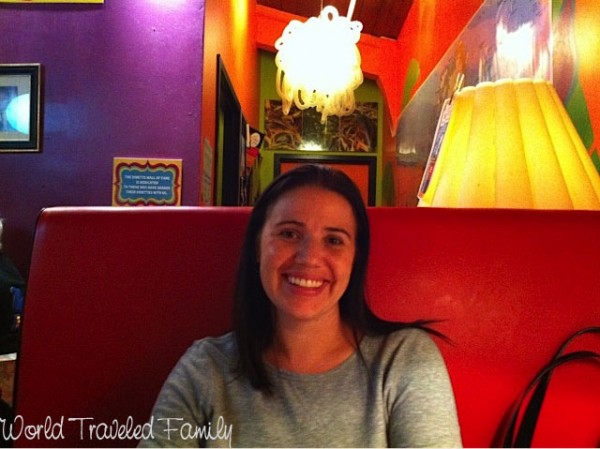 ---