After being refreshed, the estate that shows the life and times of Canada's 10th prime minister, William Lyon Mackenzie King has been re-opened to the public.  Set in the Gatineau Hills, the Mackenzie King Estate was the former Prime Minister's summer home for almost 50 years. The Estate features heritage gardens, walking trails, picturesque ruins, and King's original cottages; Moorside and Kingswood.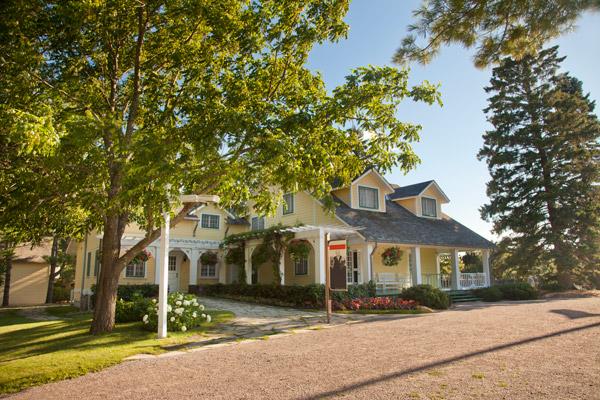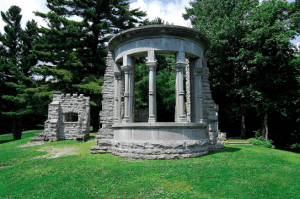 A plan three years in the making, the team that renovated the home conducted research on the man, his public accomplishments, the development of the Estate, the artifacts; all to figure out the stories to share and the best way to communicate them.
"We included sound effects in certain spots to really make the rooms come to life, for example, in the kitchen at Kingswood, you hear the sounds of dinner being made…chopping, water running, pots clanking," Boyd Laanstra, coordinator of interpretation programs at the NCC says of one of the new elements. "At Moorside, there's an antique telephone that rings and when you pick it up, you hear voices of different people calling King. These are all based on actual historical events or entries that we drew from King's diary."

"The unique thing about King is that he left a 30,000-page diary that includes his day-to-day thinking, not only on affairs of state, but also on everyday things: on how he felt when driving out to Kingswood, on how he felt when sleeping under his own roof amid the trees. We were actually able to use that diary so that the story of King and his estate could be told through his own words. So King is, in some ways, your guide to discovering the Estate."
The re-opening coincides with the 75th anniversary of Gatineau Park.  Parks Canada has some fun family events planned to celebrate the special event!  If you are in the area tomorrow or Monday stop by and visit the home and also enjoy some performances.
Family Fun Day – Sunday, September 1, 11:30 am to 5 pm
Musical performances
Encounters with historians
Tai chi workshops
Kite flying demonstrations from the Ottawa Valley Kite Club
Face painting
Games for kids
Photo booth: Say "cheese"!
Zumba workshop ($)
Cake
Soap making with the Old Chelsea Soapery
"75 Years in Photos!" contest finalist exhibit
Ice cream making and tasting
Celebration Picnic – Monday, September 2, 11 am to 5 pm
Musical performances
Tai chi workshops
Swing Dynamite dance demonstrations
and workshops
Games for kids
Ice cream making and tasting
Vintage cars
Cake
Photo booth: Say "cheese"!
Soap making with the Old Chelsea Soapery
"75 Years in Photos!" contest finalist exhibit