No vacation is complete without some you time and the Naay Spa at El Dorado Casitas Royale by Karisma excels at creating an experience that will leave you relaxed and rejuvenated.   This 20,000-sq-ft. facility provides guests with the opportunity to experience an impressive menu of traditional and alternative spa therapies.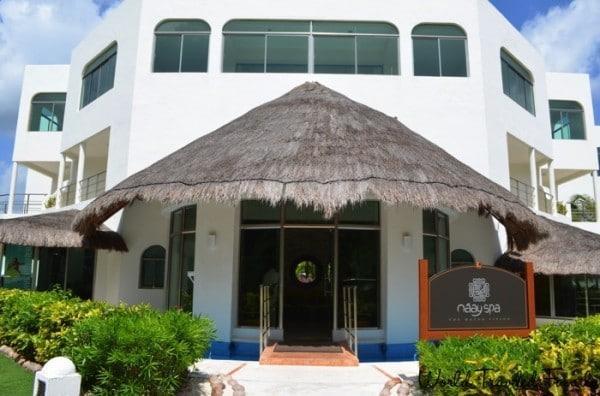 My morning of relaxation started in the hot sauna. After sweating off a pound or two I cooled down quickly in the shower before making my way to the steam sauna for a pore opening vapour session.
I was then escorted into the hydrotherapy room.  Here you can relax in the sensations pool, which has a bubble bed, a couple water falls to loosen up your body and jets to massage your legs.  Guests can also unwind in the whirlpool and then jump right into the cold water polar plunge pool.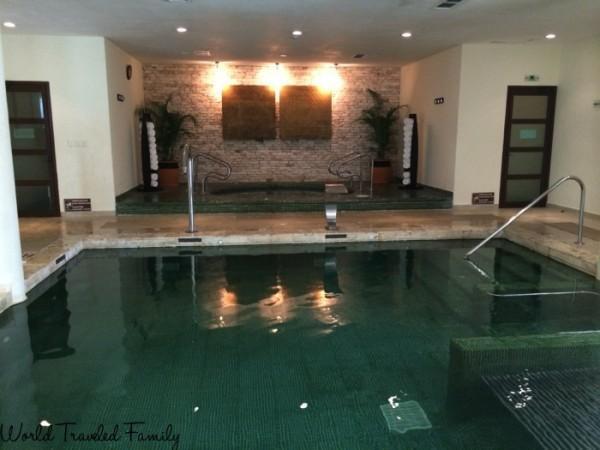 But just before I settled into my lounge chair with my mimosa I noticed an outdoor space with more lounge chairs, a meditation space and a second relaxing pool.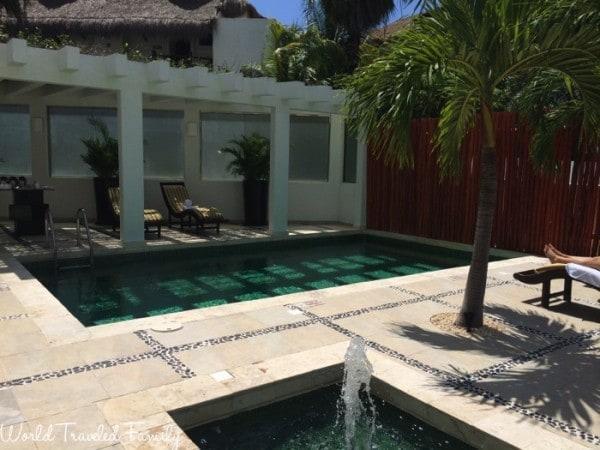 Guests can also take part in a Mexican holistic ritual in the temazcal, which is said to purify and relax the mind and body.  A relaxing oasis, there was also a small herb garden and snacks to enjoy.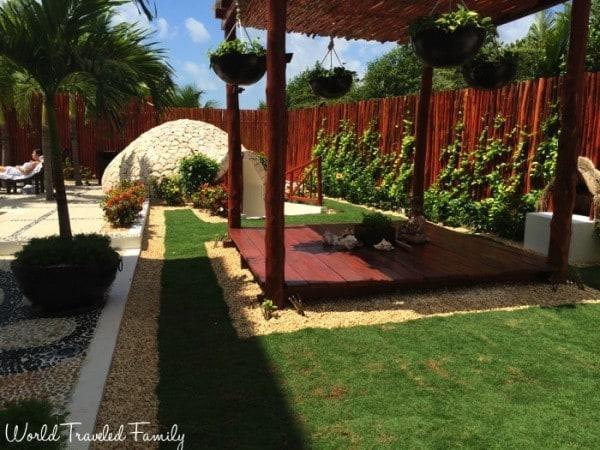 I was so into with the 'pre-process' that I almost forgot I hadn't had my treatment. I really could have just lounged around all day.
I chose a massage, and Rita my masseuse was a wizard. I rarely treat myself to a day at the spa but that morning made me realize that I really need to do it more.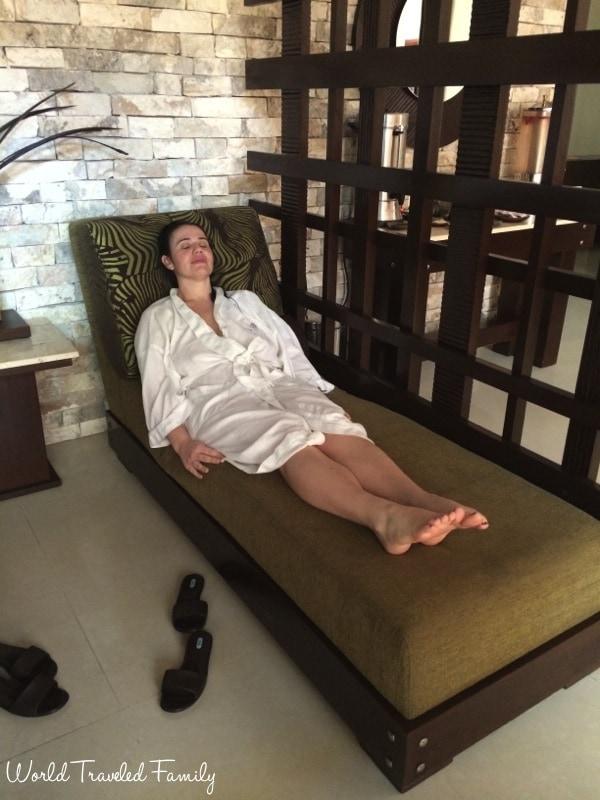 If you are staying at El Dorado Royale, El Dorado Casitas or, at Generations Riviera Maya like I was I highly recommend a trip to the Naay spa. The staff really goes the extra mile to ensure your time with them is extraordinary.  All three resorts also have many areas outdoor that guests can be pampered in while taking in the sounds of paradise.
Please enjoy the quick video I made highlighting the spa!
Please visit Karisma Hotels for more information