Parents who travel a lot are always looking for the perfect gear for their little ones.  Australian company B.Box has quite a few great items that are ideal for throwing in your bag when you are heading out.
While at the ABC Kids Expo last week in Vegas I previewed their collection, and fell in love with many of their products.
My favorite item is by far is  the essential baby bottle + dispenser.  This  convenient bottle features a formula dispenser in the bottom of the to allow you to prepare at home and feed on the go.  No more bringing separate containers!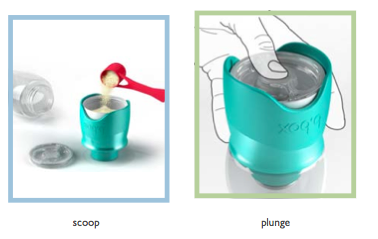 It's all-in-one, and best of all, you just need to plunge the hub on the bottom of the bottle, shake and go.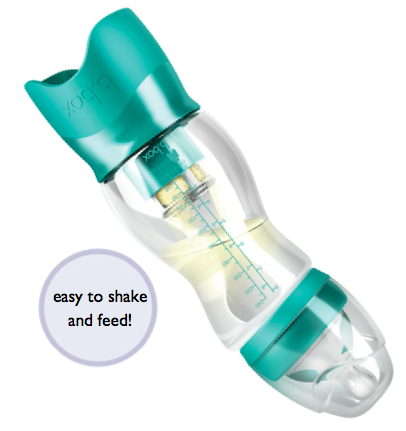 Additional features:
converts to a conventional bottle
anti-colic silicone nipples
fits other leading brand nipples
innovative ergonomic and stylish design
dishwasher and sterilizer safe
8oz | 240 ml capacity
Next on my list is b. box's travel bib. Brilliantly designed to keep the whole package together, this bib features a foam rubber catcher that doubles as a storage pouch when your baby is done eating. All you need to do is fold the bib into itself and zip it closed. This also keeps a messy bib from getting your bag dirty!  The package also includes a flexible, soft bite silicone spoon and a loop to hang on the bag or stroller.
Just running out for a quick playdate but don't need to take a whole bag with you? B. Box's diaper wallet is a convenient package that holds holds 2 disposable diapers, up to 20 wipes and an clean change mat (included). This is a great case to have in your bag for airport trips. It also has a unique dual access wipes hatches so you don't have to fumble around when your squirmy baby is trying to escape.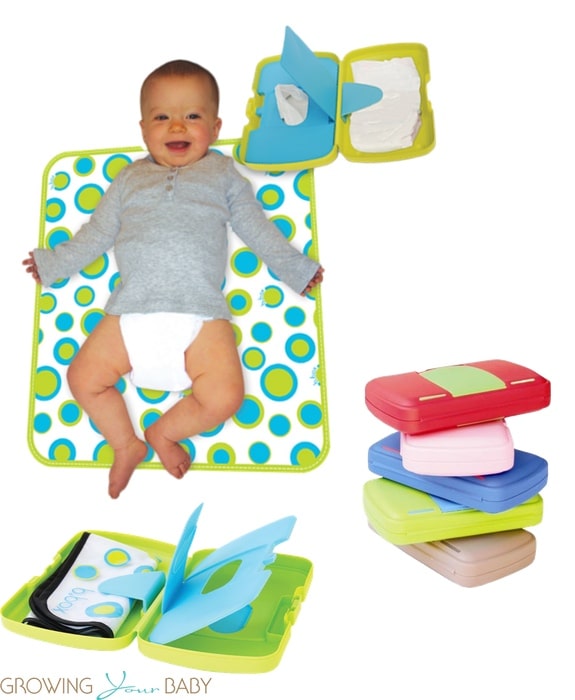 Lastly, the compact snack pack container is perfect for feeding baby on the go!  It has two separate compartments so you can serve different foods, a soft tip spoon that clips inside the lid and a non slip base.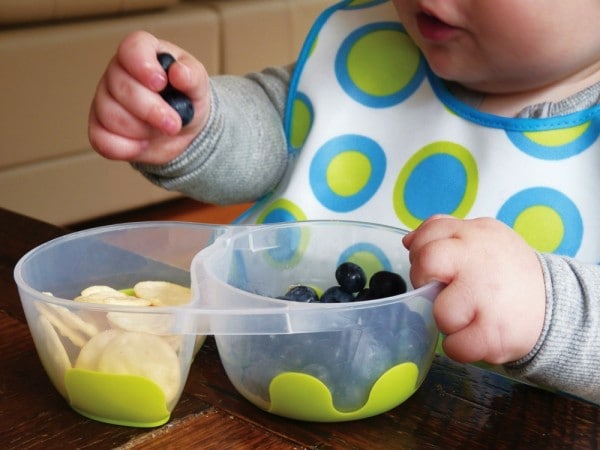 All of the products are shown above in the retro circles pattern.  B. Box also offers their collection in 5 additional colors/motifs.