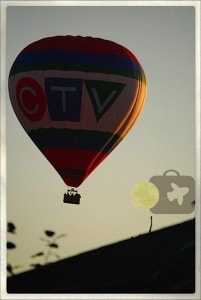 For years my husband has wanted to go up in a balloon. He offers every anniversary, birthday or special occasion but I always suggest something else. I'm not sure what it was about a balloon ride that didn't appeal to me but I just didn't have any interest in experiencing it.
That all changed after he won a 'closest to the pin' contest at a golf tournament he played in this Summer. The prize ~ a ride for 2 with Sundance Balloons.
Two weeks ago we booked our spot and crossed our fingers that the weather would co-operate. Balloon rides are famous for being cancelled due to imperfect weather. In fact a couple that were in our basket told us they had been cancelled 7 times.
We watched the weather in the days leading up to our flight and were happy when we called the night before and were informed that it was a go.
As instructed we arrived at our take off spot at 7am and were able to watch the crew set the balloon up. Two balloons were going on our morning – a 12 person (ours) and a 4 person.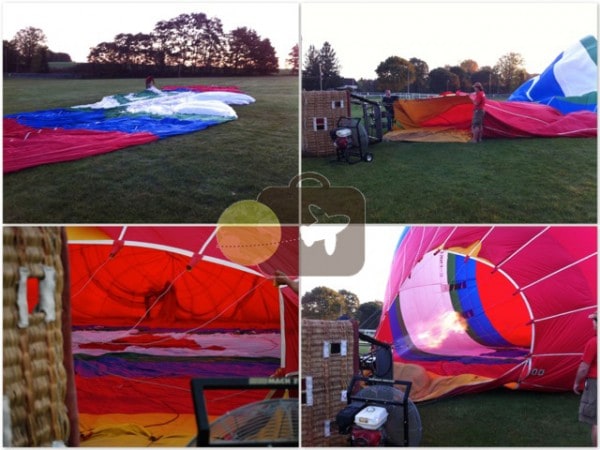 After a quick safety briefing and a demonstration on landing procedures, the crew started to inflate the enormous airship.
Once full of air, the balloon starts to rise, which in turn flips the basket up so we can get it. Everyone jumped in and held on. The crew untethered it and we were off. Before I knew it we were well above the trees and heading towards the city. It was pretty amazing and cool to see the view from above.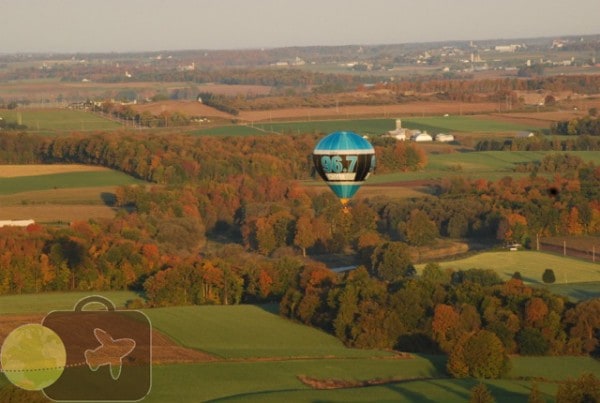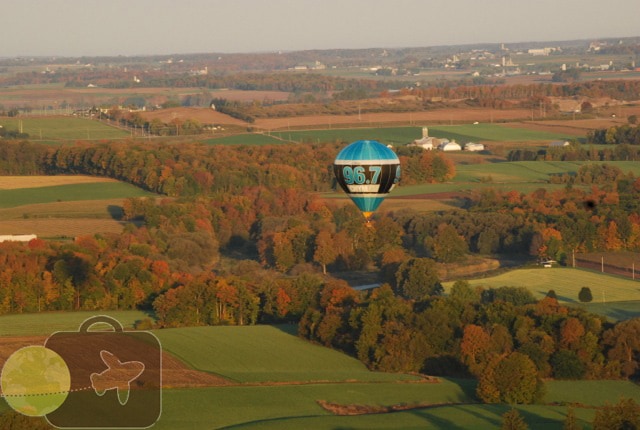 For our trip we traveled through the country and then just floated above some of the subdivisions outside of town rather than going through the city like out counterpart did.
It was really nice to see areas of the city you didn't even know existed and get some beautiful photos of the Grand River, which meanders through Kitchener Waterloo.
Our pilot, Mark, even dropped the balloon down just a bit so we could get some really nice photos of the river and the country side.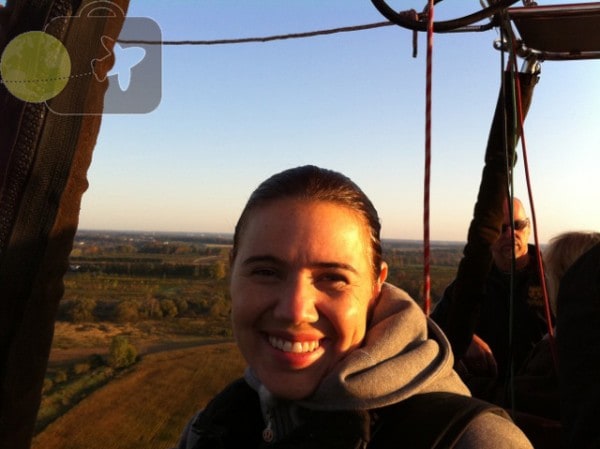 Two hundred pictures later, we were being reminded of the landing position and shown where the balloon would end it's trip.
Thankfully our landing was perfect and some of the guys got out to help maneuver the basket to the back of the lot so that the balloon wouldn't rip when it came down.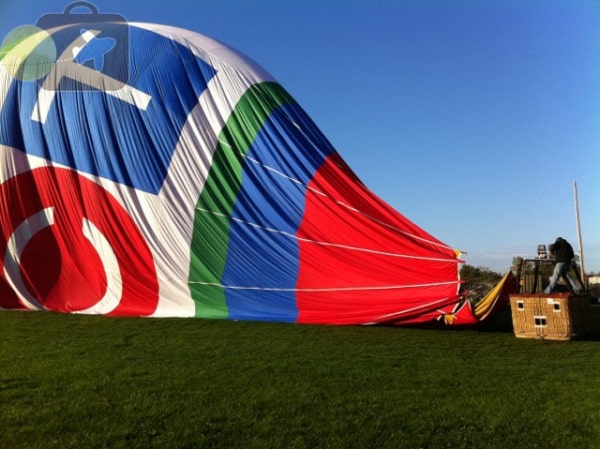 What seemed like minutes was actually an hour. The trip was incredible and so was our crew.  As we stood off to the side talking with the other passengers about our favorite moments they worked to fold the balloon up and pack everything back into the truck.
We all then loaded into the truck and headed back to our take off point where we celebrated a great morning.
Riding in a balloon was definitely not on my bucket list but it should have been.  It was not only a nice way to start the day but it was the perfect way to experience our city from above!
---