Anyone, passing through the Chicago area, will want to make time to take in a unique exhibit at the Shedd Aquarium.  Jellies, brought to you by the good people at Walgreens, is a special exhibit of more than 10 different species of sea jellies.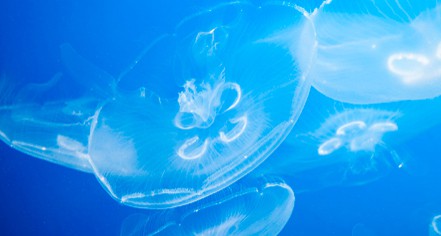 People tend to flee from the ocean, at the mere sight of jellies.  Their sting gives them a bad rep.
These aquatic invertebrates are too maligned, however, according to Mark Schick, collection manager at Shedd,
"Sea jellies are one of the most misunderstood animals in the ocean.  We're excited to bring this rare glimpse at these amazing creatures through this intimate and up-close experience.  The highlight of Jellies is the wide variety of jelly species that guests will be able to see; however, the engaging exhibit will also offer educational interactives and programming that allow guests to experience a deep dive into the dark and mysterious world of jellies."
Schick says that, through the exhibit, "We hope to cultivate a sense of understanding and appreciation for these graceful animals."
Jellies are truly extraordinary and worth a closer look.  Did you know they have been around for 500 million years?  Another surprising fact; jellies consume enough food to double their size in a day.  I know a couple of people who have tried that and failed.
There are thousands of species of jellies out there and more are being discovered all the time.  They vary in structure and appearance, each one beautiful in its own rite. The smallest jelly can rest inside a contact lens and the largest is a monster that wouldn't fit in a minivan.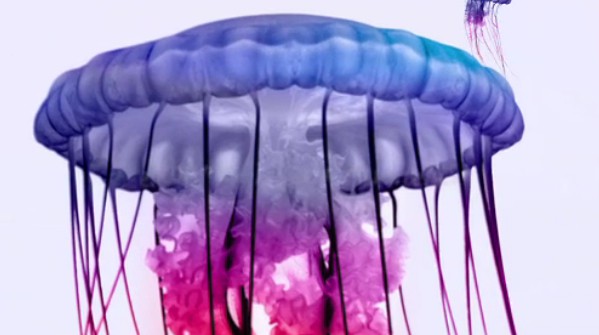 Through a combination of live specimen, video, illumination and various other exhibit materials, visitors are drawn into the life and experience of a creature most of us know very little about.
"This visual exhibit will be a feast for the eyes and the mind with larger-than-life images and models, spectacular video, and a variety of jellies on display," said Bryan Schuetze, VP of Planning and Design at the Shedd Aquarium.
This not-to-be-missed exhibit is on now and extends through May 28, 2012. – Jen R, Staff Writer