It is estimated that 1 child in 68 is affected by Autism, a disorder that is characterized by challenges with social skills, repetitive behaviors, speech and nonverbal communication. For parents who have children with Autism outings to places where they is a lot going on can be a challenge because the triggers are unknown and there are often not areas set up to give your child time to decompress.
To help ensure all guests are able to learn more while being aware of what to expect, the Ontario Science Centre has announced three "Sensory-friendly Saturdays."  This new program designed specifically for children with neurodevelopmental disorders and is the result of a partnership between the Ontario Science Centre and the Geneva Centre for Autism.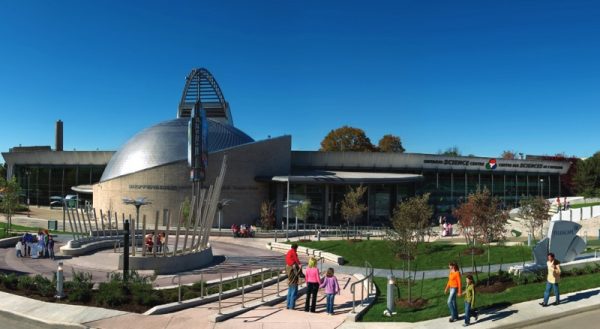 "Many families with children who have neurodevelopmental disorders face a number of barriers to visiting and getting the most out of museums and attractions," said Nancy Bent from the Geneva Centre for Autism in a statement to the Ontario Science Centre.
In an effort to break down those barriers, visitors of all ages and abilities are invited to "embrace and celebrate neurodiversity" through a series of family-friendly programs, including a planetarium open house that will feature a modified experience so that people can come and go as they please.
"It makes for a much more customized and personalized experience," Rachel Ward-Maxwell, Researcher and Programmer at the Ontario Science Centre, told CTV News Channel on Wednesday.
The Science Centre has put together a comprehensive story booklet to inform visitors with sensory processing difficulties about what to expect. This booklet includes information on lineup wait times, temperature changes and noise warnings are all included which allows kids to fully understand each experience and the possible triggers attached to it.  There are even parent tips included to give you more information on exit strategies if the activity becomes too much.
Sensory-friendly Saturdays will also take place on April 7, April 14 and April 21 at the Ontario Science Centre.
This week Sesame Place announced they were give a world's first designation as a Certified Autism Center.  In 2014 Royal Caribbean became the first Autism Friendly Cruise Line.