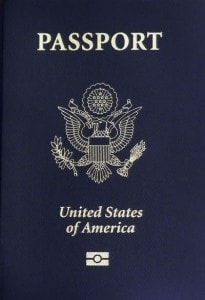 Obtaining a passport is an unpleasant task; which is precisely why so many people put it off until the last minute. Some even turn down opportunities to travel, for lack of a valid passport. It seems like such a shame, to limit our options all because it's a bit difficult to get the right documentation.
Think of the pristine beaches, the swaying palm trees, the delicious food, and the beautiful people speaking romantic languages…we're missing out on all of it because we need a passport.
So, can we just agree that a bit of bureaucracy is worth the opportunity to explore the rest of the world?
Good. In that case, if you are one of the countless Americans procrastinating on submitting your passport application, or renewing for a current one, I have good news for you.
This Saturday, September 17th is Passport Day across the United States. Wait 'til Hallmark gets their mitts on this one.
Passport Day has been devised as a way to take some of the hassle out of applying for travel documentation. It takes place on Saturday which, for many, alleviates the need to take time off work. On that day, offices are offering walk-up service, so there is no need to book an appointment.
A passport still costs the same, $110 plus a $25 processing fee for first timers. Passport cards and passports for children are among the services offered on Saturday.
You can expect your freshly pressed document in 4-6 weeks, unless you pay the $60 fee to expedite the processing, in which case you'll get it in 2-3 weeks.
On Saturday, you'll need to have a completed DS-11 passport application form, proof of citizenship, an additional piece of ID (like a driver's license), photocopies of your documentation and a photo.
So, bite the bullet and put the messy passport business behind you so you can get on with the fun of seeing the world. It will all be worth it, I promise. – Jen R, Staff Writer