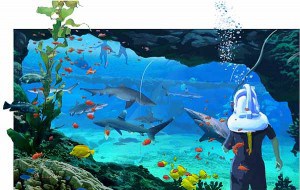 Discovery Cove, the limited-admission 'boutique park' at Sea World in Orlando, is on track to open their first expansion since opening in 2000.
The Grand Reef, which is scheduled to open in the first two weeks of June, is a one million gallon, 2.5 acre artificial saltwater reef that will showcase 125 different species including sharks, rays, urchins and venomous lion fish.
Guests to the Grand Reef will have the opportunity to walk, swim and snorkel with the marine life for an up close and personal view.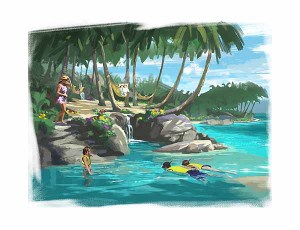 Discovery Cove has developed a unique experience, for adventurous visitors to the Grand Reef.  For an additional fee of $59 per person, guests 10-years and older can go on a 'SeaVenture'.  The thrilling hour long tour includes a 20 minute underwater walk.  Reef hikers will each wear a 75-pound dive helmet, but don't let the weight scare you off.  The helmets feel like they weigh a manageable 15-pounds in the water.
Once open, the Grand Reef will replace the existing reef at Discovery Cove.  The older attraction will be repurposed as a fresh water exhibit, to be unveiled in 2012.
The expansion will not result in a huge increase in the number of visitors admitted to Discovery Cove each day.  The guest list is currently limited to about 1000 patrons daily.  Discovery Cove has been established as a boutique park that offers a more luxurious and personal experience for guests who are willing to pay a little more for an upgrade in quality and exclusivity.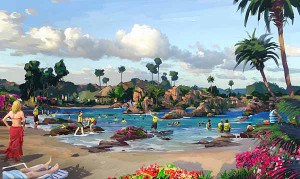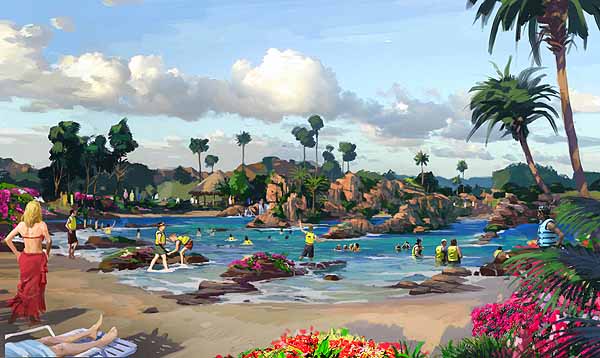 In addition to the Grand Reef, guests to Discovery Cove enjoy opportunities to interact with dolphins, hand feed exotic birds in the free-flight aviary, take a relaxing drift down the Wind-Away River, snorkel and lounge on the beach.  Breakfast, lunch and unlimited snacks are included in the price of admission.  It is a relaxing day free from the crowds and long lines experienced at other theme parks.
Due to the limited number of guests admitted each day, reservations are required. – Jen R, Staff Writer