You and five other shipmates start your journey with a 300 foot conveyer climb. Up, up, up, your boat creeps. You hear the cranking of the linear induction motors, the force that pulls you up towards to top. The ground is slipping further and further away. You see the top. You know it's coming. Finally, you reach the top.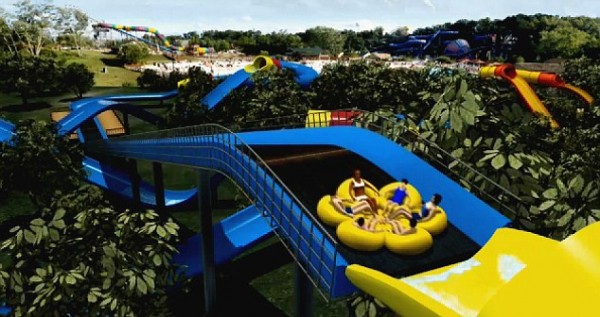 Just as you look down, you and your shipmates are plummeting down at a 45 degree angle. Down, down, down, faster and faster until you reach the end of the five story drop. Your heart is racing – adrenaline pumping through your veins but your ride isn't over yet! This ride spans over a third of a mile. It is the longest water coaster in the world. It is the Mammoth.
Sound like fun?! That's what the park owners of Holiday World & Splashin' Safari in Santa Claus, Indiana are hoping you'll think so.
They are estimating that Mammoth will bring in 1,080 guests per hour, exceeding the success of the Wildebeest. Once completed, it will be the park's most expensive ride, span over three miles and increase the park's total size to thirty acres.
Designers are going all out for this ride. Special crafts have been designed for the ride and designers have included a total six drops which, when added together, include 282 feet of heart pumping plummeting action. If you are a thrill seeker and don't mind getting a little wet, this should be a definite to-do experience on next year's vacation list!
---