Parents who are planning to travel on American Airlines with their children this week may want to get the scale out a check the weight of the stroller they're planning to bring along.  Starting tomorrow (June 1st, 2011), you will no longer have the convenience of gate checking your stroller if it weighs more than 20lbs.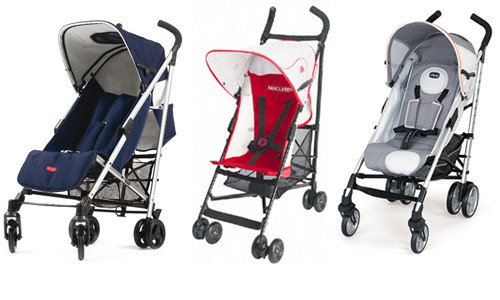 Under the new policy, large, jogging and non-collapsible strollers will need to be checked at the ticket counter but can be done free of charge.
What this means for most families is that you will have to purchase a lighter, secondary stroller in order to be able to have something that will be waiting for you when you land.
"It is simply a matter of many strollers these days being very large and not being collapsible and easily handled at the gate and on the jet bridge," said American Airlines' spokesperson Tim Smith.
Currently United also requires passengers to check big strollers at the ticket counter, while Alaska, Delta, Southwest and several other airlines allow strollers of any kind to be checked at the gate.
"We know that traveling with little ones can be a challenge," said Southwest spokesperson Laurel Moffat. "We want to make that travel experience as easy as possible."
Air Canada also has a size limit. They require that any stroller being gate checked not exceed 10″ W X 36″ L . Anything bigger must be checked and is counted as baggage.