'Tis the season for "Back to School" sales at every retail outlet in the known world.  But we still have a few more weeks of summer left and time to have one last getaway before the kiddies head back to school.  Why not do what movie stars, sports heroes and captains of industry have been doing for decades and take the family to Muskoka?
Located about two hours north of Toronto, composing of the cities of Gravenhurst, Bracebridge and Hunstville, as well as the townships of Georgian Bay, Lake of Bays, and Muskoka Lakes, the District Municipality of Muskoka is world-renowned for its beautiful scenery and abundance of outdoor activities and cottages.  If you decide to head up to cottage country for a little end of summer sojourn, here are five family-friendly spots to hit up in Muskoka.
While Webers Hamburgers isn't technically located in Muskoka (it's just north of Orillia on Highway 11), it has still been a must-stop destination for travellers to Muskoka since it opened in 1963.  In the 48 years since it opened its doors, the restaurant has become an iconic part of cottaging in Muskoka, as millions pull off the highway to grab some burgers, fries and milkshakes.  With brightly coloured picnic tables and a large grassy, tree-lined property, Webers is a great place to stop, stretch your legs and have an impromptu picnic.  Or, if the weather is crummy, have your grub in one of the restaurant's many train cars that serve as dining cabins.  And when you're getting your food, make sure to say hi to "The Key Man", Mike McParland, whose been flipping burgers there since the restaurant opened.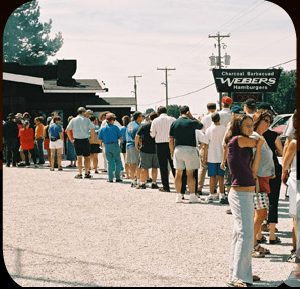 Established in 1893, Algonquin Provincial Park is one of the most famous – and largest – parks in the world.  Located a short drive from Huntsville, it is a perfect spot to take the family to experience wildlife and nature up close.  There are many ways to enjoy the park, depending on how intense an experience you are looking for.  If you are hardcore, you can canoe, portage and camp out deep into the park – that is your best bet to see some of the park's furry inhabitants, such as bear and moose.  Or you can take the family on a day hike on the many hiking trails throughout the area.  Or, if you are really lazy (or short on time), just keep on driving on Highway 60, which cuts through the lower half of the park.  Believe it or not, you have a good chance at seeing some moose without even getting out of your car.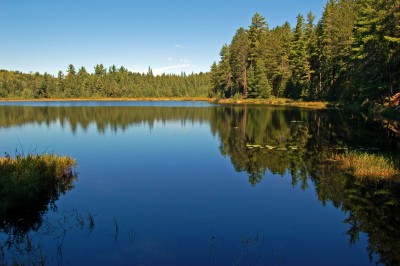 Drive-in theatres are going the way of the dinosaur, but cottage country still has one – the Muskoka Drive In.  Located just outside Gravenhurt, the Mukoka Drive In offers affordable family-friendly fun (depending on what movies they're showing, of course) and even lets you bring the pets along for the show (try to keep the barking down, though).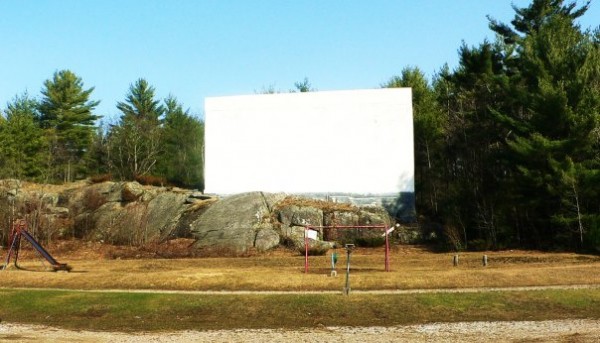 It's always good to find some free things to do while on vacation with the family – Lord knows most things break the bank account.  A good, free spot to hit in Muskoka are the Bracebridge waterfalls.  Situated right in the heart of the downtown, the roaring falls are sure to delight your little ones, and there are plenty of walking paths and parks in the vicinity (not to mention ice cream shops).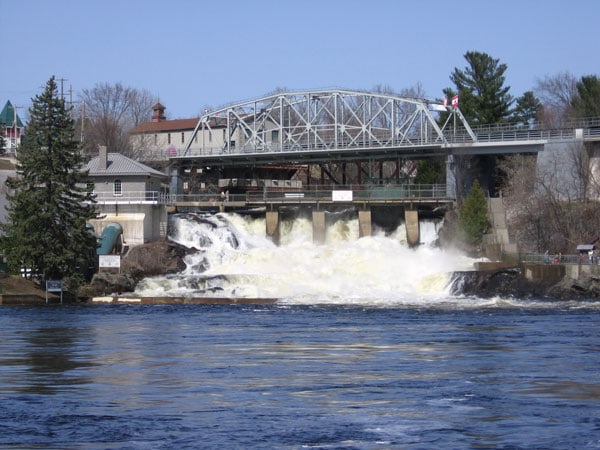 Many amusement parks aren't best suited for babies or toddlers, but that isn't the case with Bracebridge's Santa's Village.  Actual, they call themselves a "family entertainment park", and that's definitely the case as there is fun to be had for all ages within its 60 acres.  Situated right on the beautiful Muskoka River, the park lives up to its name – it's a replica of Santa's North Pole home, built among the trees of Muskoka.  Little ones will be thrilled to meet and sit on the knee of the big guy himself, go on the toddler-friendly rides, pet the animals in the petting zoo or take train and boat rides through the park.  And for the older kids in the family, there's Sportsland with  go-carts, lazer tag, batting cages and things of that nature.  Enjoy Christmas, without having to shovel snow.