Disney Cruises have come a long way since the Big Red Boat days and their newest liner, the Fantasy, promises to offers cruisers and Disney lovers an incredible experience at sea.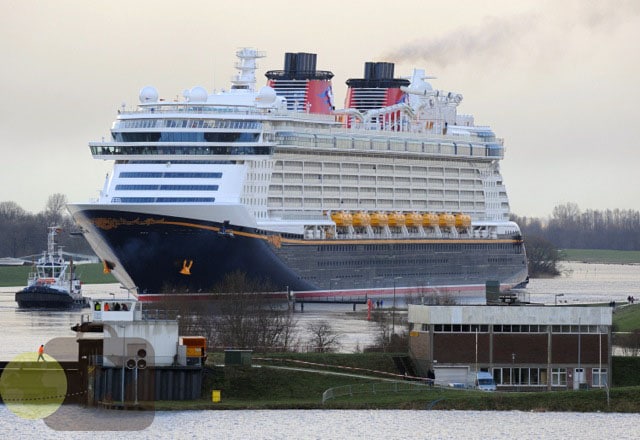 The 4,000-passenger ship is scheduled to float into New York Harbor on February 28th, 2012 and will spend four days docked at Pier 88 in midtown Manhattan, the Staten Island Advance has reported.  Once the christening is complete, the Fantasy will set sail for Port Canaveral, where it will make it's maiden voyage on March 31, offering seven-night cruises to the Eastern and Western Caribbean and the Bahamas.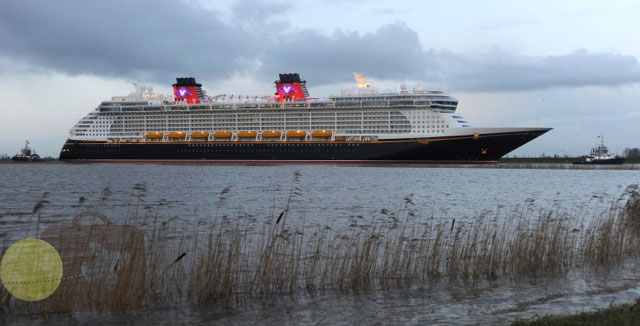 While the Dream and Fantasy are very similar in structure, the décor and added features onboard the Fantasy have an 'Art Nouveau' theme with softer, more delicate lines and colors.
Little diners will love a new concept dinner show called "Animation Magic," where guests draw an original character on their placemats and Disney "Imagineers" make a cartoon in which that character interacts with animated Disney celebrities. The original artist will also get a facsimile of the final product and a Disney Animation Artist certificate to take home with them.
Like the Disney Dream, Fantasy also has an Enchanted Garden restaurant, a room that magically transforms from day to nighttime during the meal.   During the 'night' the special "night-blooming" murano-glass chandeliers are designed to bloom each night.
Adults will not be left out on the Fantasy. The adult-only section called Europa, features a group of connected nightspots with varied themes. Parents looking for some time together can chose from an Italian cocktail bar called La Piazza, a French boudoir styled bar titled Ooh La La or O'Gills Pub, an Irish sports bar with wood, leather, brass and Kelly-green accents.
Disney has also added  a new adult area on the top pool deck called "Satellite Falls."  This "concept pool," has a satellite globe that is encircled by a 360-degree waterfall.
During the day kids can play in the "Aqualab", a water-based version of "Whack-a-Mole." There is also new family wading pool where the waterfall encapsulates fog – like something out of a movie.
Disney is famous for it's incredible details and they will be apparent in every aspect of the Fantasy.   They have even added a Bippity Boppity Boutique to give little princesses and pirates a fairy tale make-over while onboard.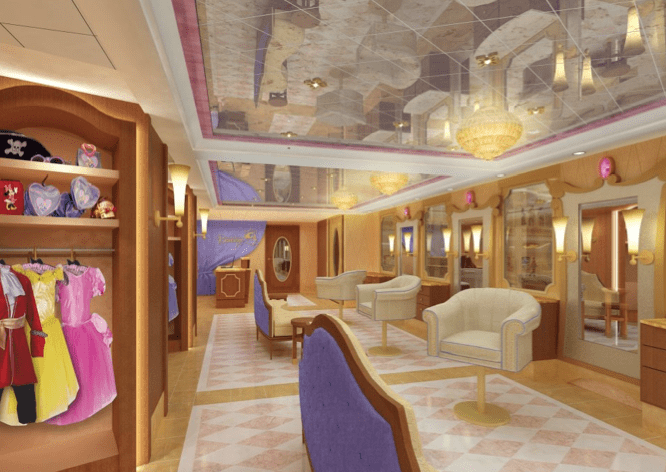 Plus, the seven day itineraries will ensure that your family will be able to experience the Fantasy to it's fullest!
{ZUMA & DISNEY}