It official! There will be another Disney Vacation Property next to the Grand Floridian Hotel.
In March the entertainment giant submitted a permit application to the South Florida Water Management District describing a six- to seven-story, T-shaped building that will be connected via a covered walkway to the existing Grand Floridian.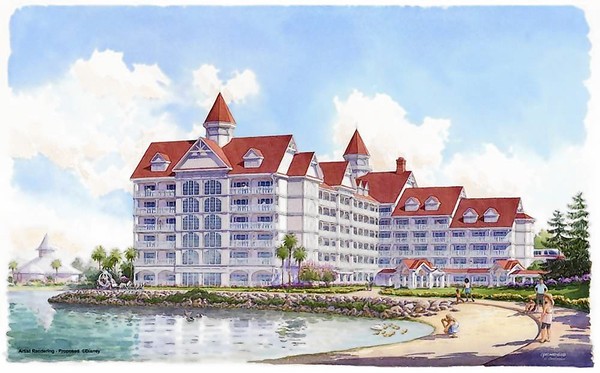 It was speculated at that time that the addition would be a new Disney Vacation Club property, but that could not be confirmed by Disney.
Claire Bilby, senior vice president and general manager of Disney Vacation Club, said in a prepared statement.
"We continually look for ways to expand Disney Vacation Club by creating resort experiences that our members will love.  With the continued popularity of Bay Lake Tower at Disney's Contemporary Resort, we are thrilled to offer our members and guests a new resort option along the monorail system with easy access to the Magic Kingdom Park, as well as a variety of shopping, dining and recreation experiences."
The press statement notes that Disney Vacation Club plans to build an estimated 147 villas as part of a previously announced expansion of Disney's Grand Floridian Resort.
Estimated to open in late 2013, this new resort experience is slated to be the 12 th Disney Vacation Club property and will be located near the spa and wedding pavilion at Disney's Grand Floridian Resort. In addition to villa accommodations, plans for the expansion include a children's water-play area and other amenities.