Families looking to visit Orlando will have one more attraction to add to their lists!  Yesterday Legoland Florida announced they will be expanding the park again to include the World of Chima.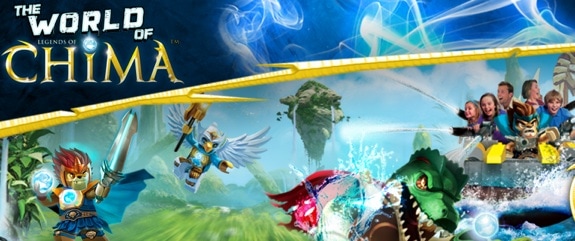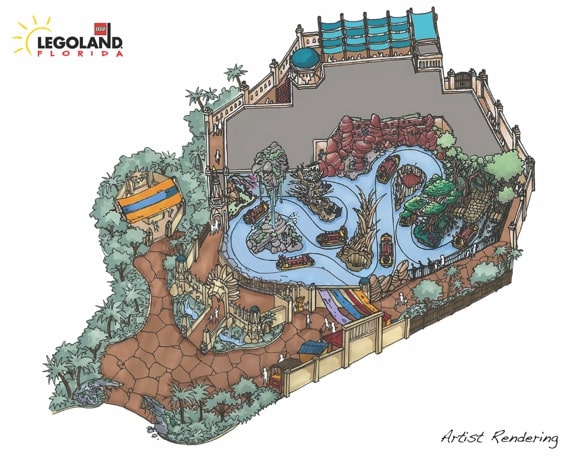 The centerpiece of the new World of Chima is an interactive, family-friendly water ride called The Quest for CHI. Guests will enter The World of Chima through a fantastical stone and moss covered entrance which leads to the Lion Temple at the base of the majestic 45-foot tall floating Mount Cavora. There, guests will explore a diverse landscape setting and join the Lion Tribe in an epic battle to recover the stolen CHI orbs. Guests will board a watercraft which will take them on an interactive experience using water cannons to help their hero, Laval the Lion Prince, defeat Cragger the Crocodile King as he attempts to steal the precious supply of CHI. The journey will take them through the land of Chima where they will meet some of the highly advanced animal tribal habitats, including the Rhino Quarry, Raven's Roost, Eagle's Nest, Wolves Encampment, Gorilla Forest and Crocodile Swamp among other imaginative settings.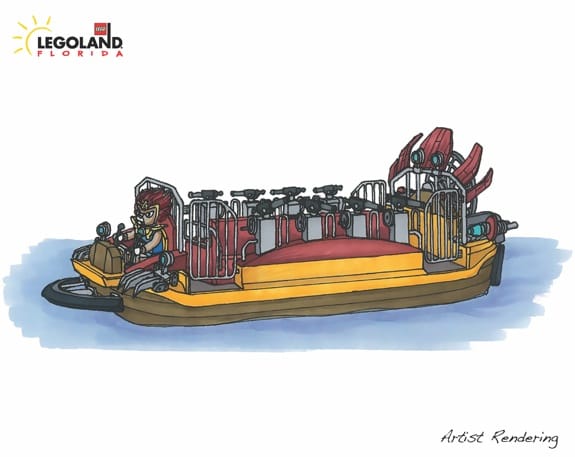 The World of Chima also features a super-charged, super-fast SpeedorzTM Arena where multiple players build their LEGO Speedorz and compete to win the precious supply of CHI by participating in group challenges and competing in a series of obstacles. A new 4D movie, the LEGO Chima 4D Movie Xperience, will further immerse families into The World of Chima by bringing the characters to life on the big screen. Kids will also get to meet their hero Laval the Lion Prince and Cragger the Crocodile King at daily character meet and greet sessions. Plus, with the largest supply of LEGO products in Central Florida, guests can find their favourite LEGO Legends of Chima sets and Speedorz.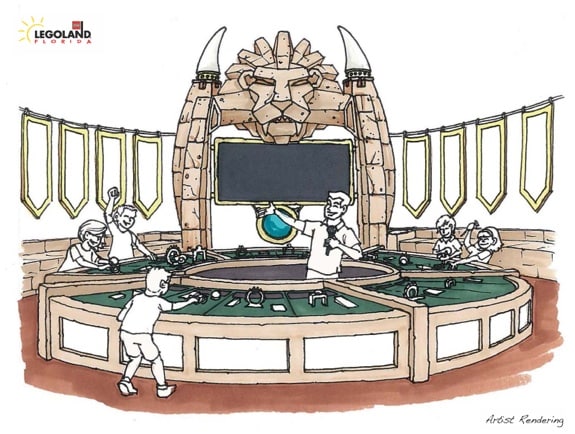 Legoland Florida will be the only place in the world that LEGO fans can go to unleash the power and be fully immersed in The World of Chima, providing an experience like no other.
"This is the first time a theme park has invested in a major expansion concurrently with the rollout of a new brand and product line, and it was an easy decision based on how well LEGO Legends of Chima has been received by children and those who are young at heart around the world," said LEGOLAND Florida General Manager Adrian Jones. "This is also a reflection of the overall success of the park, which has already enabled us to open a new Water Park and build multiple new attractions during the past 18 months."
The expansion is a natural step for the theme park.  Lego Legends of Chima is the highest tested new LEGO theme in the last 12 years, and LEGO fans across the nation and around the world have embraced this new storyline of powerful tribes of animal warriors entwined in a struggle between good and evil in a mystical land.