The Little Mermaid – Ariel's Undersea Adventure opens today, June 3rd! The newest Disneyland attraction promises to leave riders spellbound.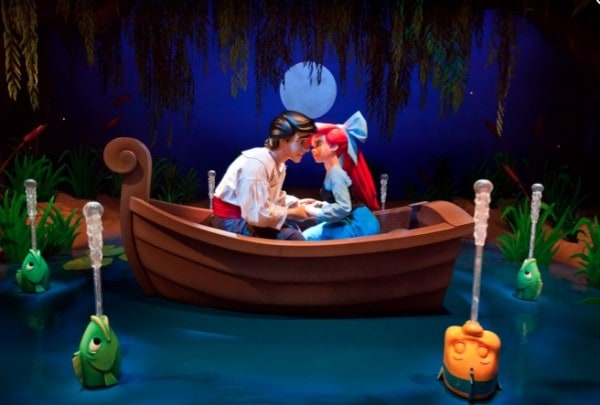 The adventure occupies prime real estate on Paradise Pier at Disney California Adventure Park at the Disneyland Resort and adds to the fun of Disney Soundsational Summer (June 3 – Sept 5).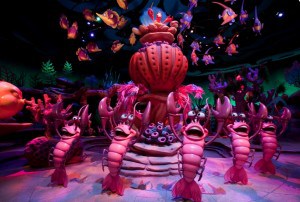 Glen Keane, the supervising animator and character designer for Ariel, in the original, animated motion picture says, "Many times I've thought, 'Why didn't we have a Mermaid attraction sooner?' But now I'm glad we didn't. They've done this one so well."
The exterior of the attraction, graced by the mighty King Triton himself, replicates the style of the seaside attractions of the early 1900s.
Riders board clamshell ride cars and take the Omnimover through a dark ride designed as a point-of-view experience; riders' attention is drawn to specific points of action and interest.
The first stop is a magical recreation of Arial's Grotto, followed by a visit with that horrible Ursula. Riders are carried through Ariel's adventure, hearing their favourite songs and seeing their favourite characters. The rides designers have thrown in a few twists at the end that will surprise, even the most dedicated fan of the movie.
The Little Mermaid has come to life and, starting today, we can all enjoy it! – Jen R, Staff Writer
---
SOURCE
{Photos by Paul Hiffmeyer, courtesy Disneyland Resort}