Get ready for the ultimate Carnival fun in the sun! Carnival Cruise Line has just announced their exclusive private island in the Bahamas, Celebration Key™. With approximately 400 cruises starting in July 2025, guests can experience the pristine white sands, authentic Bahamian shopping and dining, and thrilling excursions on this paradise destination.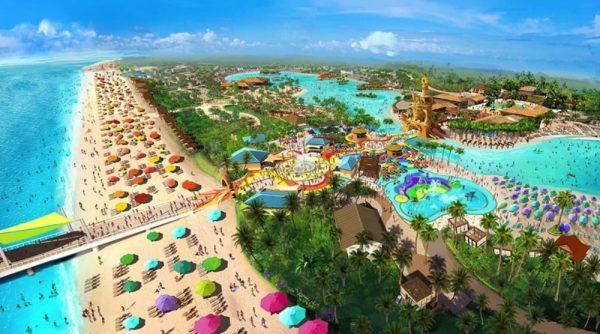 Situated on the south side of Grand Bahama Island, Celebration Key offers endless opportunities for relaxation and adventure. The largest freshwater lagoons in the Caribbean provide a playground for families and adults alike, with a wide range of recreational and leisure activities. Carnival ships will dock at a nearby pier that can accommodate up to two of their impressive Excel-class vessels, granting guests convenient access to Celebration Key.
"We are thrilled to be the first cruise line to offer this exclusive destination to our guests," said Carnival Cruise Line President Christine Duffy. "With 12 ships sailing from eight homeports, there are countless itineraries for guests to choose from. We have already seen incredible interest in Celebration Key, and we can't wait to share more details about what guests can expect to experience there."
The announcement of Celebration Key has also brought excitement to the people of Grand Bahama. The Minister for Grand Bahama, Hon. Ginger Moxie, expressed their bold vision for the island to become a premier destination for entertainment and events in the region. Carnival is collaborating with the Bahamian Government, local officials, and community leaders to generate job opportunities and support the local economy through the development of Celebration Key.