Looking to be a leading the industry, MSC has announced they have an order for two cruise ships that will hold 7,000 guests and the option to extend that order to 4.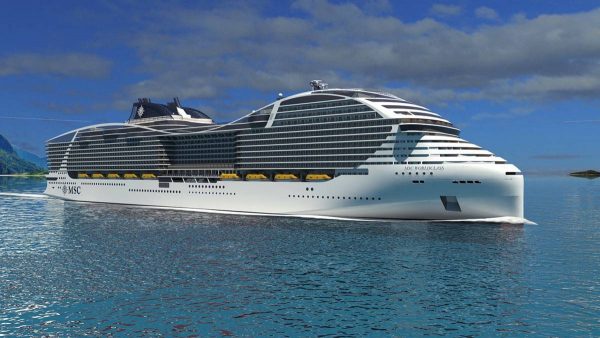 More than any other cruise ship in the world, the mega cruiseliners will feature 2,760 staterooms and a maximum occupancy of 6,850 guests. For those of you keeping score, that's 70 more passengers than the current record-holder, Royal Caribbean's Harmony of the Seas.
The vessels, which will be delivered in 2022 and 2024, will have a length of 1,083 ft. and 154 ft. of beam. MSC will have the option to entend the order further in 2025 and 2026.
Some of the innovations the ships will be fitted with are a completely new generation of LNG-powered engines as well as a new generation waste water treatment system.
They will also feature a futuristic 'Y' shape structure to enable sweeping panoramic sea views, and many more balcony cabins.
Guests will also love the family-friendly villages, a panoramic aft, and a glass pool lounge.
The world's 'most modern and technologically advanced cruise ships', their bows have been designed to further improve stability and hydrodynamics.
The announcement comes as MSC debuts their new flagship – Meraviglia. Christened by Hollywood icon Sophia Loren, the 5,714-passenger ship features two exclusive shows by Cirque du Soleil as well as 12 dining options, plus an 80-metre LED ceiling above the ships promenade.