Just a week after it took delivery of the largest cruise ship in the world, Royal Caribbean has announced there are more coming!
Today Royal revealed that French Shipbuilder STX France will build a fifth Oasis-class ship for delivery in the Spring of 2021, and two additional Edge-class ships for Celebrity Cruises, which are scheduled for delivery in the Fall of each of 2021 and 2022.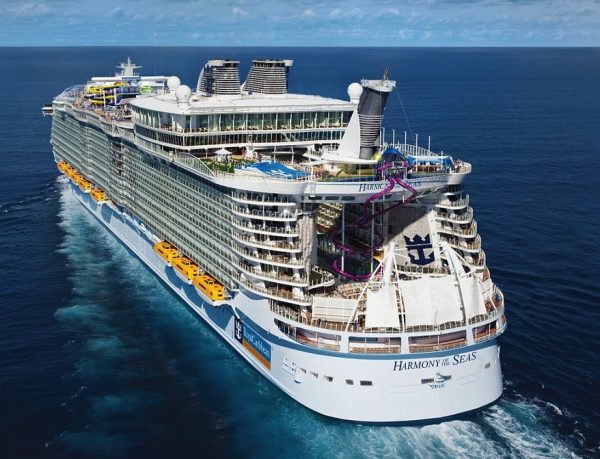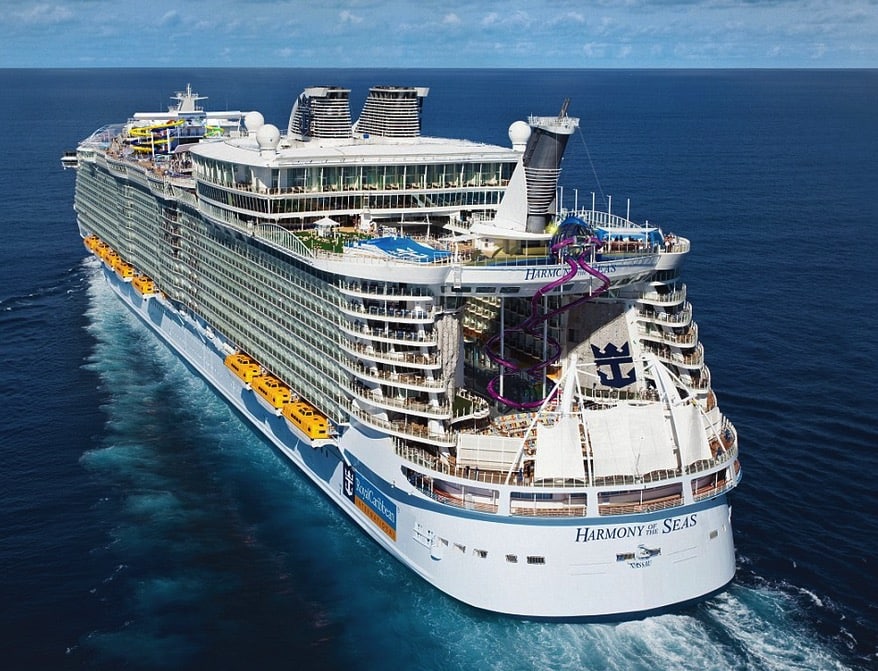 "The response to the arrival of Harmony of the Seas is staggering, eliciting excitement from eager cruisers from markets on both sides of the Atlantic," said Richard D. Fain, Chairman and CEO, Royal Caribbean Cruises Ltd.  "And Edge-class is one of the most highly anticipated new projects, following the high bar of Modern Luxury design set by its predecessor, the Solstice-class."
"The Oasis-class ships have delivered beyond expectations each time," said Michael Bayley, President and CEO, Royal Caribbean International.  "Harmony of the Seas' warm reception is evidence that growing this class of ship will continue to drive exceptional performance for the brand."
"Although our first Edge-class vessel is still over two years away from delivery, there has been a tremendous amount of interest around the new standard of style Edge-class will introduce," said Lisa Lutoff-Perlo, President and CEO, Celebrity Cruises.  "Solstice-class ushered in a new era of design for modern cruise ships, and Edge-class will not disappoint as the new generation of high style and design."
"We are extremely pleased with the recent success of Harmony of the Seas and take great pride in our partnership with Royal Caribbean," said Laurent Castaing, Managing Director of STX France.  "It is especially exciting to collaborate on such diverse projects from Oasis to Edge, both marvels in their own space."
Royal's 4th Oasis class ship is currently under construction at the STX ship yard in France and will debut in mid-2018.  It has yet to be named, but my guess is Symphony.  Royal also has 2 new Quantum class ships on order.  They will be built at Meyer Werft in Northwestern Germany and are expected to join the line in 2019 and 2020.
In total, Celebrity has now ordered 4 Edge-Class ships with the first one expected to be delivered in 2018. The Celebrity Reflection was the last new ship the line introduced and it was delivered in 2012.
At 984 feet long, 123 feet wide and 190 feet high, the Edge-Class ships will deliver small ship itineraries with large ship amenities. "Our new class of ship will set the standard for premium world travel and deliver the next generation of modern luxury experiences that our guests know and love," said Michael Bayley, president and chief executive officer of Celebrity Cruises.