Set to debut very soon at Busch Gardens Florida, Falcon's Fury is currently North America's tallest freestanding drop tower at 335 feet tall.  Once you buckle in thrill seekers will be treated to a a 60-mph, face-first free fall.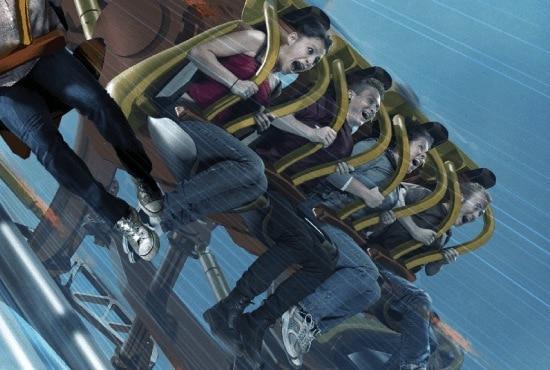 Riders will be buckled into a modified standard roller-coaster harness with an extra-thick cushion around the waist to support their weight comfortably before they are hoisted up in groups of four to the top, where they will be placed in a random hold for between 1 – 5 seconds.     Like a bird looking for it's prey, air compressors will then pull the seats from the bottom, tilting riders 90 degrees so that they're staring looking straight down.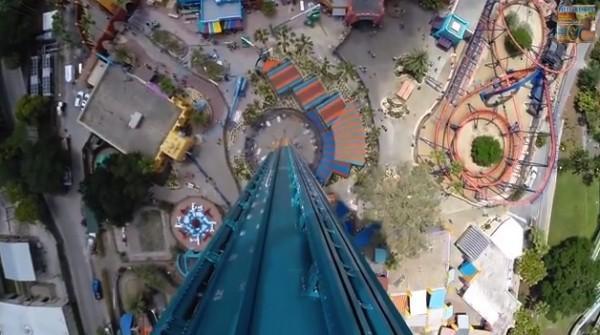 After the first 100 meter free fall, magnets in the seats interact with raised metal strips on the sides of the tower that slows riders, and allows them to swing back upright as they glide to a stop.
To create this incredible ride parts needed to be shipped from Spain, Slovakia, Switzerland and Germany.  During construction engineers drove 105 steel support beams as deep as 205 feet into the ground and fused them together with a concrete cap and a four-foot-thick base, which secures the steel tower to the foundation.   It was also designed to give three feet in any direction, which will allow it to withstand the occasional Floridian tropical storm.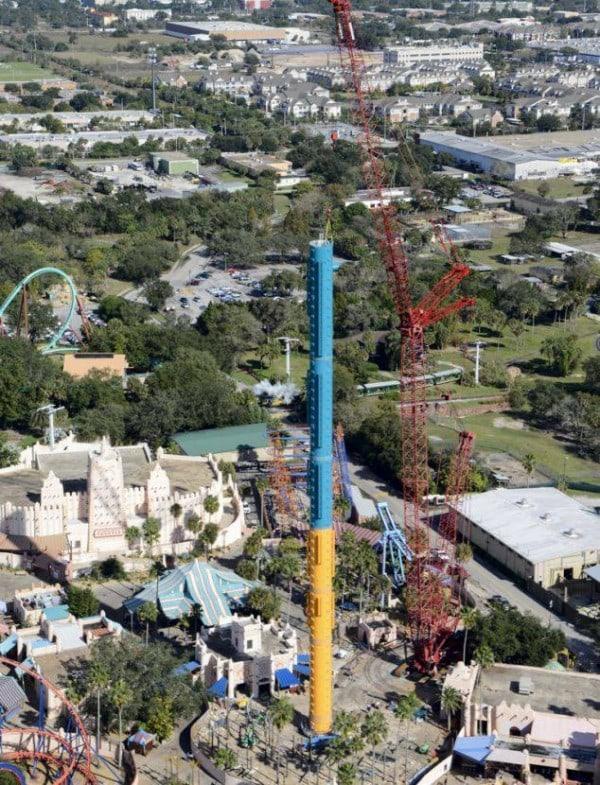 Falcon's Fury will the centerpiece of Busch Gardens' new land Pantopia, a completely reimagined land that has been inspired by centuries of world travelers, offering something for every member of the family.
"In addition to the power and allure of Falcon's Fury™, Pantopia™ will celebrate the spirit of animals, welcome adventurers from the four corners of the earth, explore ancient lore and display fantastic architecture," says Busch Gardens Park President Jim Dean. "Guests will find multiple portals and doorways and learn about the legends that have drawn journeyers from around the world to Pantopia™. Plus, family favorites like the Scorpion, Phoenix, Bush Flyers, Desert Runners and the Kiddie Train will return."
Attractions magazine posted some great footage of the experience here: