Experience the ultimate dream vacation with Four Seasons Resorts Hawaii's new private jet adventure! This exclusive four-island journey takes discerning travelers on a remarkable exploration of Oahu, Maui, Lanai, and Hawaii Island. Embark on an eight-night adventure filled with the breathtaking beauty and cultural heritage of these iconic Hawaiian destinations, all while enjoying seamless private jet transfers.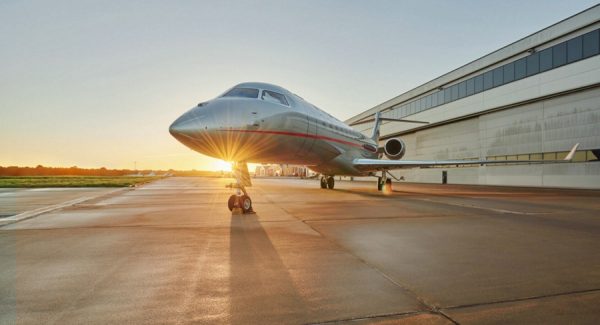 Begin your journey at the stunning Four Seasons Resort Hualalai, located on the pristine Kona Coast of Hawaii Island. Immerse yourself in the serene escape of this 800-acre Hawaiian sanctuary, surrounded by ancient lava fields and offering unparalleled views of the Pacific Ocean. During the first two nights, indulge in the 'Only at Hualalai' Bonga Perkins Wood Surfboard Experience, where you can learn the ancient Hawaiian craft of wood surfboard shaping from renowned surfer and Hawaii native Bonga Perkins. With plenty of free time to enjoy the resort's amenities, including a dedicated marine center, award-winning spa, championship golf course, and ocean activities, your stay will be nothing short of extraordinary.
Next, the private jet will whisk you away to Four Seasons Resort Maui at Wailea, a paradise that combines laidback luxury with oceanfront glamour. Experience the newest Unforgettable Experience: A Wayfinder's Journey, hosted by distinguished female celestial navigator Kala Baybayan Tanaka. Embark on a private star-guided sailing excursion aboard a luxury catamaran, followed by a multi-course dinner inspired by canoe plants, prepared by Four Seasons Resort Maui Chef Samual Taganeca. Tanaka will then take you on an unforgettable under-the-stars journey, sharing the stories of her Polynesian ancestors who navigated these very ocean roads using the stars, swells, wind, and other natural elements. Back at the resort, enjoy world-class golf, exceptional shopping, beach activities, and signature dining options.
On the scenic southeastern coast of Lanai, discover Four Seasons Resort Lanai. Experience a private ocean excursion tailored to your desires aboard one of the resort's sailing catamarans. From snorkeling and scuba diving to whale watching and sunset sails, you'll have an authentic adventure on the pristine waters surrounding Hawaii's smallest inhabited island. Unwind at Hawanawana Spa, where couples can indulge in a four-hour romantic escape in the couples' suites, complete with customized massage, body treatments, and facials. Enjoy intimate dining in the living and dining area for a truly unforgettable experience.
End your journey at Four Seasons Resort Oahu, situated along the tranquil western coastline. Take part in the Realm of Gods experience led by respected kumu hula La'akea Perry. Embark on a guided hike to Kaena Point, a remote and scenic nature reserve where you'll discover the sacred area of Leaping Rock. Immerse yourself in rich cultural traditions through storytelling, hula, and Hawaiian rituals. Along with this extraordinary experience, enjoy the resort's modern vibe, participate in artisan workshops, savor exceptional dining, and indulge in healing opportunities at the spa.
Don't miss your chance to redefine luxury travel to the Hawaiian Islands with this extraordinary private jet experience offered by Four Seasons Resorts Hawaii. Embark on an unforgettable journey filled with adventure, relaxation, and cultural immersion.