Yesterday, Universal Orlando marked the opening of its fifth on-site hotel Loews Sapphire Falls Resort with a special, Caribbean-themed arrival celebration of its first guests.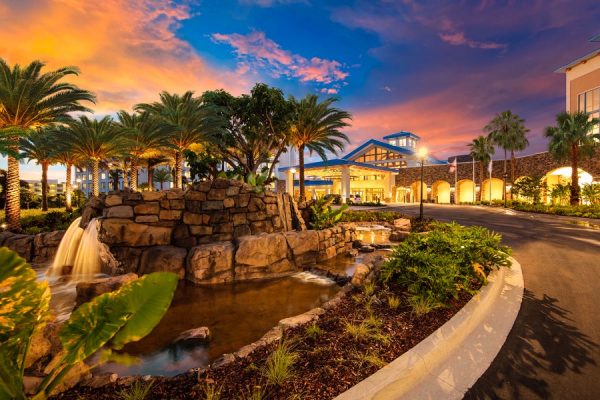 Cheering team members, a steel drum band, stilt walkers and a colorful burst of streamers inside the hotel's stunning lobby greeted the first family to check in!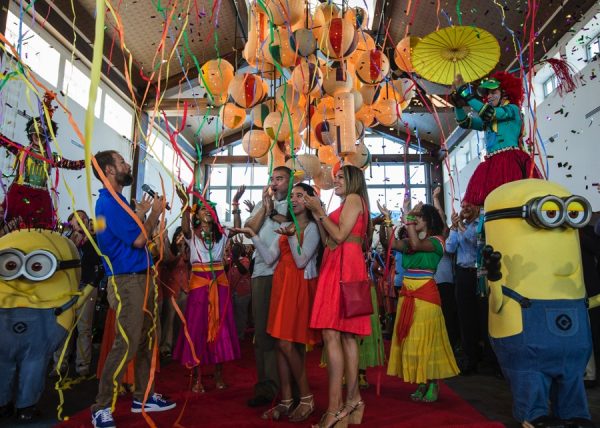 The brand new Caribbean-inspired hotel brings the number of Universal Orlando on-site hotel rooms to 5,200. A destination within itself, Loews Sapphire Falls Resort is inspired by the scenic rivers and waterfalls of the Caribbean and immerses guests in a highly-themed resort environment using traditional island styling and modern touches.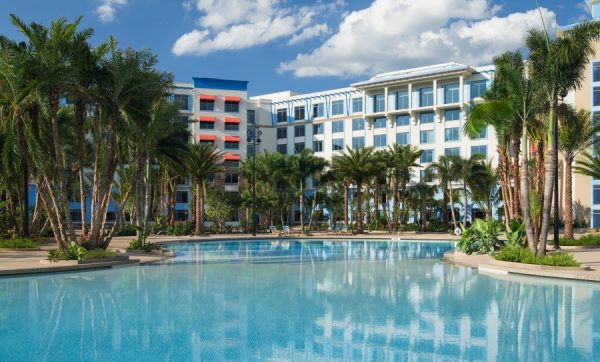 Guests can experience exceptional amenities and benefits that include:
Snapping a photo from a water taxi of the hotel's dazzling lagoon waterfalls lit up at night, welcoming guests to an island paradise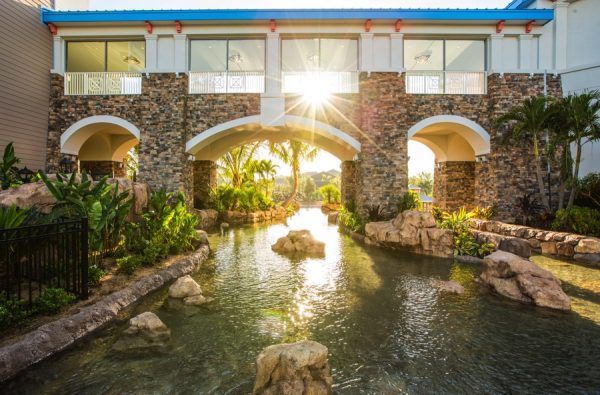 Sliding down a water slide into the largest on-site pool at Universal Orlando Resort, complete with a children's play area, two sand beaches and fire pit
Sampling innovative, Caribbean-inspired food including the signature mojo marinated rotisserie chicken at Amatista Cookhouse, open for breakfast, lunch and dinner
Taking a one-of-a-kind cocktail journey with a rum captain and sampling some of the 75 rums being poured in Strong Water Tavern
Easing into island time in the tasteful, relaxed design of the hotel's guest rooms and suites, and just outside awaits the excitement and adventure of two incredible theme parks.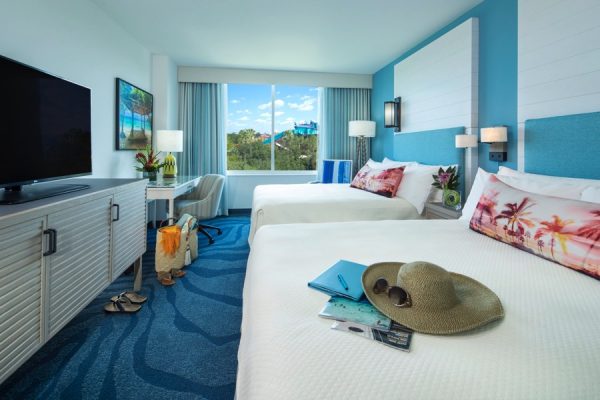 Enjoying Early Park Admission to the Universal Orlando theme parks one hour before the theme park opens, along with complimentary resort-wide transportation and other benefits.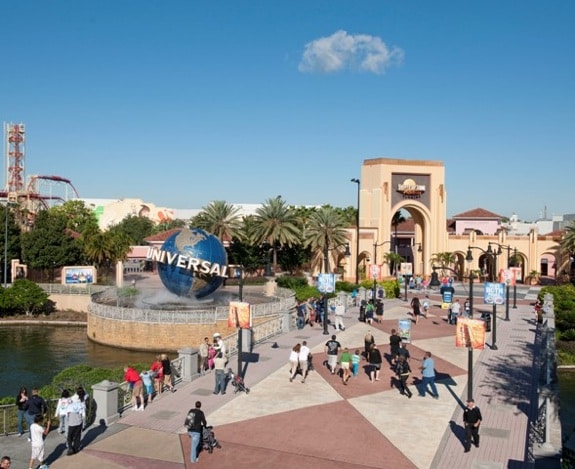 Save