My favorite part of staying with Karisma Hotels is the incredible food. Their Gourmet Inclusive program really is a step above anything I have ever had at a resort.
Now the brand has expanded their culinary offerings to include a special program that will present foodie families with fun facts, interactive techniques, and easy to replicate recipes.
Little Eko Chefs will debut during an exclusive Little Eko Chefs Weekend hosted by MasterChef Junior's Season 1 Winner, Alexander Weiss, offered complimentary to guests staying August 15 – 17, 2014 at Generations Riviera Maya.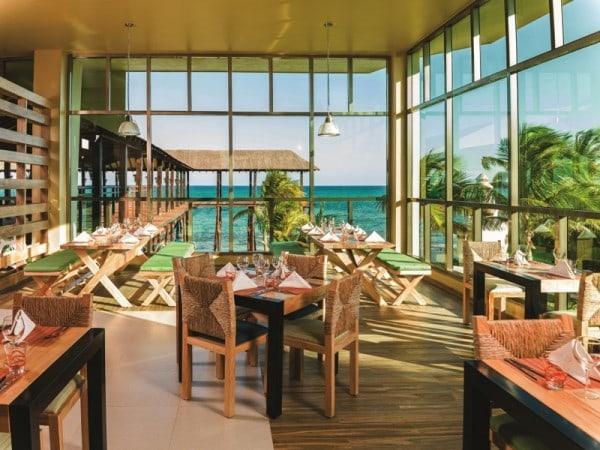 "Little Eko Chefs is an unprecedented experience for our youngest guests to truly immerse themselves in the cultures of other foods, gain cooking skills for the future, and learn easy and delicious recipes as part of many memories they'll be taking home from their stays at Generations Riviera Maya," said Jeroen Hanlo, Vice President of Food & Beverage for Karisma Hotels & Resorts and creator of the distinguished Gourmet Inclusive® Experience.
Little Eko Chefs, held every weekday in the resort's Eko Kids Club, will be a first-of-its-kind program, incorporating historical and cultural facts, eco-friendly food basics, and hands-on cooking opportunities.  Classes will build upon Generations Riviera Maya's existing commitment to delivering unforgettable culinary, environmental, and authentic experiences as a part of its Gourmet Inclusive® vacations for the entire family. Many of the ingredients used for Little Eko Chefs will be sourced locally, including from Karisma's 75,000 square foot Greenhouse located just a few steps away from the resort. All Little Eko Chefs participants will be awarded a special certificate after completing the class – offering them a personal memento of their vacations and testament to their new gastronomic skills!
Hanlo continued, "We are thrilled to welcome Alexander for the Little Eko Chefs Weekend at Generations Riviera Maya, and look forward to watching aspiring young chefs become stars in the kitchen as a part of the ongoing Little Eko Chefs program."
Offering a first taste of Little Eko Chefs, Generations Riviera Maya invites guests to join Alexander, 13-year old wunderkid and first-ever winner of MasterChef Junior, on a three day culinary adventure for the entire family.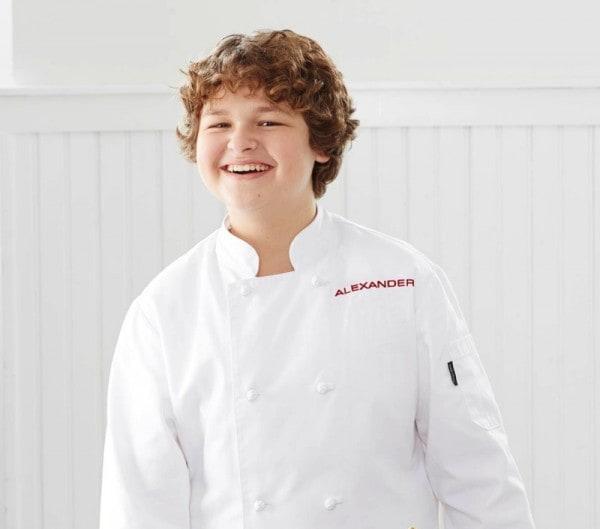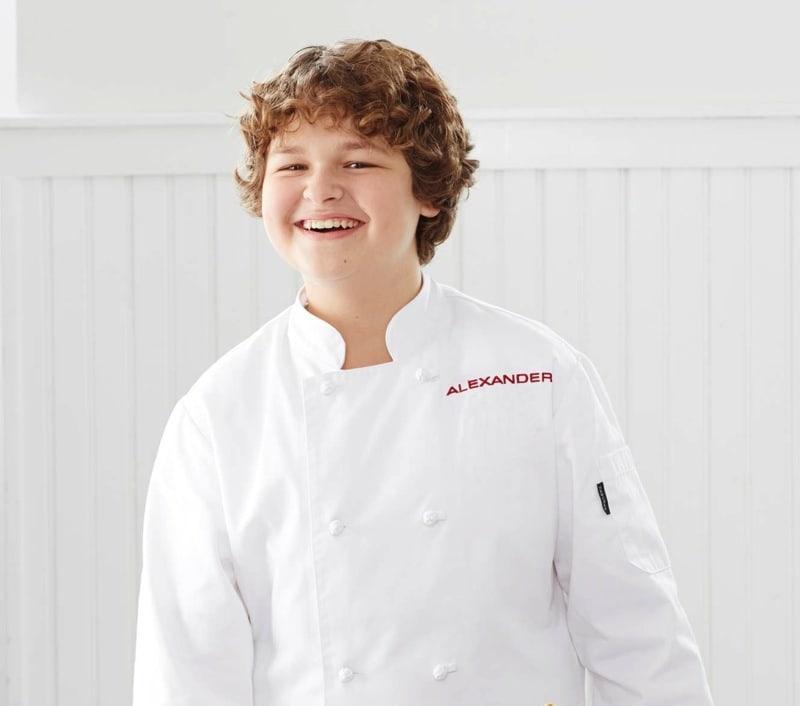 The Little Eko Chefs Weekend will provide a select group of children (and parents) a sampling of Little Eko Chefs as well as exclusive opportunities to interact with Alexander, including a meet and greet with mocktails and photos, a live culinary performance, and a cooking class for kids to watch and learn from Alexander, personally.  Guests of the Little Eko Chefs Weekend will also be invited to enjoy a Pasta Dinner on the Chef's Market deck overlooking nothing but the azure sea and sky; a special turndown amenity for children before bedtime; and a goodbye afternoon ice-tea party.
"I'm very excited to host the debut of this awesome culinary program for kids at Generations Riviera Maya," said Alexander Weiss. "The Little Eko Chefs concept is such a rare opportunity for kids like me, who to love to cook and eat, to discover new foods from around the world, gain hands-on cooking basics, and learn easy recipes while having fun."
Some of the incredible Little Eko Chefs classes include:
The History of Chocolate – Kids will start with the cacao bean and convert it with artisanal equipment into chocolate mixing with all the corresponding ingredients. Finished chocolate will be molded it into bars with Eko Kids wrappers.
Tamale Making Class – In this fun class, kids will learn the process making both savory and sweet tamales in a corn husk or banana leaf before eating for lunch
Sushi Class – Kids will learn the history of sushi before being taught how to properly fill and roll sushi
Shaved Ice – This cool class (literally!) will teach kids how to shave ice themselves using natural fruit based toppings
Pasta Class –  Kids will learn how to make their own pasta dough and turn it into spaghetti and raviolis to share for dinner with your family
Mexican Tortilla Making – From start to finish, kids will learn the entire process of tortilla making, including how to grind corn by hand, turning it into tortilla dough, forming tortillas in the press and even learning additional side products to create like tortilla chips, empanadas and sopes. Ole!
Mexican Sweets (Dulces Mexicanos) – In this class, kids learn the history of and preparations in making these delectable unique Hispanic sweets
Greenhouse Harvest – Kids will visit the nearby Greenhouse to pick tomatoes, bell peppers, cucumbers and herbs before bringing them back to the Eko Kids kitchen for garden fresh soup and salad making
Artisanal Ice Cream Making – Kids will create their own mix of fruits to blend and mix before pouring into the ice container to be spun by hand until ice-cream is formed
A Taste of the Senses – What you see is not what you taste!  This interactive activity teaches kids that what is seen with our eyes can vary dramatically from what's expected
How fun does this sound? Count me in!! Please visit Karisma Hotel's site for more details.