It has been 9 years since Toronto's iconic Ontario Place was been closed. Today the Ontario Government announced redevelopment plans for the waterfront space revealing that it would operate year-round and include pools, waterslides, a botanical garden, eight acres of free park and beaches; a larger redeveloped amphitheatre for live events and an adventure park with obstacle courses, ziplines, climbing walls and rentals for kayaks, and canoes.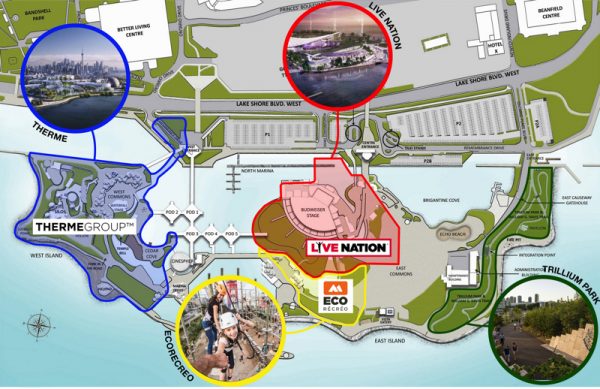 "It will once again be the world-class destination that it was always meant to be," said Premier Doug Ford, speaking at a press conference on Friday.
Opened in 1971, the park was closed to the public in 2012 after years of financial losses.
Three successful participants from the 2019 Call for Development process Therme Group, Live Nation and Écorécréo Group will help deliver an exciting, inclusive and family friendly experience that will play a key role in the province's post-pandemic recovery, both as a tourism destination and as a display of Ontario's strong cultural identity.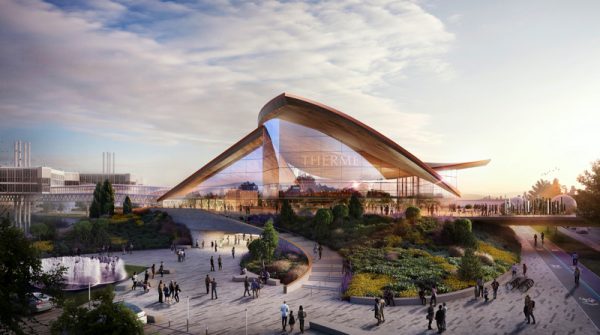 "As we mark the 50th anniversary of Ontario Place this year, there is no better time to bring this iconic destination back to life," said Premier Ford. "By taking this first step with our world-class development partners, as well as the City of Toronto and Indigenous communities, we will deliver a renewed Ontario Place that provides year-round entertainment for all ages and interests. As we continue to engage and consult with the community, Ontario Place will realize its full potential as a long-term economic generator for the people of Ontario."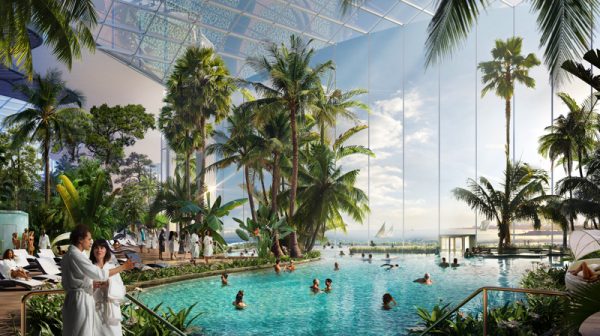 The Ontario government noted that the redeveloped land will not include casinos or condos and the land will not be sold.
Ontario Place is an important part of this province's history and the land will remain in the province's land portfolio.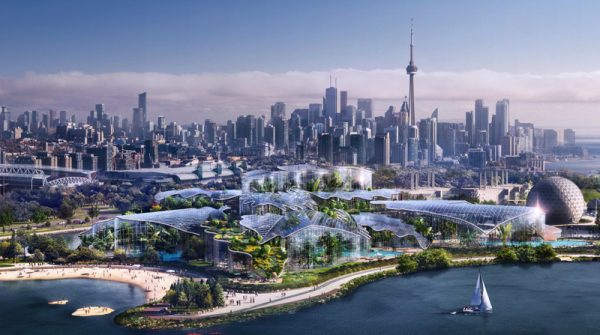 It will remain open to the public 365 days a year, with free public access and a waterfront experience that can be enjoyed by all.
Across the site, the public realm will be enhanced and brought up to modern standards. Key heritage and recreational features of the site will be retained and integrated into the redevelopment, including:
the Cinesphere
the pod complex
the marina
Trillium Park
the William G. Davis Trail
Protecting the iconic amphitheater lawns, the new venue will have an expanded capacity of 20,000 in the summer and close to 9,000 in the winter, offering a unique indoor/outdoor experience with retractable walls to accommodate events rain or shine.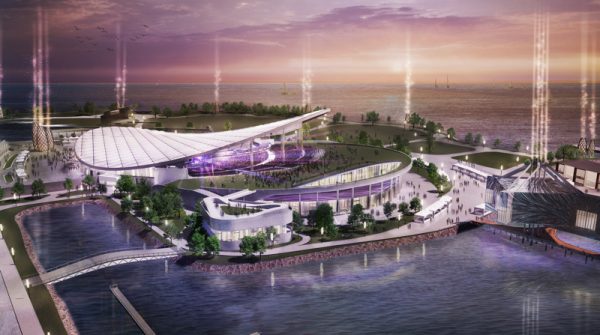 Admission is expected to be free for children three and under, while the price for individual adults will be around $40.
An environmental and heritage review process will start this fall and likely extend into 2023. Construction is scheduled to begin in 2024, with completion sometime in or before 2030.