Leap year only happens once every 4 years and Disney plans to celebrate it by keeping two of its theme parks open for 24 hours straight.
For the first time ever, both Disneyland Park and Magic Kingdom Park will be open for one day for 24 hours straight starting February 29 at 6:00 a.m.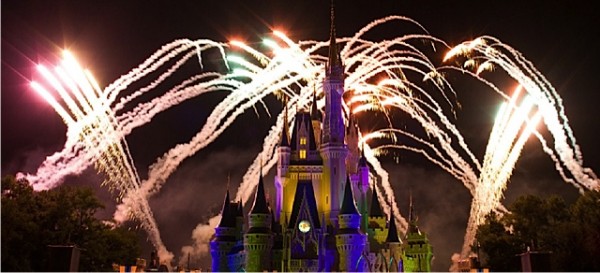 So there is no stress about seeing everything.  Heck you could probably do two parks in one day if you are visiting at that time.  Just visit the other park first and then hop over to Magic Kingdom or Disneyland Park after closing time!
Tom Staggs says about the new announcement:
"We're honored that so many guests have shared their Disney memories with us as part of 'Let the Memories Begin', and I'm pleased to announce that the campaign will continue throughout 2012. To celebrate, for the first time ever, the Magic Kingdom and Disneyland Parks will remain open for 24 hours on Leap Day, so that our guests can take advantage of every minute of their extra day to make memories with friends and family."
In addition to the extra time, Walt Disney World Resort in Florida and Disneyland Resort in California will feature a special offer:
Guests get one more day and night of memory making, free when they buy a 3-night/3-day non-discounted Walt Disney Travel Co. room and ticket package at select Walt Disney World or Disneyland Resort hotels.  The package offer is good for arrivals most nights Feb. 26 – March 10, 2012 and must be booked by Jan. 31, 2012.
Disney Parks.com is also giving away a vacation package every day beginning January 1, 2012, until February 29, 2012. For details on how to enter please visit disney.go.com/memories/