Get ready for an adventure like never before aboard the new Sun Princess! Park19, the most engaging family activity zone ever featured on a Princess cruise ship, will be making its debut in February 2024. Located on the top decks of the ship, Park19 offers nine exciting activities for the whole family to enjoy in a newly designed space that's perfect for fun in the sun.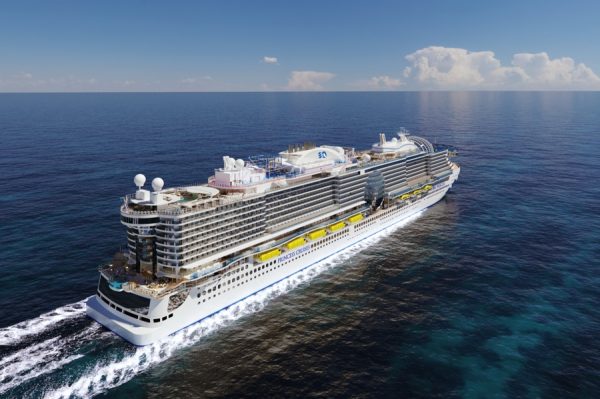 "We've created Park19 to be a space for all our guests, with activities that bring multi-generational families together in a location with stunning views and outdoor fun for everyone," said John Padgett, President of Princess Cruises. "We listened to our guests and tailored this new area based on their feedback, to provide more spaces for family and group activities."
Park19, situated on decks 19, 20, and 21, is designed for active guests and multi-generational families to connect through inclusive and thrilling activities, including:
Sea Breeze – Experience the thrill of hang gliding in a safe environment. The Sea Breeze is the first Rollglider on a cruise ship, taking guests high above for panoramic views of the ocean and ports of call. With speeds of up to 11 mph, this electric ride is also ADA accessible.
Coastal Climb – Conquer this engaging climbing structure that spans from decks 19 to 20. Reach the top and soak in the breathtaking views before sliding back down.
The Lookout – Go even higher to the open-air observation deck at the top of the climbing structure. Enjoy stunning 360º views, the highest point available to guests on Sun Princess.
The Net – Challenge yourself on unstable bridges, a z-shaped balance beam, and cargo nets harnessed above deck 19.
Infinite Horizon – For the adrenaline junkies, lean over the side of the ship on tilt walls that offer thrilling views from deck 19 down to deck nine and beyond.
Hammock Area – Take a break from exploring and relax in the first-ever hammock area on a Princess ship. Hang out with family and friends in ultimate comfort.
Splash Zone – Cool off and have some fun in this whimsical splash area with pop jets and a beautiful water sculpture.
Recreational Court – Stay active with a variety of sports and wellness options, including ping pong, shuffleboard, Xponential Fitness classes, and morning meditation.
Jogging Track – Enjoy a refreshing jog or leisurely walk on the open-air track. Six laps around the track equal one mile.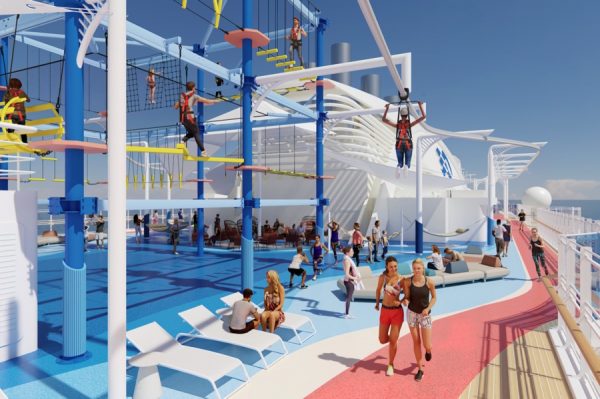 In addition to Park19, Sun Princess offers even more family-centric offerings in the Youth & Teen Centers on decks six and seven. These areas provide age-appropriate activities and spaces for guests aged six months to 17, including:
Firefly Park: An imaginative space for young Princess guests aged six months to seven years old. Families can explore, play, and socialize together. The center also features a dedicated play area for babies and toddlers aged six months to three.
Neon Grove (tweens) and The Underground (teens): Separate areas on deck seven where tweens and teens can hang out, socialize, and have fun. Both spaces offer comfortable seating, gaming consoles, and various activities such as scavenger hunts, movie nights, and dance parties.
With these expanded offerings, Sun Princess provides a truly family-friendly experience, offering something for cruisers of all ages.