While in Orlando last week for Disney's Social Media Moms Conference, we had the pleasure of staying at the Beach Resort for 6 nights. Located right beside Epcot, this deluxe resort offers quite a few family friendly amenities that we loved!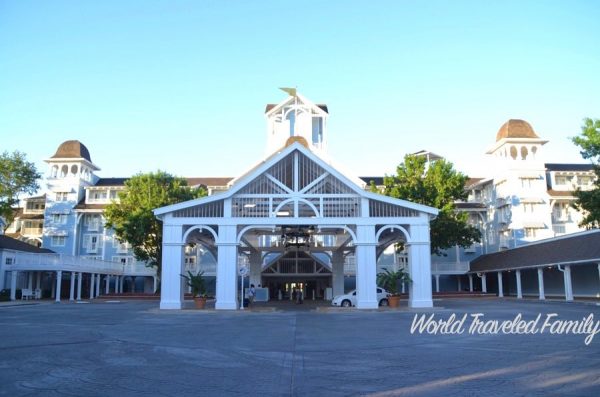 We will be doing a full resort review very soon, but for now I would like to take you on a tour of our room.
We were staying in a standard view room that slept up to 5 adults. Our rooms was configured with 1 Day Bed and 2 Queen Beds, but you can also get them with a King Bed and a Day Bed as well.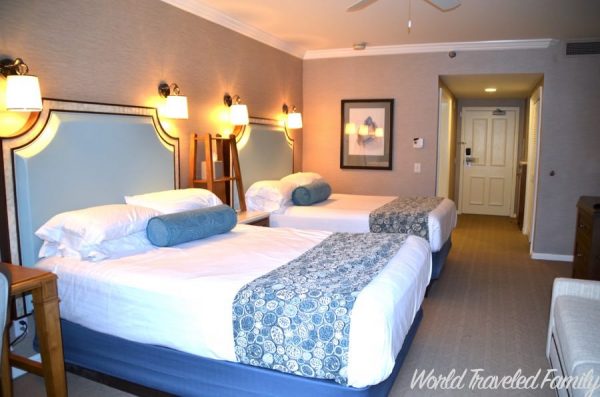 Not only was the space very well appointed, our family never felt crowded during our downtime. Having the couch, which doubled as a daybed was great because the kids would hang out there and play games or read before bed.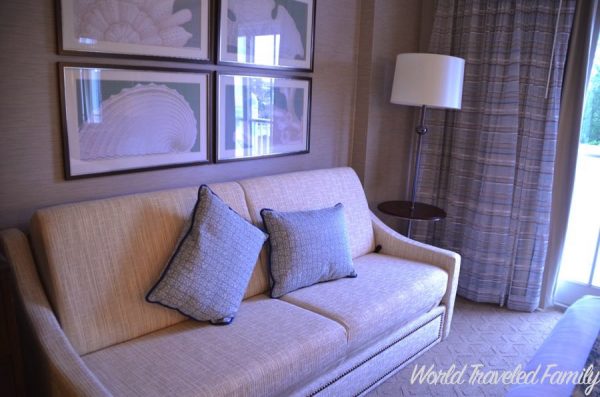 To the left of the entrance there was a single serve coffee maker(not a keurig), some tea, coffee re-fills and creams and sugars for your beverages. Underneath was an unstocked fridge that was perfect for storing water for the next day, quick snacks or leftovers.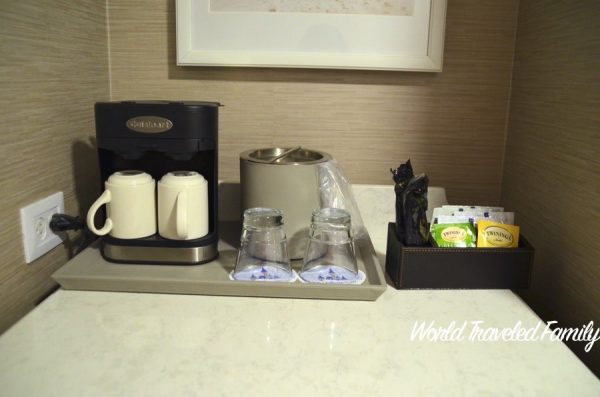 Beyond that was a huge closet that houses the in-room safe, ironing board and iron.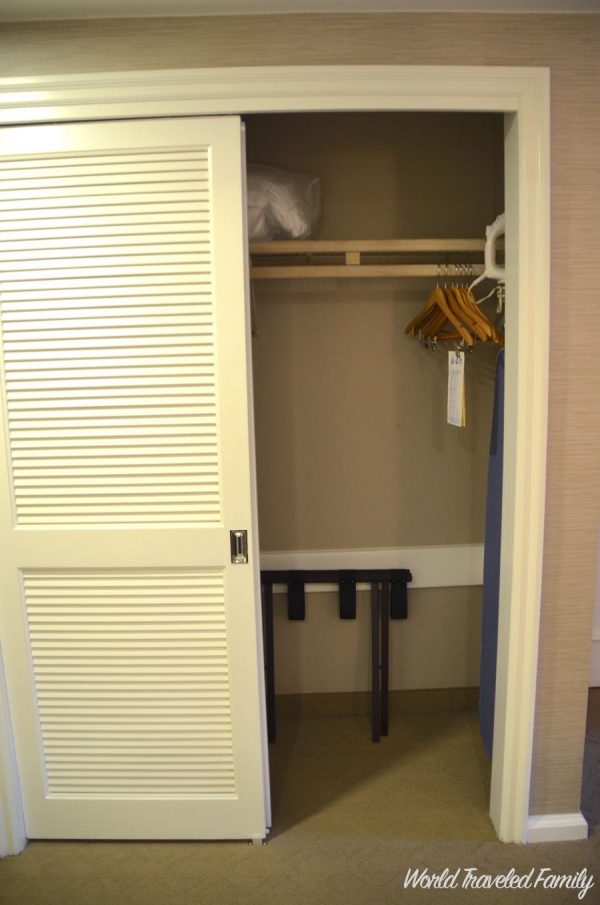 To the right of the entrance was a the bathroom counter space that featured a double vanity, a blow dryer and some Disney branded soaps and lotions.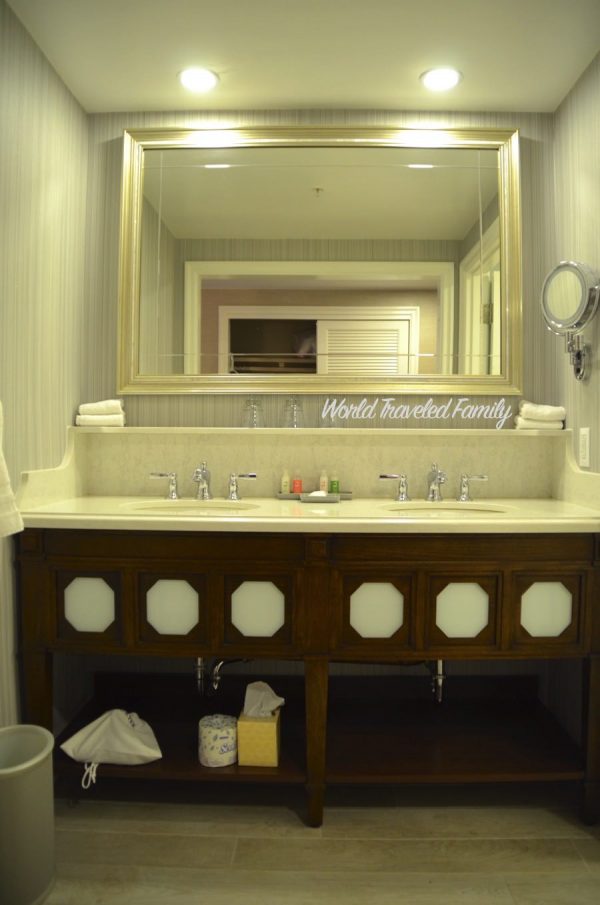 Adjacent to the 'prep' area was a separate room with a toilet and bathtub/shower.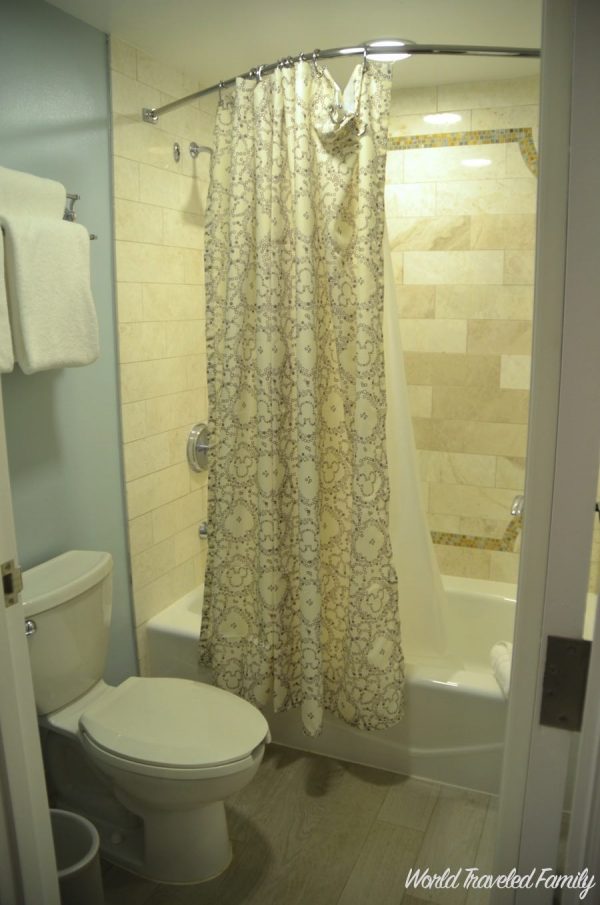 The main room has 2 comfy Queen bed, a dresser, couch, Flat screen TV and a desk that double as a dining table!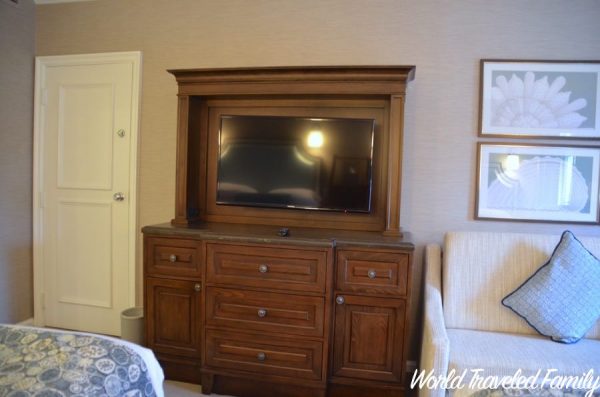 The TV has more than 80 channels, including Disney's full lineup and some amusement park channels that help your day to day planning.
Because our room was a standard view, we overlooked the roof of the lobby and entrance to the resort. But don't fret, you can see the higher fireworks from Epcot's IllumiNations: Reflections of Earth show each night at 9pm.
We were traveling with my brother and his family so we also had a door that allowed us to connect with them whenever we wanted to all hang out!