Before we cruise my husband and I like to arrive the day before in order to have some time to relax and adjust to our new location before boarding the ship. Arriving early also ensures that you are in your port city on time just in case there are flight delays on the day of travel because we all know, the ship waits for no one.
Ahead of a cruise on Allure of the Seas a few weeks ago our family had the pleasure of staying at the Hilton Ft. Lauderdale. A chain we often stay with, Hilton has three properties in Ft. Lauderdale for travelers to chose from; one at the airport, a location on the beach and the marina resort that we chose to stay at.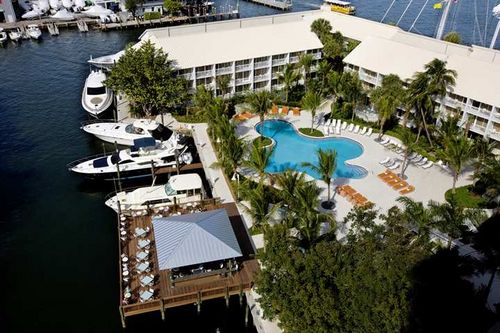 A 10-15 minutes ride($15-20) from the airport, we were pleasantly surprised when we arrived at the hotel. The lobby was very nice and the property is quite big. The hotel recently underwent a $70 million transformation to 'a vibrant and sophisticated coastal retreat.' Modern and charming, this location has 589-rooms including 17 suites.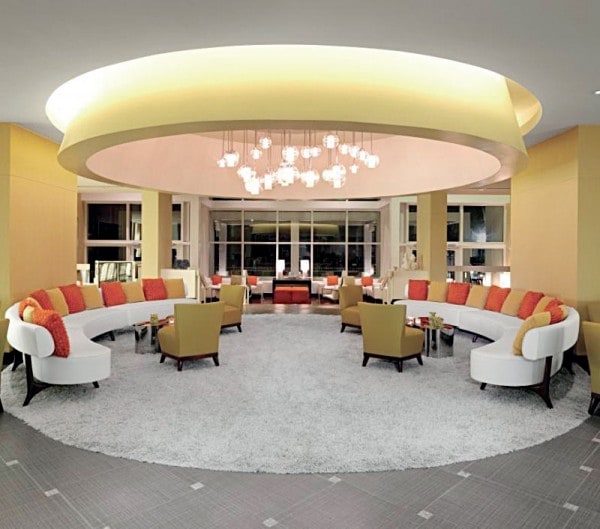 Our room, which was located in the villa section by the pool, overlooked the marina and the incredible yachts that were parked in the water.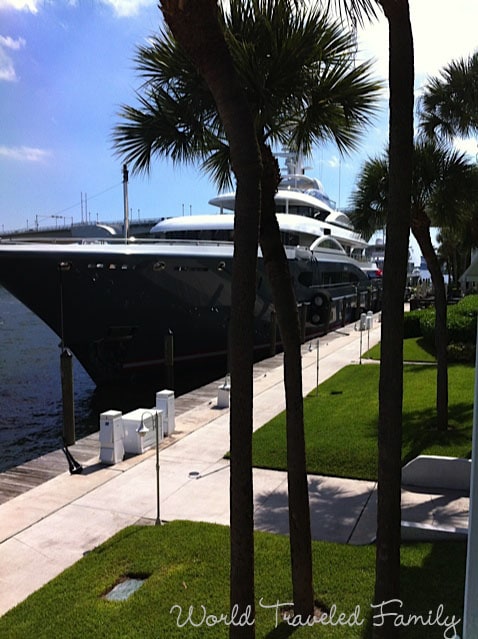 It was a standard Queen room with 2 beds, a 32″ flat screen television and sunny decor. It was also equipped with an iPod radio and a Keurig machine, which was a huge bonus!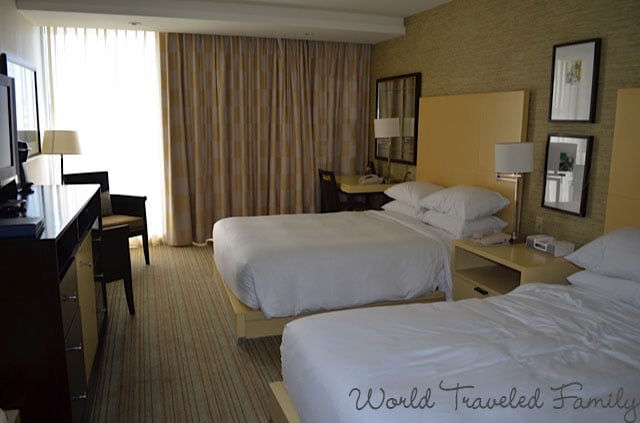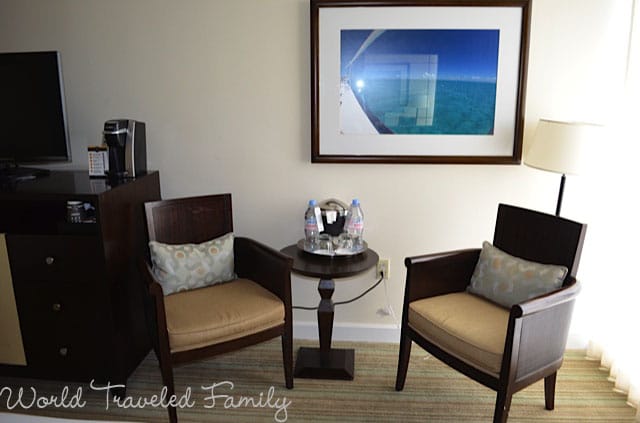 Wifi is available but at an additional cost for each device you connect. Hilton also offers a two speed options, with the slowest costing $8.95/24 hours and fastest 12.95/24 hours. If you are traveling with a laptop and device and want them both connected, it will set you back almost $22,a charge I thought was a little steep.
Food is available poolside at the hotel's G restaurant or at the Asian-inspired China Grill restaurant.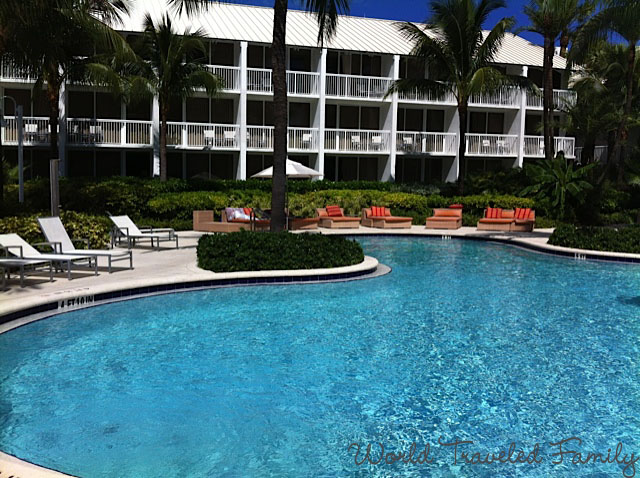 For dinner we walked just a couple minutes down the road on the right and ate at a nice seafood restaurant on the water. In that strip mall there are 4 or 5 restaurants that you can chose from with varying price points. Just one building over you will find a Starbucks, Cold Stone Creamery and a Chiptoles.
If you travel a little further on the same side you will find Southport Shopping Center which has more food options and some shopping in case you have forgotten anything.
If you are looking to have some time at the beach it is just a couple minutes(1.5 miles) down the road.
On the morning of the cruise we liked that our hotel was very close to the cruise terminal. It is between $5-10 to get a cab to take you to Port Everglades.
Our family enjoyed our stay at the Hilton Marina.  We would definitely return for a pre-cruise stay, but would probably try the Hilton Ft Lauderdale Beach Resort if we were staying for a few days as our water babies would be happier being right on the ocean.
---