Regardless of your age, the price to cruise is normally the same for everyone with the exception of the 3rd and 4th berth charges.  Some cruiselines do offer a slight discount for cruisers under 3 but after that the price is the same for all passengers.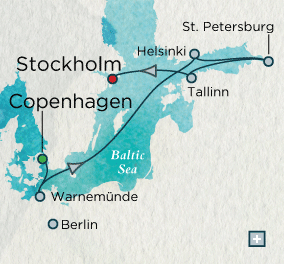 This Summer Crystal Cruiselines is helping lighten the fare a bit by offering a kids sail free promotion on four June and July voyages.  Junior cruisers age 17 and under can travel for free when sharing a third berth stateroom with two adults.
This is the first time ever the popular program has been offered in the Baltic, with three Crystal Serenity sailings of 10 days each on June 25, July 20 and 30, through Stockholm (overnight), Sweden; Tallinn, Estonia; St. Petersburg, Russia (two overnights); Helsinki, Finland; Berlin/Warnemunde, Germany; and Copenhagen, Denmark.

A seven-day sailing through the Mediterranean departs July 6 on Crystal Symphony, visiting Istanbul and Kusadasi, Turkey; Mykonos, Greece; and Sicily/Taormina, Sorrento, and Rome/Civitavecchia, Italy.
"With attractive savings for bringing the kids along, combined with incredible opportunities to see and learn about Europe's history firsthand, these cruises offer not only great value, but also invaluable experiences in terms of family bonding, world education, and memories," explains Jack Anderson , Crystal's senior vice-president of sales and marketing.
Crystal Cruises' dedicated on-board kids and teens spaces is a rarity among luxury cruise lines.  During summers and holidays, junior activities directors host complimentary supervised activities on board, ranging from behind-the scenes tours to cooking classes and scavenger hunts.  The Crystal Visions Enrichment Program also offers entertaining education, including Magic Castle at Sea shows and classes, iPad Digital Filmmaking classes in association with USC's School of Cinematic Arts, and presentations from expert speakers.  Every cruise also has babysitting services, "finicky eater" foods, movies, library books, family-friendly excursions, and more available.
All-inclusive fares for the four luxury European cruises start at $2,495/person(outside cabin) if booked by December 28.  The Crystal Family Memories program also offers additional free berths and perks for groups of six or more.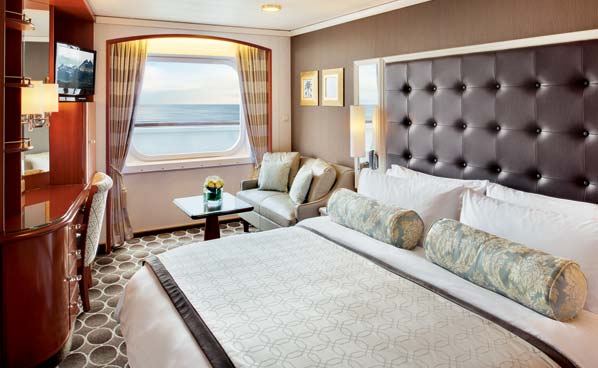 PR Newswire (http://s.tt/1xuZT)