It's almost here, and Universal Orlando is revealing more details about the new Wizarding World of Harry Potter Diagon Alley! When it opens this Summer the new themed area will feature Ollivanders wand shop, Weasleys' Wizard Wheezes, Borgin and Burkes, Madam Malkin's Robes, Magical Menagerie, Wiseacre's Wizarding Equipment, Quality Quidditch Supplies, Scribbulus, the Leaky Cauldron, and a new action packed theme ride at Gringotts bank.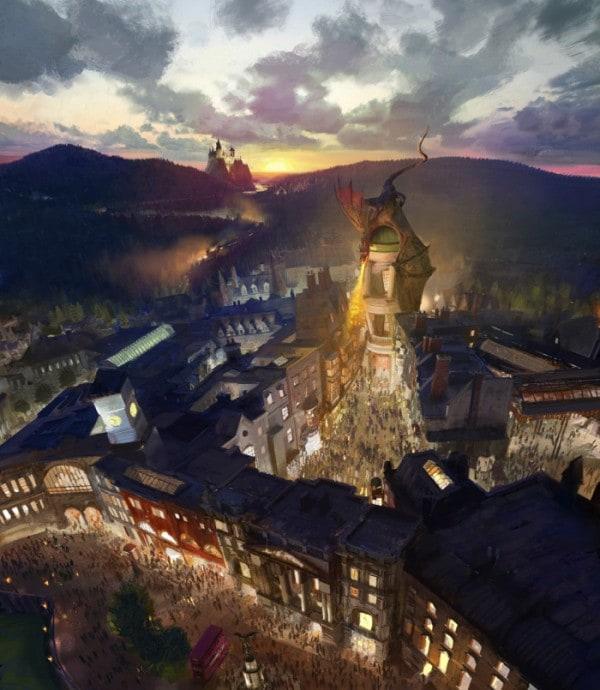 The signature attraction found in Diagon Alley, the Escape from Gringotts, will allow guests will become part of the iconic moment from the Harry Potter film series where Harry, Ron and Hermione break into Gringotts bank to retrieve a magical object that will help defeat Lord Voldemort.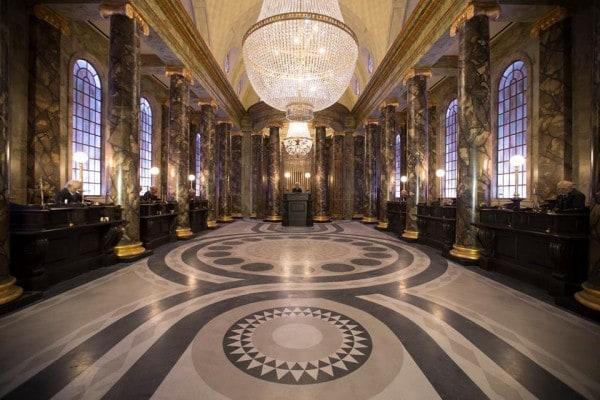 The groundbreaking attraction combines the most innovative technology ever created, 360-degree themed sets, 4K digital high-definition animation, state-of-the-art 3-D Infitec projection systems and live special effects with beloved characters and breathtaking moments from the final Harry Potter book and film.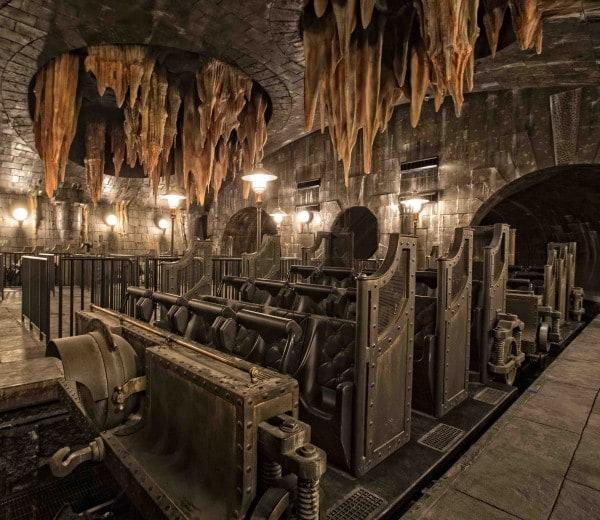 During an action-packed, fully-immersive journey on Harry Potter and the Escape from Gringotts, you will:
Marvel at the 60-foot, fire-breathing Ukrainian Ironbelly dragon atop Gringotts Wizarding Bank
Tour Gringotts bank and pass through the marble hall where you'll see goblins hard at work
Race through a labyrinth of underground Gringotts vaults
Encounter the villainous Death Eater, Bellatrix Lestrange, as she attempts to send you to your doom
Come face to face with He Who Must Not Be Named
Experience even more mind-blowing moments
Universal's creative team worked hand-in-hand with Stuart Craig and his production team from the Harry Potter films to immerse guests in this pivotal scene from the final Harry Potter book and film.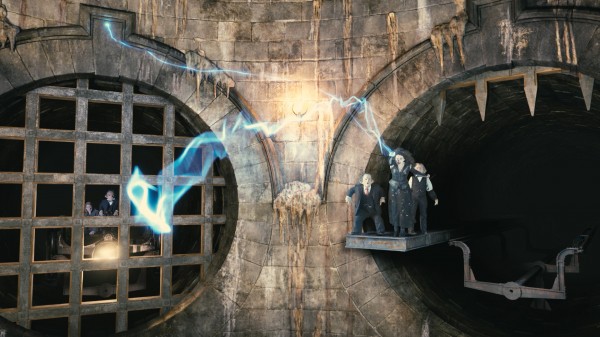 "Harry Potter and the Escape from Gringotts will change the way you think about theme park attractions," said Mark Woodbury, president of Universal Creative. "We've created an entirely new type of ride that propels guests into the story like never before, and guests will remember it long after their visit to Diagon Alley."
To stay up-to-date on the progress of Diagon Alley please visit Universal Orlando's site.