One of my travel obsessions is visiting historical sites.  Mansions, museums, ruins and churches.  I love it.  While in San Antonio last Spring the San Fernando Cathedral was high on my list as I had been to many of the city's missions and was captivated  by all of the incredible sites the city has preserved so beautifully.
Founded in 1731 the San Fernando Cathedral is the oldest, continuously functioning religious community in the State of Texas.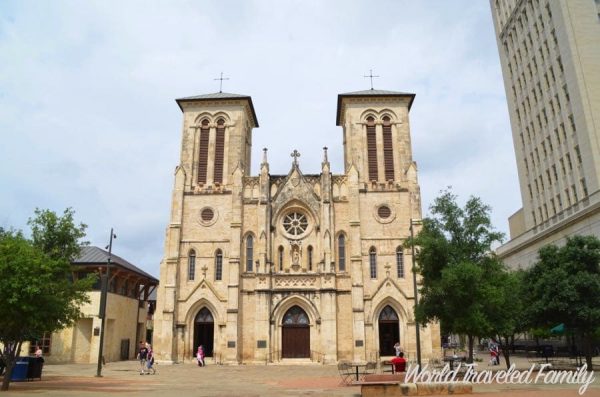 Located in the middle of the city, 'the Cathedral building has the added distinction of being the oldest standing church building in Texas, and for all of its more than 281 years, has been serving the people of the Archdiocese and San Antonio.'
The current structure that stands today has been expanded and renovated over the years, but the walls of the original church still form the sanctuary of the cathedral.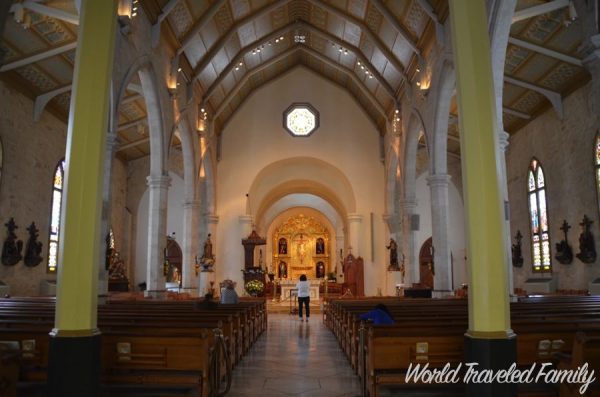 Inside one of the doorways, a small coffin is also said to hold the remains of Davy Crockett, William B. Travis and Jim Bowie. Many have disputed this claim, but there is a small monument for anyone looking looking to pay their last respects.
Inside, the San Fernando Cathedral has a bright, gable roof with 7 different patterns painted in rows on either side.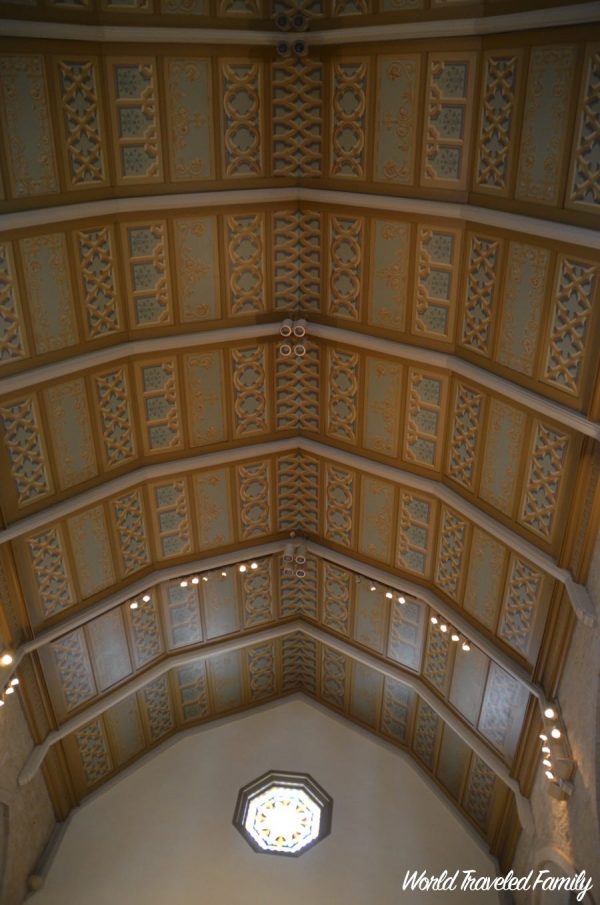 The main altar features an elaborate gold carving with Jesus on the cross in the middle.  This is a fairly new piece in the church.  Three of the retablos were completed in 2003.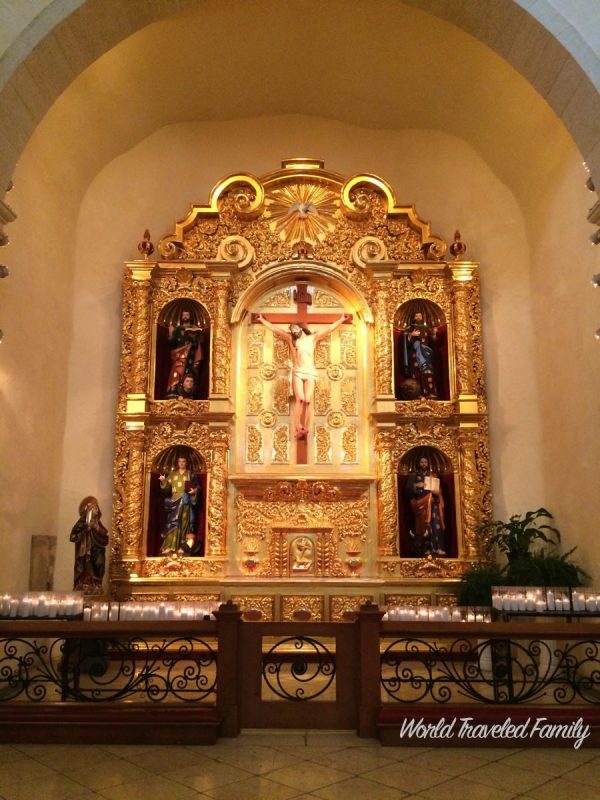 There is also the Altar of Our Lady of Candelaria. The statue was donated to the church in 1984 by the city of Santa Cruz de Tenerife, Canary Island in memory of 56 Canary Island immigrants who came to San Antonio in 1731 and founded San Fernando.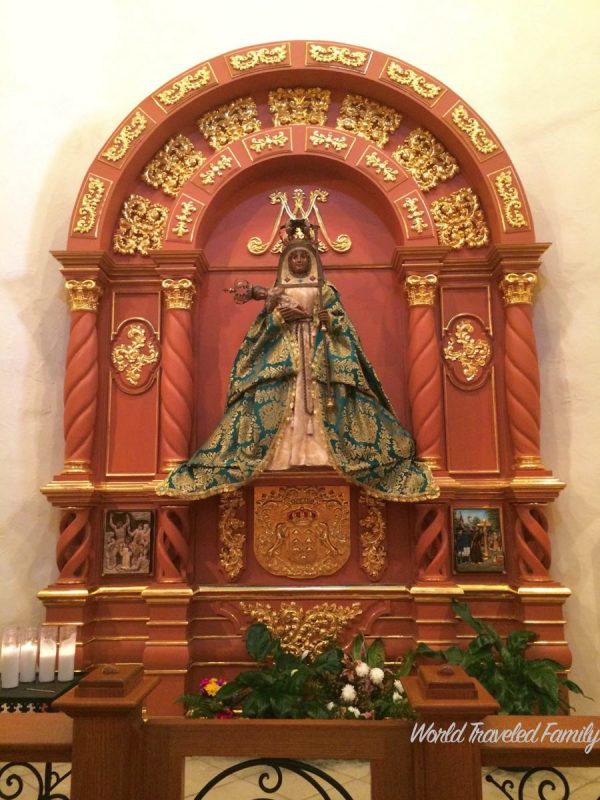 When you face the front door from the altar you can see the massive pipe organ sitting on the choir loft.  It is the oldest in the city of San Antonio.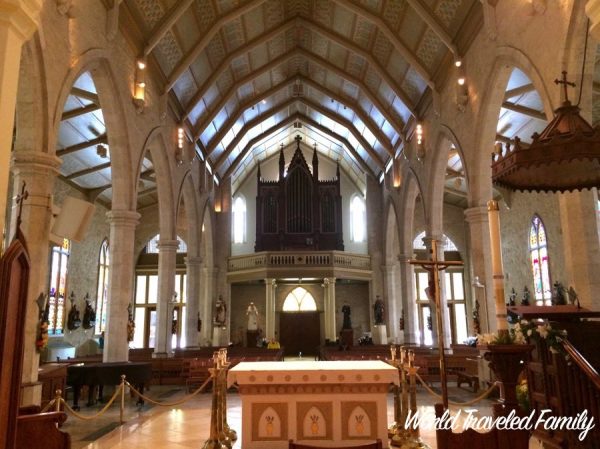 If you are visiting San Antonio I highly recommend a visit to San Fernando Cathedral. Its history and architecture make it a must see!