When J.R Kimbler and his two children – Dakota, 10, and Jade, 6 – set out for a nature hike in Congaree National Park on Saturday they had no idea the day trip would turn into a fight for survival. Not long into their adventure they found themselves lost in the 27,000-acre park with no food, water, supplies or cell service.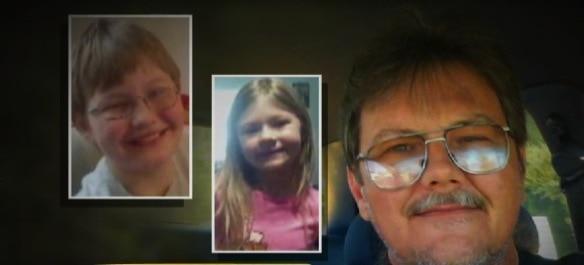 J.R. was able to send one text before his phone died, which set off a search party of 80 people who scoured the park by foot, boat and helicopter.
A taxi driver, the South Carolina dad told ABC News he has no survival training, with the exception of  watching the 'Survivor' series on TV.
Out in the wilderness for almost 60 hours, J.R. kept his kids alive by giving them dirty rain water, which collected in puddle, and unsuccessfully trying to eat wild turkey eggs.
The family's lucky break came when park ranger, Jared Gurtler, passed nearby. He heard J.R's voice and responded.
"I eventually got what I thought was a human voice saying, 'Please come help us,'" Gurtler said.
Thankfully they were dehydrated but OK.  Next time however, J.R's plans are less ambitious!
"Somewhere indoors," Kimbler said. "I'm going to Google it first."
---