Thrillseekers take note. There is a new ride on the horizon and it looks wicked! This Saturday, North Carolina's Carowinds Amusement Park, will debut of the world's tallest and fastest giga coaster, Fury 325.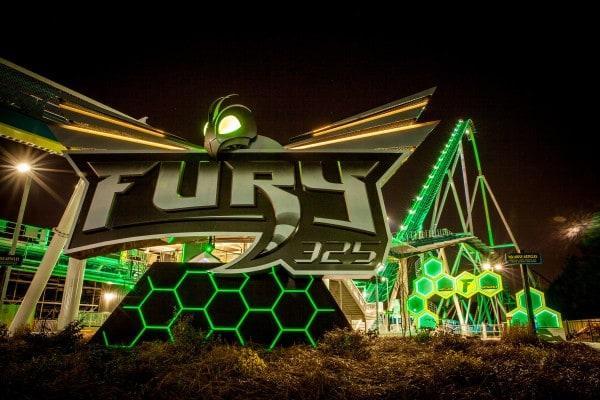 Fury 325 is designed to simulate the wild, daring and spontaneous flight of the hornet. Riders will board one of three 32–passenger open air trains and begin their ascent to the top of a 325–foot tall hill (over 30 stories) followed by an initial 81–degree first drop.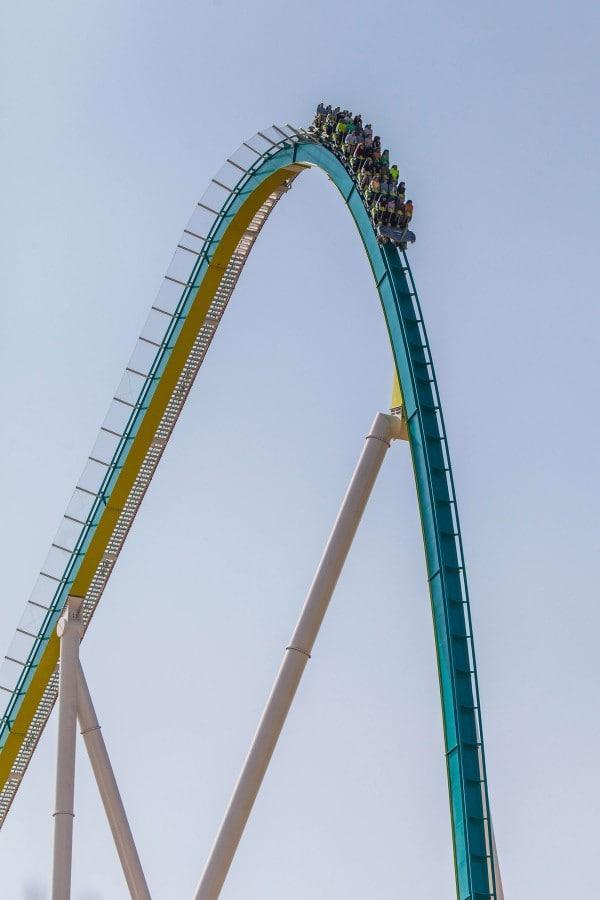 The train then races through a series of hills, curves and quick transitions while reaching speeds of up to 95 miles per hour along 6,602 feet of track.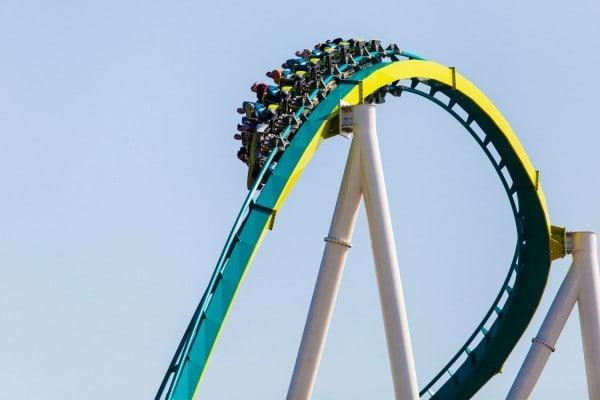 "We are making history here at Carowinds, and creating another reason people can be proud to live in the Carolinas. The opening of Fury 325 gives Carowinds two of the 10 tallest rollercoasters in North America," says Mike Fehnel, Carowinds vice president and general manager. "We want to be the destination for families near and far, and the debut of Fury 325 coupled with the other exciting experiences for the 2015 season puts us in the driver's seat."
Fury 325 is part of a planned $50 million multi–year revitalization plan that will see the amusement park be refreshed from top to bottom to celebrate Carolina culture.  Guests can also expect:
A new guest arrival experience – A new parking toll entrance with 900 additional parking spaces will improve traffic flow and complement a new 8.2–acre main entrance plaza.
The SlingShot — This ride will catapult thrill–seekers nearly 300-feet into the air, providing them brief weightlessness, then rotating them head over heels.
New Dining Options – Carowinds new executive chef and culinary team have completely revamped dining options throughout the park with all–time Carolina favorites adding over 45 new menu items this season.
Taste of the Carolinas — This event is sure to get your mouth watering. Guests will be able to eat, drink and experience the best of what the Carolinas have to offer in this signature new food festival on Saturdays & Sundays, April 18 — May 17.