Luxury meets convenience with Jet Capsule's adorable water vessel.  Just 7 Meters (23Ft) long and 3.50 Meters (13Ft) wide, this boat can be configured in 4 ways to suit the owners preference.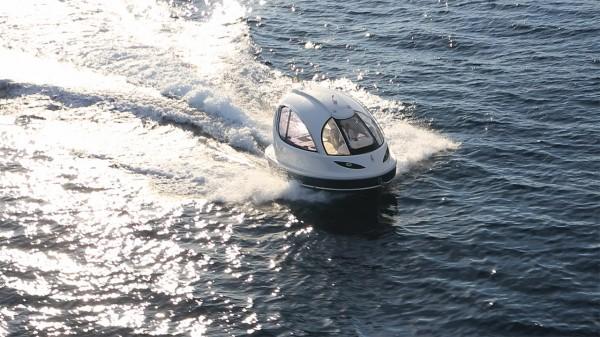 Spec 'A' leaves you with a hollow interior to do with as you choose, while Spec 'B'(below) just adds two couches on each side for leisurely around the lake trips.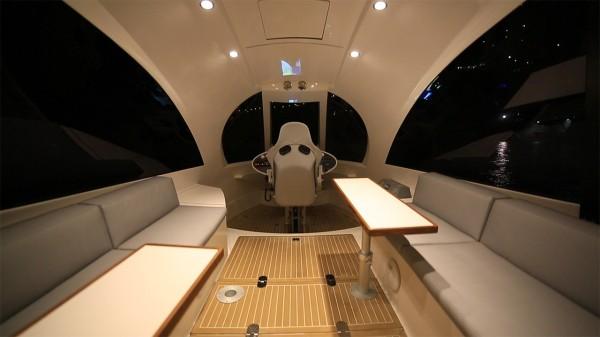 Spec 'C' configures the capsule as a water taxi, Spec 'D'(below) offers a kitchen, private bathroom, two transformable sofa in a double bed and all the sea you need around you.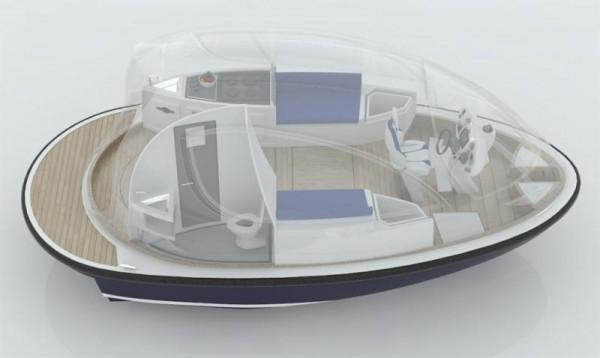 Mega Yacht News notes that it may be small, but mighty.
It's is based on a variable-deadrise powerboat hull, constructed entirely of fiberglass and features stainless steel handrails. The Jet Capsule is powered by a 325-hp Yanmar diesel coupled to a Hamilton waterjet.
I love it's round practical design. The interior is covered so you can enjoy a beautiful day without having to worry about getting too much sun. Plus there is space under the floor to store your gear if you find the perfect place to snorkel!
A quick search around the net turned up a couple variations of the pod like watercraft.  My favorite is one that has seating on the back and a ladder to sun bathe on the roof.
Before you get your checkbook out Lazzarini, the design company, has noted this mini yacht will start at $250,000.  One can dream right?