There is a lot in the works at Universal Orlando for 2014 and it looks like there will be more excitement for the theme park for 2014!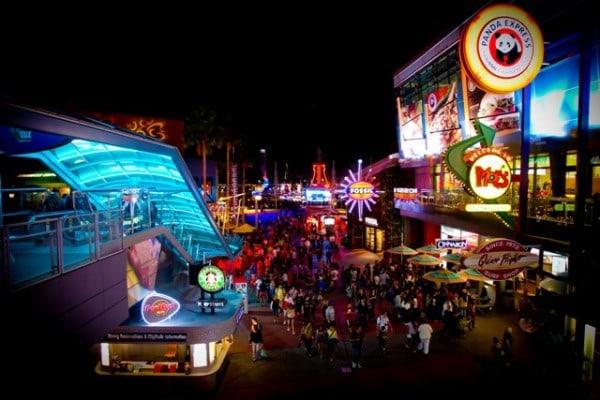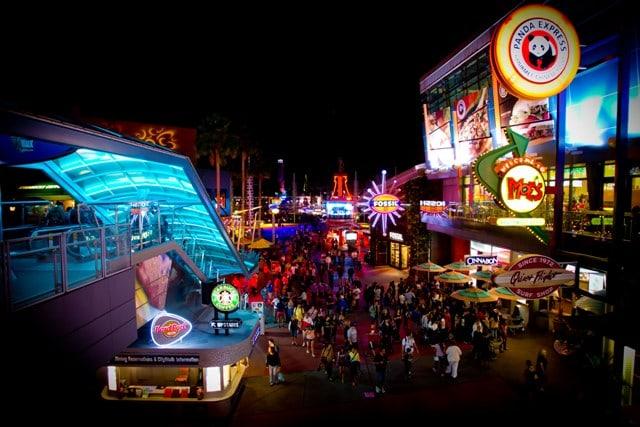 It was announced today that Universal Orlando's CityWalk will undergo a historic expansion during 2014 – all part of an epic year for Universal that will include the opening of the destination's largest hotel, Universal's Cabana Bay Beach Resort, and The Wizarding World of Harry Potter – Diagon Alley(pictured below).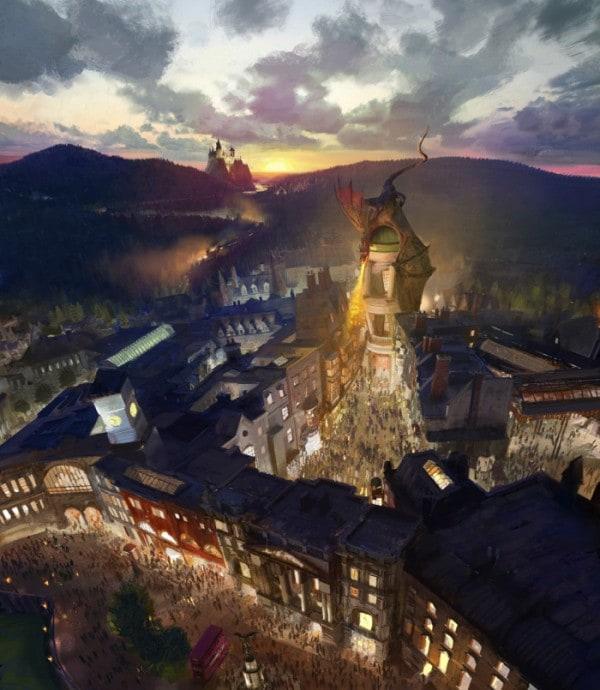 Universal will open eight new venues across CityWalk throughout 2014 as part of a growth strategy designed to complement the complex's already popular collection restaurants, clubs and entertainment spots.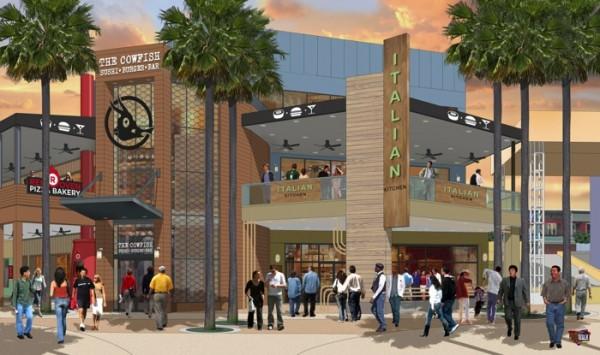 The new venues will share an overall theme that includes inviting common areas, al fresco dining, open kitchens and more.
"We want Universal CityWalk to grow along with the rest of our destination," said Ric Florell, Senior Vice President and General Manager of Resort Revenue Operations at Universal Orlando. "We are bringing our guests an amazing new collection of experiences that will be world-class and offer something for everyone."
Universal's CityWalk is currently home to Bob Marley – A Tribute to Freedom, Emeril's Restaurant Orlando, Jimmy Buffett's Margaritaville, the Hard Rock Cafe and Bubba Gump Shrimp Company. Universal CityWalk is also home to Rising Star – an energetic karaoke club where guests can perform with a live band and backup singers, the 36-hole mini-golf course, Hollywood Drive-In Golf, and the indescribable, nationally-renowned live show, Blue Man Group.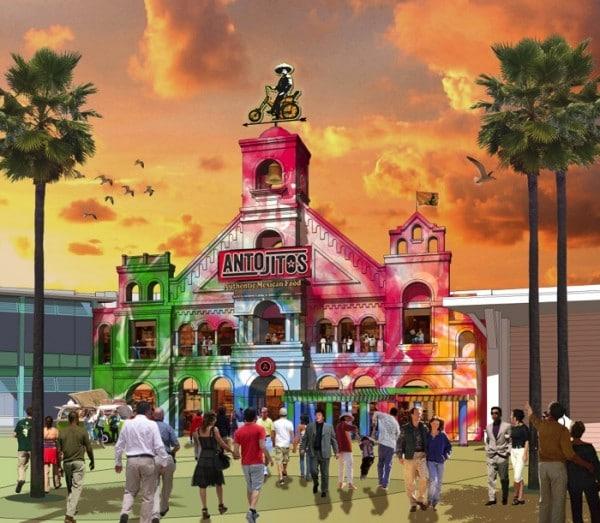 NEW UNIVERSAL CITYWALK VENUES – OPENING THROUGHOUT 2014
NOW OPEN – Red Oven Pizza Bakery: Take a quick trip to Italy for authentic, artisan pizza–made fresh, while you wait–at Universal CityWalk's first-ever Neopolitan-style pizza bakery. The combination of the highest quality ingredients and a traditional 900-degree stone-lined oven ensures every slice is pizza perfection.
Antojitos Authentic Mexican Food: Take a journey through the cantinas, street carts, and markets of Mexico for unique tapas-style dining at Antojitos Authentic Mexican Food. Only the freshest ingredients are used to create craveable, made from scratch Mexican street fare in an environment of unmatched authenticity.
Hot Dog Hall of Fame: Strike out your hunger at Hot Dog Hall of Fame with some of the most iconic hot dog creations from our nation's most famous ballparks. Take a seat in the bleachers and enjoy a loaded Chicago dog with all the toppings, a perfectly charred Boston brat, a monster LA dog and more.
The Cowfish: Innovative sushi joins forces with creative burgers for an untraditional dining experience at this reincarnation of the popular North Carolina hotspot. The result: "Burgushi". A cutting-edge fusion of burger and sushi, burgushi items include sushi rolls created using burger components and sandwiches created using sushi elements.
A new modern Italian kitchen concept: Immerse yourself in the essence of modern Italian cuisine at this new restaurant created by Universal Orlando. Watch as the culinary team handcrafts your pasta from scratch to create fresh takes on classic dishes in a clean, contemporary dining atmosphere.
Cold Stone Creamery: For more than 25 years, Cold Stone Creamery has served up the finest, freshest ice cream, cakes, smoothies and shakes using only the highest quality ingredients and their signature process of preparing your custom ice cream creation on a frozen granite stone.
Bread Box: With a Bread Box sandwich, you'll be transported back to your childhood kitchen or your favorite street corner deli. Here you'll find that the combination of quality meats and vegetables, fresh bread, and simple preparation can transform a sandwich into something more.
Menchie's: One of the world's most popular frozen yogurt shops is coming to Universal CityWalk. The dream was to create a place where people from all walks of life and ages could enjoy themselves—not only with great tasting, quality frozen yogurt and an expansive self-serve toppings bar, but with a unique experience in a fun and happy environment that makes you smile.