As an avid golfer, my husband loves to play when were are on vacation.  Over the years he has golfed in Hawaii, Barbados, Antigua, Scottsdale, Myrtle Beach, California and Ireland.  While in Turks & Caicos earlier this year he was eager to play the course at the Provo Golf Club.  Even though we have visited Providenciales, quite a few times, our love for the beach has won over his to desire to play golf.  On this trip my brother and his family were travelling with us so the two set up a tee time and headed over half way through our time on the island.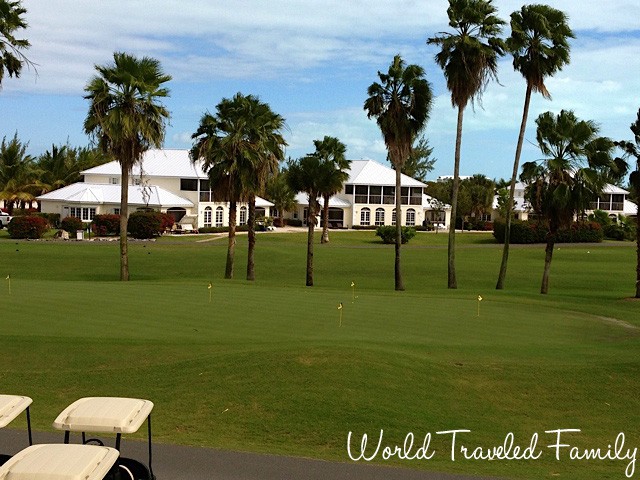 To save some money they booked a twilight rate(after 1pm) of $130 for 18 holes, which was a $50 savings over the regular day rate.  A 'super' twilight rate is $95 for play after 3, but in January it gets dark at 5:30 so it would mean they would only get a couple hours of golf in.  Club rentals will run you $45, but they are Taylor Mades, which my husband has in his bag at home and you also get 2 sleeves of Taylor Made Rocket balls.  A cart is also included in the fee.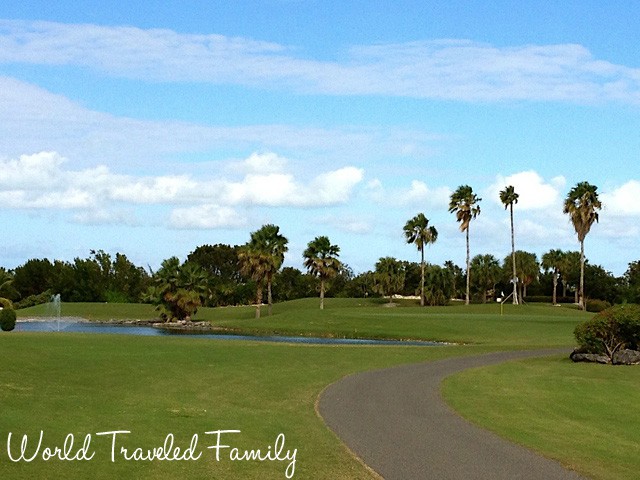 The Provo Golf Club is the only golf course on Providenciales and is consistently rated in the top 10 for courses in the Caribbean.  Beautifully kept, the course features well manicured greens and a large clubhouse.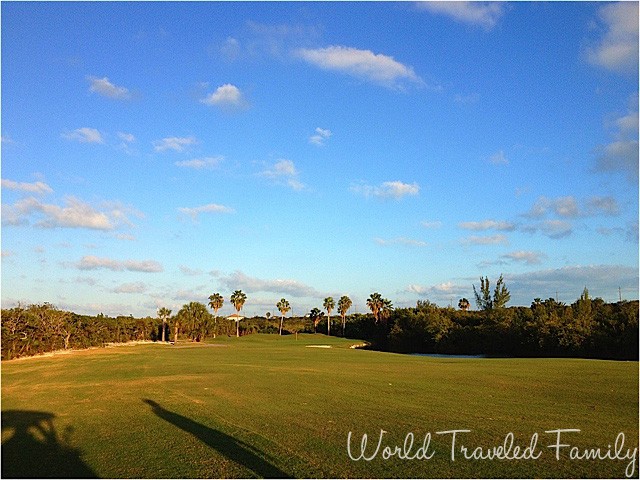 My husband found parts of the course challenging, due to strategically placed bunkers and tight fairways. If you don't hit the ball where you supposed to you could end up in one of the many scenic hazards around the course.
For a Caribbean course the greens were lush and in great shape. There was also some marshland in the middle of the course that was home to pink flamingos.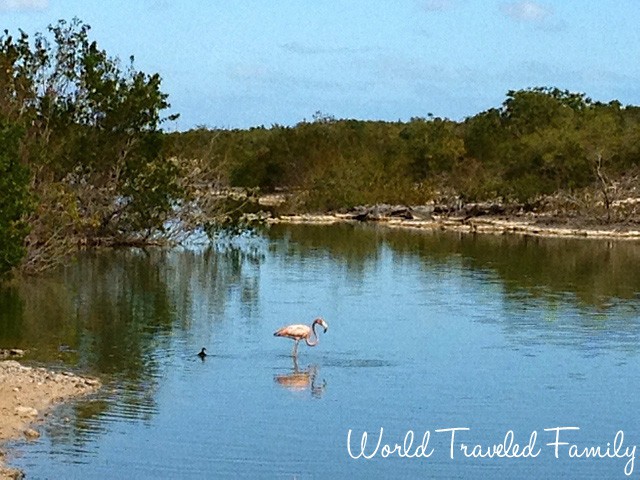 The Provo Golf Club is a nice spot for golfers who are looking for a challenging day of play paired with photographic views.
My husband gives it a 6/10 difficulty rating.
For some additional images of the course please check out our Gallery