During a recent trip to new york city I stayed the Renaissance Times Square.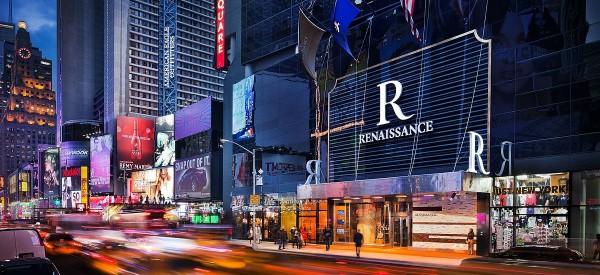 Located on 7th avenue, this hotel is just steps away from many restaurants, shops and New York City's number one attraction!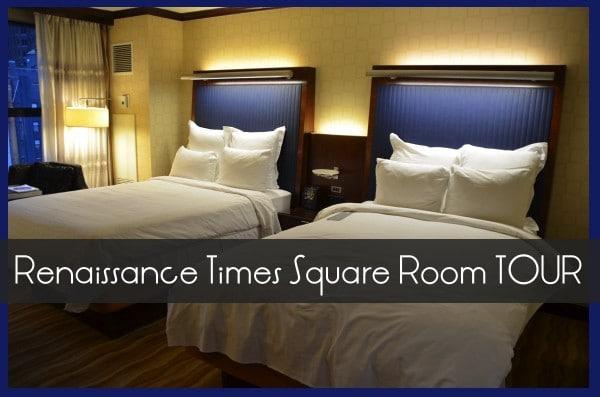 Here's a quick walk through of our room. At 330 square feet this room was pretty spacious by New York standards.  When you first enter the room there is a closet on the right that includes an ironing board, a luggage rack, safe and some room to hang your clothes.
The bathroom on the left came nicely decorated with a modern vanity sink,  and marble counter top with dark wood accents.  Our bathroom also had a shower with a full-sized tub, lighted mirror Aveda shampoos and conditioners and a hair dryer.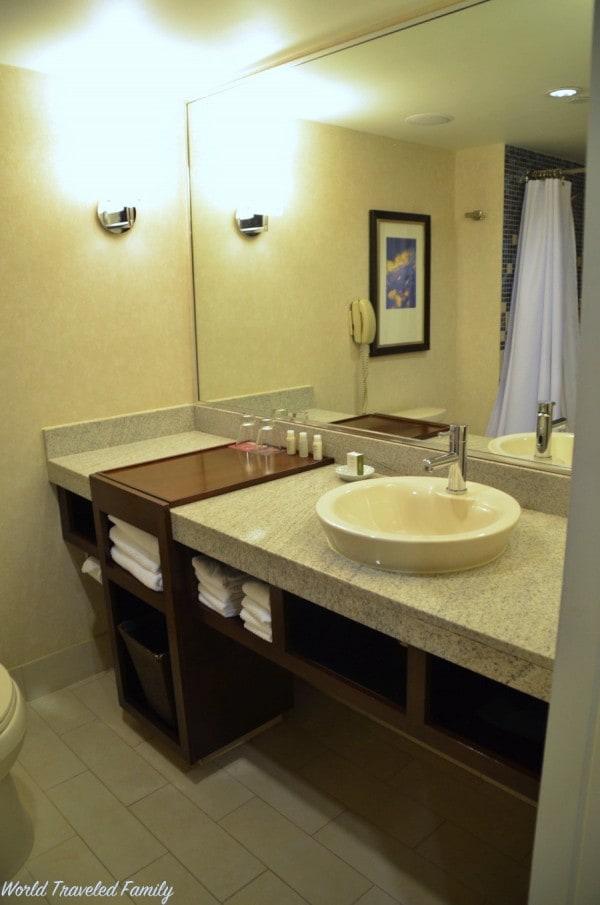 The main room had two comfy double beds with lots of pillows, a desk, flat screen television and chair and table.  On the table between the beds there was a phone and an alarm clock.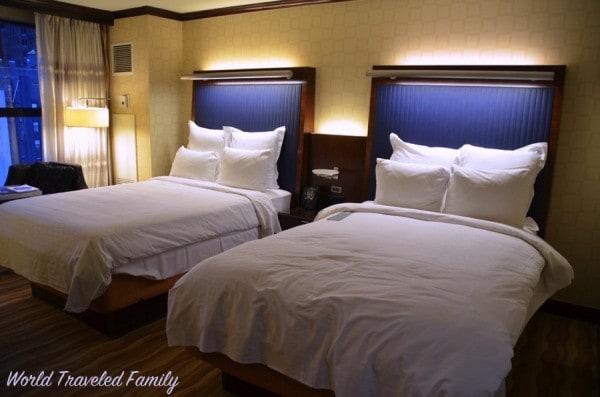 On the desk there was a second phone, a generous work space, and some storage space for your clothes.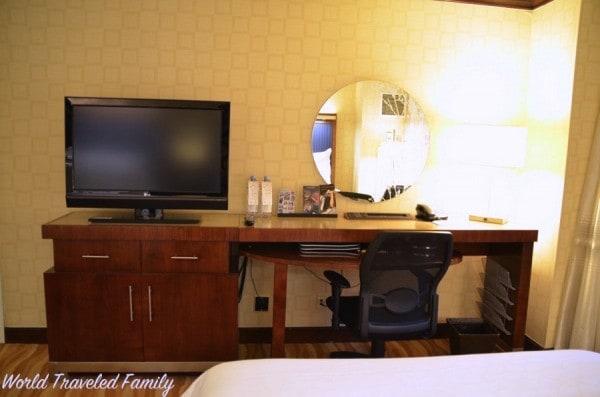 My room over looked 7th avenue and has a slight view of times square. Our view was a little under construction, but at least I wasn't looking at a brick wall, which I've had in the past.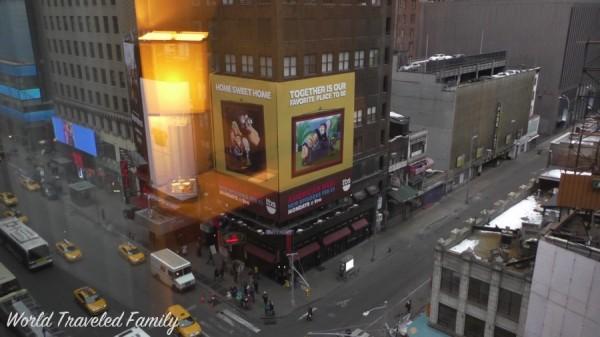 The room also came with a tiny coffee maker, extra coffee bags, tea, creams and sugars.  There was also a mini bar, which came stocked with a variety of snacks and beverages.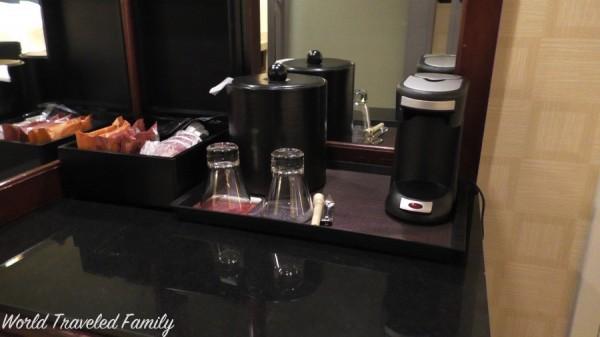 I would definitely recommend the Renaissance Times Square to travelers looking for a clean, comfortable hotel close to all the sights.  It is located close to the subway, and is central to many of the city's popular attractions.