Famous for its incredibly blue waters, Cozumel is rich in history dating back to AD 300 when the Mayans settled there.   Located 12 miles off the coast of the Yucatan Peninsula, Cozumel is 29 miles long and 8 miles wide.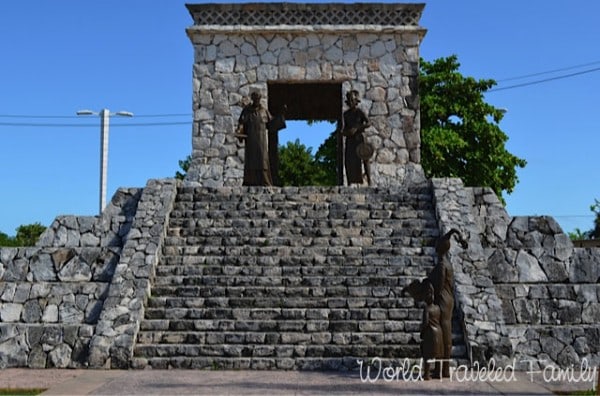 Travellers to both Cozumel and Playa Del Carmen can travel back and forth via water taxi($13 each way for adults, $8 kids), which runs almost every hour all day long.  While on our honeymoon in the Mayan Riviera we took the water taxi over to Cozumel and rented scooters to explore the island.  Our ride over was smooth but very choppy on the way back, which was a bit stressful.  While it can go either way, just know that the water between the islands is notoriously rough so plan to sit inside to reduce sea sickness.
Cozumel has 3 ship piers, which are located on the West side of the Island.  Punta Langosta is right downtown, the International pier, which is 1.5 miles from San Miguel and Puerto Maya, a half mile down from the International Pier, which was created by Carnival Cruise lines.  During busy season, officials estimate that the island sees between 20-30 cruise ships per week, which brings almost 80,000 visitors.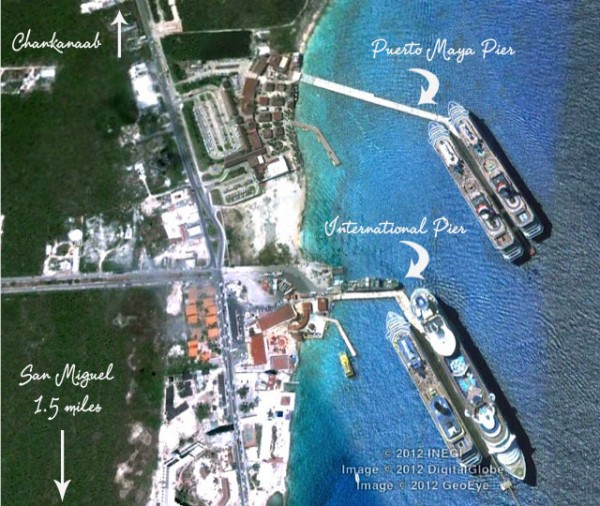 Years ago when we sailed on Sunquest's SunDream we docked in town and it was the perfect location for getting on and off the ship for shopping and excursions.  The last few times we have visited Cozumel we have docked at the International Pier and cabbed it into San Miguel. The great thing about this dock is that it has been created to look like a Mexican town with lots of shopping, restaurants, a couple pharmacies, a car/scooter rental facility and even a couple beach clubs, which sit on the Ocean.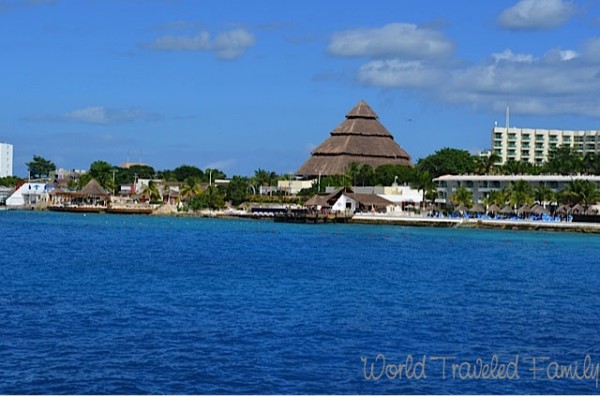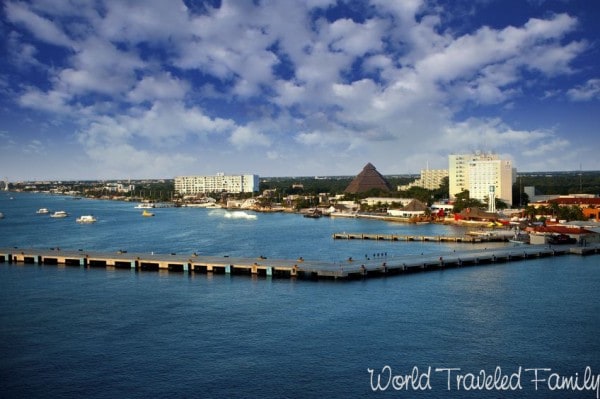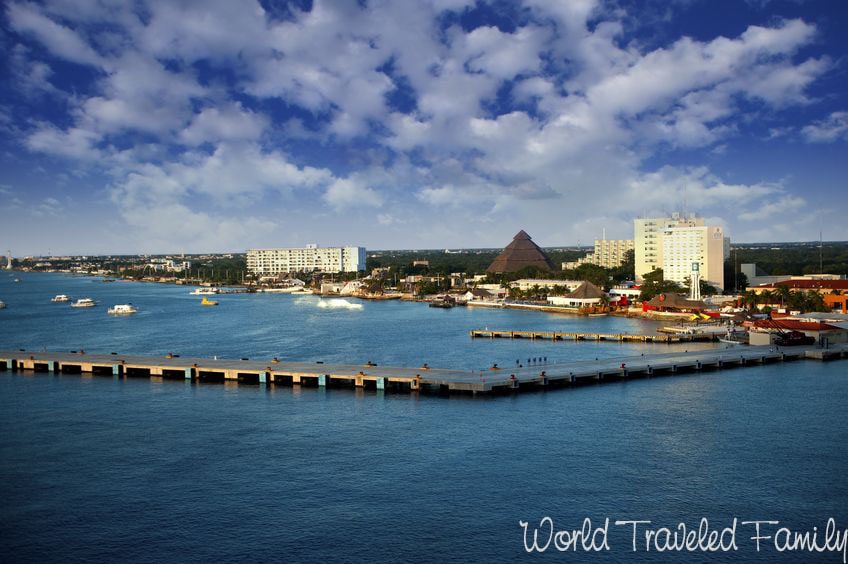 Puerto Maya, Carnival's pier, is literally right beside the International Pier and it has a lot of shopping and amenities.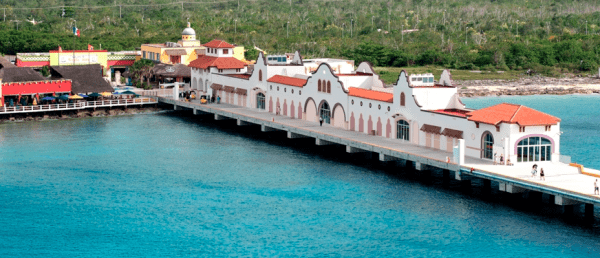 Cozumel is well known as a diving and snorkelling destination because of its crystal clear waters. To see the best underwater life a catamaran excursion is a must.  This website lists some walk in snorkel points if you chose to just rent a car and explore the island on your own.
During our most recent trip to Cozumel on Allure of the Seas we visited the Playa Mia Beach club.  The tour from the ship included our entrance fee, complimentary domestic drinks, buffet, and access to the pool and Ocean Playground with trampolines and climbers out from the shore in the water.  Play Mia has a bit of shopping, a nice beach and good food.  If you visit on your own they have different packages you can buy to enter.
In the past we have visited Chankanaab National Park, which had some nice spots to swim, areas to snorkel and a huge reservoir where you can swim with the dolphins.  If you plan to visit this National park you don't need to book it through the cruiseline.  You can just grab a cab and go there on your own.  The park charges a fee for entrance (Adults: $21 US, Kids 3-11: $14US and Kids under 2: free) but there is a quite a bit to do.  The snorkeling is good, but not out of this world.  They do have quite a few Surgeonfish and Sergeant Majors.  There were also quite a few large Iguanas in trees and all over the grounds so make sure you keep your camera out!
Had we of been traveling without the kids we would have done the Xrails to Jade Caverns excursion our ship offered.  Our youngest son is only 4 so he was too small for the trip that takes your through the Mayan Jungle on Dune Buggys.  A friend of ours recommended the excursion, but said be prepared to come back dirty.  The trails are also very bumpy so plan to be thrown around on your way to and from the Caves.  They did the trip with their 8 and 10 year old daughters and said their kids did fine, but I would check with the cruiseline or tour provider to make sure that the experience is safe for your family.

In total our ship offered more than 60 tours and experiences for Cozumel.  Literally the sky is the limit as far as what you can do on this island.  Everything from cooking lessons to Deep Sea fishing, Jungle adventures to Sea Turtle, Sting Ray swims.
Have you visited Cozumel?  Please share any tips below!