Most of my vacations involve some road tripping at one stage or another. I've endured a lot of "scenic drives" that were, in reality, very boring and forgettable long-cuts to the destination. But there have been a few that far exceeded my expectations.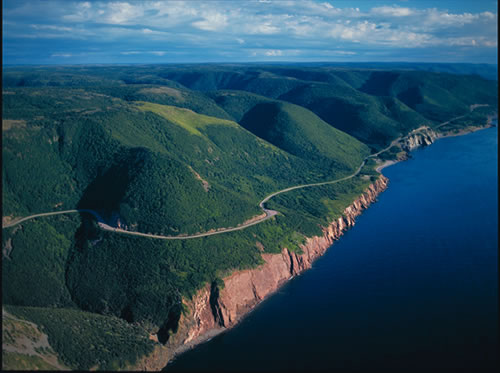 The Cabot Trail is one of them. I've done it more than once. In truth, I could spend a week or two on Cape Breton Island every summer for the rest of my life and be very content. Just nix the black flies and it would be perfect.
Cape Breton Island, Nova Scotia is a rugged hunk of granite lodged in the Atlantic. Its ancient mountains heave to offer spectacular perspectives of the tiny painted houses and the crashing sea below.
The Cabot Trail is a legendary loop that runs along the coastline of Cape Breton and offers some of the island's most photogenic moments. It's a fun drive, with switchbacks up steep inclines, opportunities to pull over and snap a few pics, plenty of challenging hikes and cool little restaurants to stop at along the way.
The people of Cape Breton seem to take inspiration from the beauty of their surroundings. Artistry is woven into every aspect of life. The art is often functional, always captivating and never pretentious.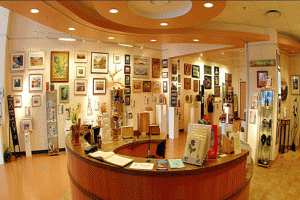 The Cape Breton Centre for Craft and Design has an Artisan Trail Map that makes shopping the Cabot Trail, and other routes on the island, easy as pie.
Among the artist's studios and shops you'll find potters, iron sculptors, woodworkers, photographers and glass and textile artists.
Those interested in Nova Scotia's heritage should stop by the Gaelic College where they will find the school's kiltmakers and weavers. A hand tailored kilt is an impressive souvenir.
Shari MacLeod Studio is the place to find handmade baskets, furniture and fibre art that incorporates accents like antlers, stones, tree bark, shells and wool. These are truly one-of- a-kind pieces that won't be found elsewhere.
Proud to be Hookers is a tongue-in-cheek name for a pair of serious rug hookers. These sisters learned the traditional art of rug hooking, growing up in Cheticamp. They invite visitors to stop by, watch them work and even try a little hooking themselves.
This is just s small selection of the art and artists that can be found on Cape Breton Island. Along the Cabot Trail there are more than 20 artisans listed. Throughout the island there are nearly 40 locations to find that perfect memento or gift. It's really just a matter of finding out what interests you most. Have fun exploring the island and all it has to offer. – Jen R, Staff Writer