Planning a tip to Six Flags American this summer? Then you may want to check out their newest roller coaster, Apocalypse – The Last Stand. Released just in time for summer, the coaster is the eighth one to be added to the park and it is the region's first standing coaster. It's pilot ride took place on June 7, 2012.
On the Apocalypse, riders are met with flames, fire, zombies, and explosions. The ride is full of twists, turns, drops, all at the speed of 55 mph.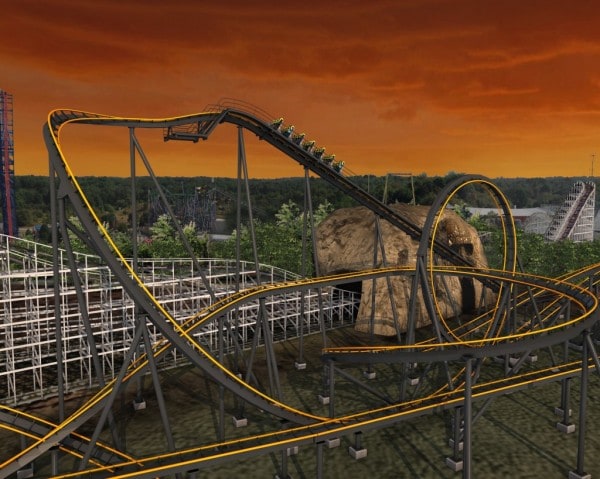 "There's fire going off, and there are all these sounds and there's booms, and there's lots of stuff to look around and see," said Elizabeth Ringas, one of the first families to ride the coaster. "This is great, we had so much fun riding it."

"Of the ones I've ridden, this is one of the smoother ones and one of the ones that's bet themed I'd say," said Evangelos Ringas.

"I love it, it was awesome!" stated Calista Rngas.
Larry Chickola, the park's chief engineer says it took months to build and it has turned out exactly like he had hoped it would.
"Literally, you're standing up inside the ride, fully upright and on top of the track, so you get this really high view of the track," Chickola said. "This was a great site for it. Central to the park, you can see behind us how it really fits in with this great orange and black color scheme."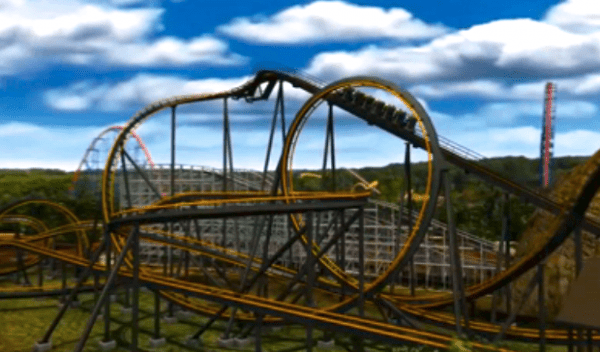 Dr. Arnold Blumberg, who teaches a course on zombies at the University of Baltimore says that the opening of the Apocalypse couldn't have better timing than 2012.
"We're just so enamored in this twisted kinda way with could we make it? Could we survive? How can we stand up to our fears? And here we have a stand up roller coaster that is all about that and what better way than to bring the zombie symbol together with the roller coaster? It's just a perfect blending of these ideas," said Blumberg.