Adventures by Disney has released some details of their expanded offerings for 2013.  Whether you like your adventures star studded or far flung, there is something new in the works for you.
On a jaunt to Hollywood, inject a little Mickey, with the first single-day tour offered by Adventures by Disney, the new "Lights, Camera, Magic," tour of Los Angeles.  Gain special behind the scenes access to the Walt Disney Studios and The Walt Disney Company headquarters.  Then, hit the streets – some very famous streets, like Rodeo Drive and the Sunset Strip.  All the glitz and glamour of Hollywood, old and new, is yours to discover during this one day adventure.
If you prefer your travel with a dash of the exotic, you may be enticed by the fragrances and flavours of Southeast Asia.  Vietnam, Laos and Cambodia make up the itinerary of this experience.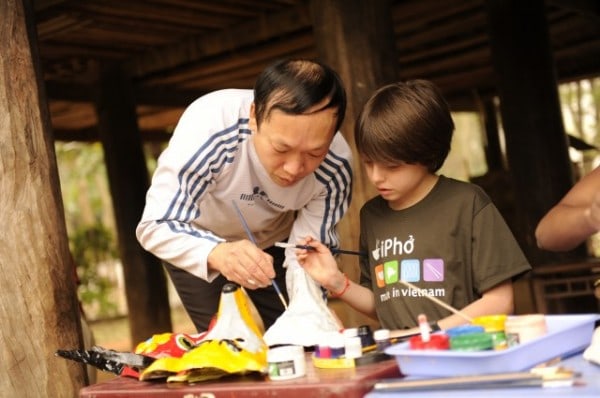 Once ravaged by wars and violent government regime, this part of the world is only now finding its place on the tourist map.  Draped for years in mystery, this region is a secret that is begging to be unlocked.
Adventures by Disney has made Southeast Asia accessible, not only to experienced travellers, but to families.  Through this tour you'll have the opportunity to experience the cities of Saigon, Hanoi, Hoi An, Luang Prabang, Siem Reap and Angkor Wat.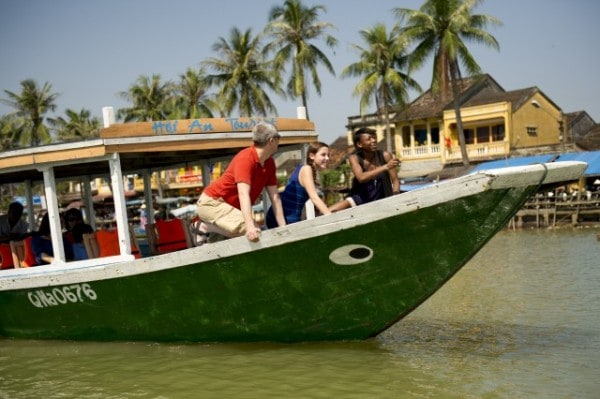 One of the great advantages to travel with Adventures by Disney, is the way they gear the experience differently for the age groups that are participating.  For example, at Cambodia's Angkor Wat, adults will have the opportunity to appreciate the unrivaled architecture of the ancient temple, while children learn about its history through a tuk tuk treasure hunt.
Other activities on the roster include a hands-on experience at an organic rice farm in Laos and a cooking class in Vietnam that takes the whole family through their dinner's journey, from market, to preparation, to table, all with the guidance of a local chef.
Families will also be enthralled by excursions like horseback riding through rural villages in Cambodia, and a visit to a school in Laos.  What an unforgettable experience for the kids – and Mom and Dad too!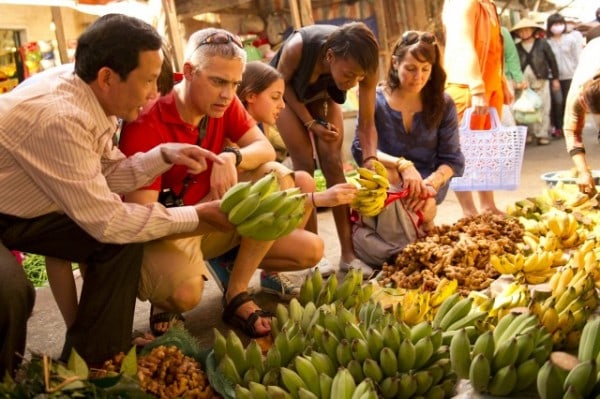 Two knowledgeable guides will lead families through the tour and take care of all the details.  It's beautiful accommodation, like the luxury you'll enjoy at the Sofitel Legend Metropole Hanoi, and private transportation all the way.
"We are thrilled to invite families to experience new corners of the world with Adventures by Disney, as we expand our portfolio of more than 20 destinations to include Southeast Asia," said Josh D'Amaro, Vice President, Adventures by Disney.  "This exotic new itinerary holds true to Disney's dedication to storytelling, exceptional customer service and incredible value.  With our award-winning itineraries, families are treated to a worry-free experience, perfect for vacationers taking their first international excursion or even the seasoned traveler."
More details and dates for the expanded 2013 lineup will be posted on the Adventures by Disney website in late spring. – Jen R, Staff Writer