Star Wars Weekends are back at Disney's Hollywood Studios!  So pack up your little Jedis, plug the coordinates into the navi-computer and make the jump to light speed; they'll only be around from May 18th to June 10th.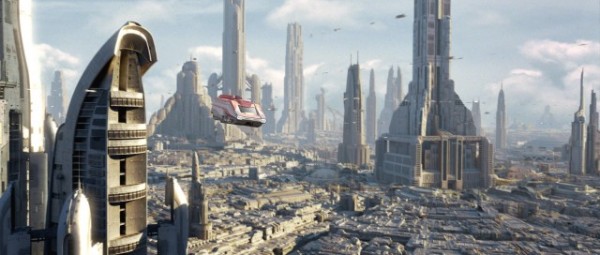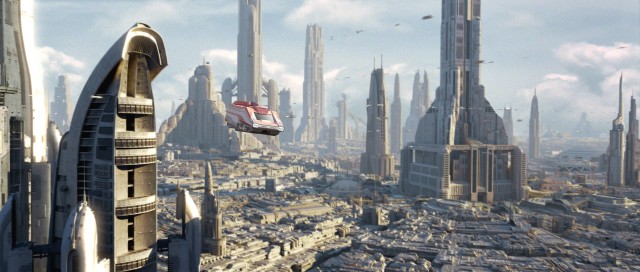 Star Wars Weekends take place every year, and pay tribute to the Star Wars Saga, as well as the animated TV series, Star Wars:  The Clone Wars.  Activities and special events are planned for the Friday, Saturday and Sunday of each weekend:  May 18, 19, 20 and 25, 26, 27 carrying on through June 1, 2, 3 and 8, 9, 10.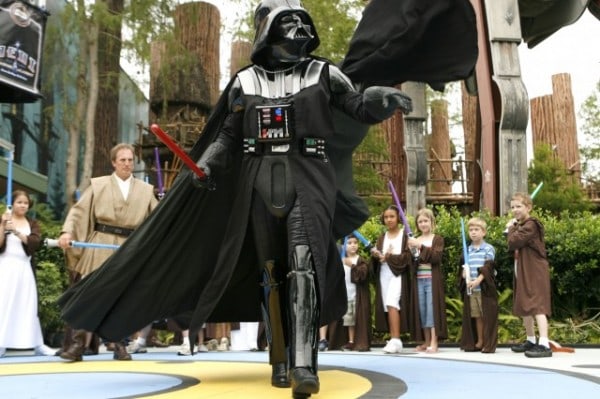 This year, Star Tours – The Adventures Continue returns with new destinations and missions.  Journey from Tatooine to Coruscant.  With so many characters, settings and adventure possibilities, this is a ride worth taking over and over again.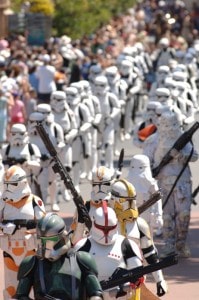 Padawan 12 years and under will learn to wield their lightsabers with the precision of Obi-wan Kenobi himself, when they participate in the Jedi Training Academy.  Once they pass the Padawan Mind Challenge, they'll be ready to do battle with Darth Vader, no matter what he throws their way.
Arrive bright and early and pick up your FASTPASS, before the park opens.  This will not only save you time in line for rides, it will ensure you a spot in the lineup for autographs with a Star Wars celebrity.  FASTPASSES are in short supply.  Each visitor must be present to receive their FASTPASS.  Only one autograph will be granted, per guest.  Once the FASTPASSES are gone, stand-by tickets may be issued, but these do not guarantee an autograph.
Each day comes to a close with a flurry of music, comedy and dancing at the Hyperspace Hoopla.  Partiers will find themselves surrounded by Ewoks, Wookiees, stormtroopers and a myriad of other recognisable characters.  Be ready with the camera – you'll want some pictures of the mayhem.
Star Wars Weekend is the closest most of us will ever come to living the rebel adventure.  Use the Force to plan your trip to Disney's Hollywood Studios. – Jen R, Staff Writer
---
Images VIA Disney