Cunard's Queen Mary 2 made her United States debut today after a significant rejuvenation, which was rumored to cost in the region of $132 million.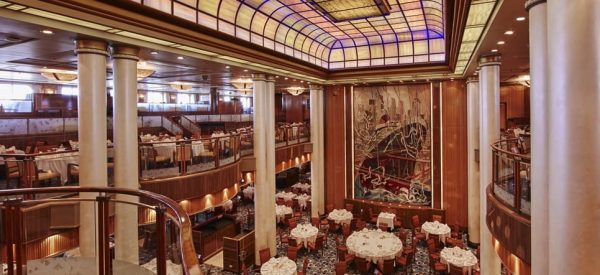 During her 25 days in dry dock, the luxury liner was given contemporary interior designs and guest experiences, many of which take their design inspiration from the original Queen Mary, which debuted into service 80 years ago.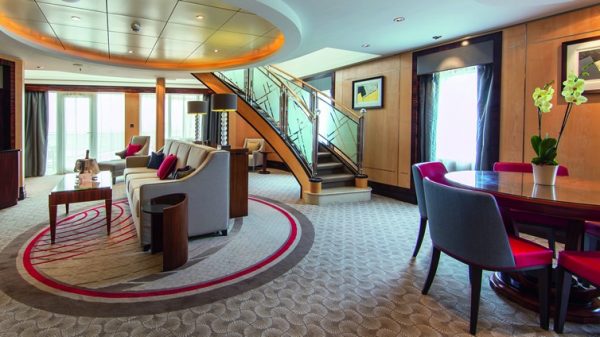 The only ship to offer services for dogs and cats, the Queen Mary 2 has expanded its kennel service during this multi-million dollar renovation, adding 12 new kennels for a total of 24. In addition, the ship extended the kennel area, adding an owner's lounge, new pet playground, and expanded the outdoor area to accommodate an historic British lamppost and American fire hydrant so canines from both sides of the pond feel at home. If that isn't enough, they have a full-time Kennel Master takes care of daily pet responsibilities including feeding, walking and cuddling the pets onboard.
Additionally, the new Queen Mary 2 features:
Redesign and refurbishment of the Queens Grill and Princess Grill suites and restaurants, as well as Britannia staterooms, the latter to be fully completed by the end of the year.
The addition of 30 further Britannia Club staterooms, 15 Britannia single staterooms and five Britannia inside staterooms.
Redesign of key public spaces and restaurants, including the transformation of the former Winter Garden into the Carinthia Lounge, the introduction of The Verandah as the ship's new specialty restaurant, and the complete refresh and restructuring of the Kings Court, the ship's popular buffet area.
And as befitting the flagship of the Cunard fleet, a complete repaint of the ship exterior and significant technical enhancements and structural changes.