With Incredibles 2 arriving in theaters on 15 June 2018, Pixar Pier opening at Disneyland on June 23 and Toy Story Land debuting in theaters on June 30, 2018, it's safe to safe 2018 is Pixar year at Disney.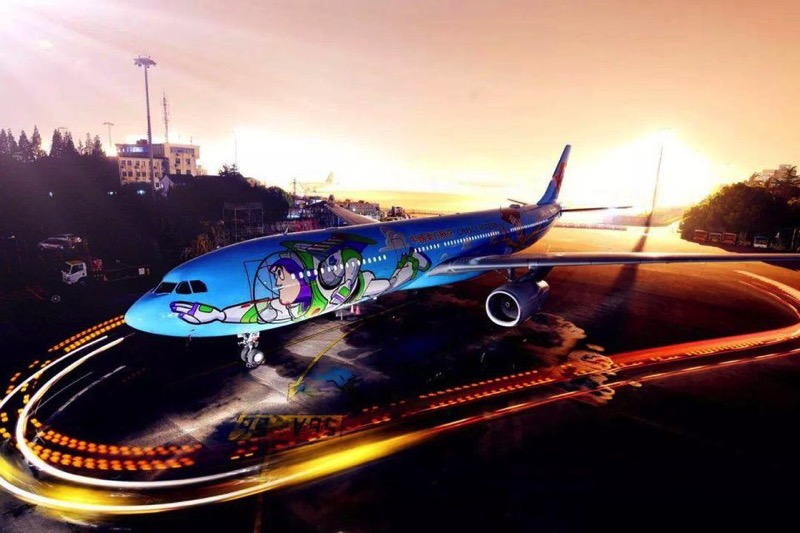 In conjunction with Disney•Pixar Toy Story Land debuting at Shanghai Disneyland, China Eastern Airlines rolled out a Pixar Themed aircraft.
Featuring a large, flying Buzz Lightyear painted on one side of the exterior, and Woody on the other, this incredible aircraft is done up from head to toe!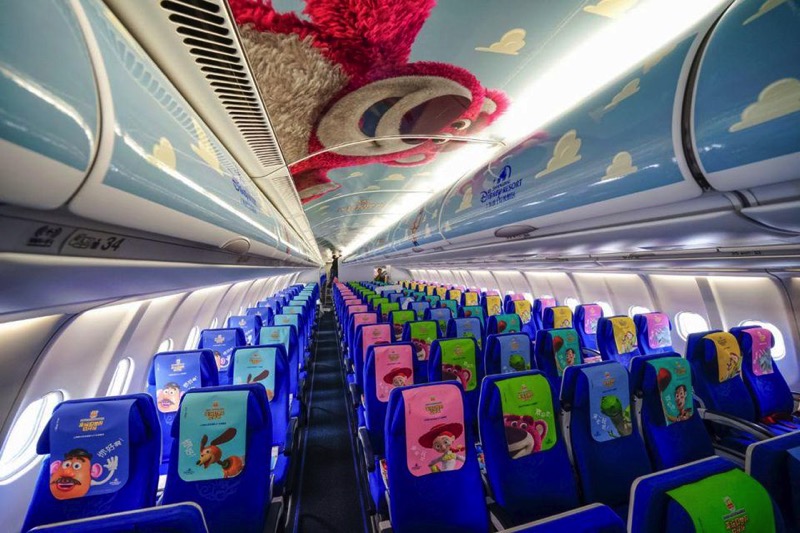 The launch took place at Shanghai Hongqiao International Airport on Saturday April 28th, where after a reception, the leaders of China Eastern Airlines and the Shanghai Disney Resort pressed their hands on a 'magic' screen to reveal the bright Disney themed plane. After the ceremony, the aircraft left for Beijing, where it will be used for domestic routes, connecting travelers to Shanghai.
The new design is the third Disney themed aircraft for the airline.  The previous two featured Micky and Minnie Mouse. Disney Shanghai is also home to the Toy Story hotel, where guests can meet their favourite characters, stay in a Toy Story themed room, and dine at the Sunnyside Cafe and Market.