Are your kids still obsessed with Disney's blockbuster Frozen?  But nothing you do seems to decrease the craze?  With a shortage of merchandise in stores, your best bet may be a roadtrip to Orlando!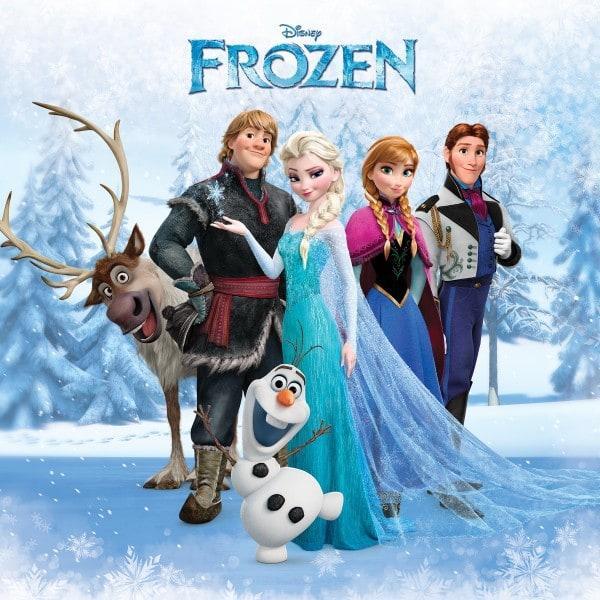 This summer, Disney's Hollywood Studios will be celebrating "Frozen," the hit animated feature film, with a daily character procession, sing-alongs with Anna and Elsa, fireworks, a polar playground, ice skating rink, ice carving demonstrations and a nightly party featuring a live band, all themed to the worldwide phenomenon.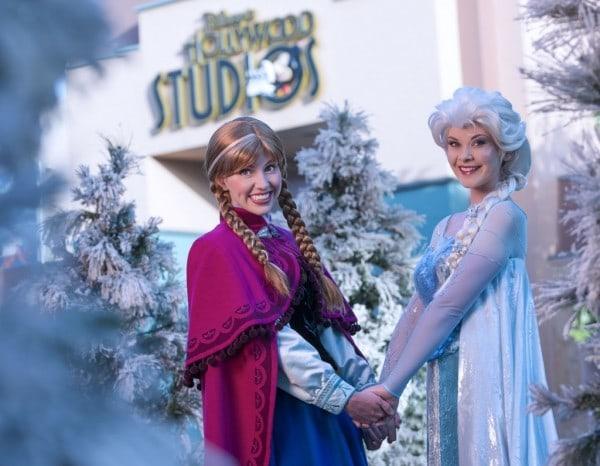 From July 5-Sept. 1, 2014, "Frozen Summer Fun Live!" will bring to life the world of royal sisters Anna and Elsa and their fairy tale kingdom of Arendelle.  Most activities are included in theme park admission.
Special experiences will immerse guests in lots of Frozen fun.
Here are some highlights (*schedule subject to change without notice):
Anna's & Elsa's Royal Welcome:  Each day at 11 a.m., Anna and Elsa, riding in a horse-drawn sleigh, will travel in a royal procession down Hollywood Boulevard.  Rugged mountain man Kristoff is along for the fun joined by a flurry of skaters, skiers and ice cutters, all dressed in their Arendelle best.
For The First Time in Forever: A Frozen Sing-Along Celebration: Inside the park's Premiere Theater, Princess Anna and Queen Elsa join the Royal Historians of Arendelle for a fun and comedic retelling of the history of their kingdom amidst projections, lighting and special effects.  Guests will be invited to join in special sing-along moments from the film's chart-topping soundtrack.  At the end of the performance, guests might find themselves becoming "Honorary Citizens of Arendelle."  The 20-minute show will be presented multiple times each day.
Wandering Oaken's Trading Post & Frozen Funland: There's a "big summer blowout" happening inside the park's Soundstage One, where Oaken – the film's trading post owner – and his cousins have created the "Frozen Funland" amidst a winter wonderland.  Living up to its name, there will be plenty of frozen festivities inside the makeshift adventure park Oaken and his cousins built to make the most of the sudden snowstorm.
Part of the Oaken's Frozen Funland will be an ice skating rink with demonstrations by some of Oaken's talented cousins on the Arendelle ice.
In addition, icy artisans will put their talents on display, creating carvings of favorite "Frozen" characters from giant frozen blocks.  Kids can enjoy frozen wintertime activities in the "Do You Want to Build a Snowman?" area.  For all of his Frozen Funland friends, Oaken has plenty of merchandise at his Trading Post, along with hot cocoa and sweet treats available for purchase.
Guests can take pictures with the film's animated characters in a virtual setting, and then email them or share on their social media channels.
When guests want to escape the icy atmosphere of Oaken's outpost, all they have to do is look for the door marked "Sauna," where they once again will exit to the warm Florida sun.
Coolest Summer Ever Dance Party: From 5:30-9:30 p.m. each evening, a live band will take the stage to celebrate the Frozen summer fun with contemporary songs and a few familiar tunes from the film.
Take-Along Olaf: As a special feature before the fireworks, guests will have a chance to be a part of a pre-show celebration by hashtagging photos of themselves in the park with a "Take-Along Olaf."  Throughout the day, Take-Along Olafs will be distributed at various locations in the park.  Guests are then invited to take Olaf along with them on their Disney's Hollywood Studios adventures.  By sharing their photos with the unique hashtag #OlafSummerVacation, their photos may appear on the big screen in this special pre-show feature.
Frozen Fireworks: At 9:35 each evening, the giant Sorcerer Mickey Hat on Hollywood Blvd. gets the full Frozen treatment with special projections of snow and ice images, in an eye-popping spectacular above Hollywood Blvd.  Set to the film's soundtrack, the fireworks show will feature some special guests – including a very magical appearance from Elsa in which she will show how her powers flurry "through the air and to the ground" to produce magically icy blue and white gleaming fireworks.
More Frozen Fun! The Frozen festivities do not end at Disney's Hollywood Studios! At Magic Kingdom, fans can get immersed in these "Frozen" fantasies:
Meet Anna and Elsa inside Princess Fairytale Hall in Fantasyland
Anna and Elsa appear in the new daytime spectacular "Disney Festival of Fantasy Parade"
The "Celebrate the Magic" nighttime projection show transforms

Cinderella Castle

with visuals from "Frozen."