Each year Orlando welcomes over 50 million visitors.  Travellers from all over the world make the trek to the sunny city to visit the theme parks, and
This year Orlando is giving visitors more reasons to visit their beautiful city as unprecedented expansions and technological advancements come to fruition. New theme park attractions, accommodations, dining and shopping, provide more reasons to put Orlando at the top of vacation lists in 2013. Visitors will come face to face with royalty, a colony of penguins and larger than life Transformers as new attractions and thrills open throughout the year.
Here are some highlights!
1)    Visitors will embark on a voyage to the bottom-of-the-world, to the coldest and windiest continent as SeaWorld Parks & Entertainment welcomes their biggest expansion to date across all parks with the spring 2013 opening of Antarctica – Empire of the Penguin at SeaWorld Orlando.

More than just a new ride, the new "realm" will be the coldest theme park attraction in the world and include a variety of new experiences for guests. A state-of-the-art interactive ride will take guests on an exciting journey through the dangers and wondrous beauty of the Antarctic as they follow and mimic a young penguin's adventures. Additionally, the new area will include a new penguin habitat that will bring guests closer than ever to a colony of penguins, a gift shop and a new dining concept featuring market-style, international food.
2)    Following a packed 2012 with more new entertainment experiences unveiled in Universal Orlando Resort's history with Despicable Me Minion Mayhem, Universal's Cinematic Spectacular nighttime lagoon show, Universal's Superstar Parade and the reopening of The Amazing Adventures of Spiderman, 2013 brings TRANSFORMERS: The Ride – 3D.

Opening in summer 2013, the attraction combines the larger-than-life TRANSFORMERS characters and an exciting storyline with life-like HD CGI media, state-of-the-art 3-D technology and amazing special effects to place riders right in the middle of an epic battle between the Autobots and the Decepticons.
3)    Little princesses and princes will have even more magical experiences awaiting them at the Walt Disney World Resort, as Fantasyland is undergoing the largest expansion in Magic Kingdom's history.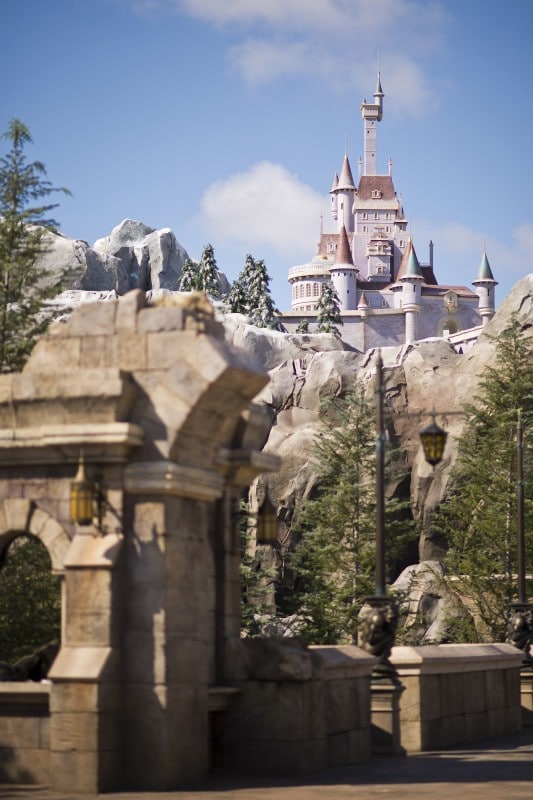 Fresh off the December 2012 opening is Under the Sea ~ Journey of the Little Mermaid, a musical showcase featuring Ariel and friends, as well as Enchanted Tales with Belle where guests of all ages reenact "the tale as old as time" alongside Belle and Be Our Guest Restaurant, the first restaurant in Magic Kingdom to serve alcohol. Opening in 2013 Princess Fairytale Hall will allow guests to interact with beloved princess like Aurora, Cinderella and others in the Castle Courtyard located in the heart of Fantasyland.
4)    Waiting in line may be a thing of the past, when Walt Disney World Resort launches MyMagic+ later this spring.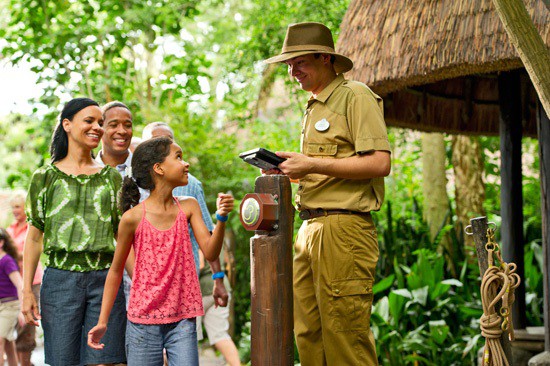 Through MyMagic+, a new Web site and app will give guests, prior to leaving their homes, the opportunity to lock in seating for parades, fireworks and character interactions or even coveted FastPasses. Once in Orlando, guests will wear wristbands called MagicBands, serving as room keys, tickets and FastPasses. The optional system also allows for changes through the app and customization so that characters may even be able to provide personalized greetings.
5)    Kennedy Space Center Visitor Complex will unveil the 90,000-square-foot (8,100-meter) home for the Space Shuttle Atlantis, which retired in 2011.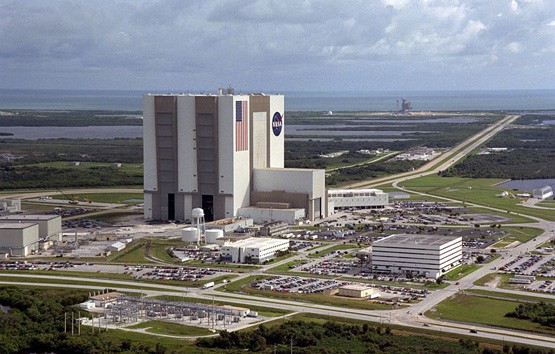 Opening July 2013, the $100 million exhibit will provide views of the vehicle up close, along with interactive features reflecting major accomplishments of the Space Shuttle Program, including the Hubble Space Telescope and the International Space Station.
6)    With shopping one of the top activities for visitors to Orlando, 2013 will provide more options for savvy shoppers seeking high-end products.Two of Orlando's malls, The Florida Mall and The Mall at Millenia will debut new luxury offerings.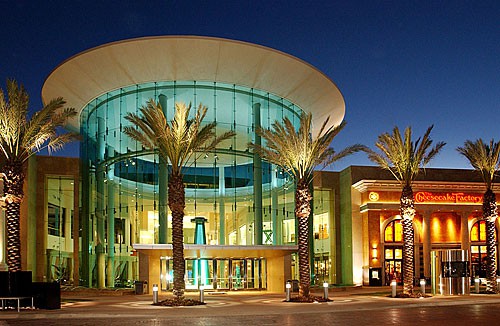 Clothing retailer Michael Kors, along with accessory and jewelry retailer Tous will be added to the more than 250 retailers a The Florida Mall. The Mall at Millenia, ranked in the top 10 among the world's most successful shopping centers by Shopping Centers Today, will open a new wave of internationally recognized retailers including Prada, YSL and Swiss watchmakers Hublot, Omega and Breitling.
7)    Orlando Premium Outlets – Vineland Ave,one of two Orlando Premium Outlet locations in Orlando, is expanding by adding 80,000 square feet (7,200 square meters) and 12 new stores. The expansion, to be named The Promenade, will be anchored by Saks Fifth Avenue Off 5th and will include additional dining as well as an Information Center.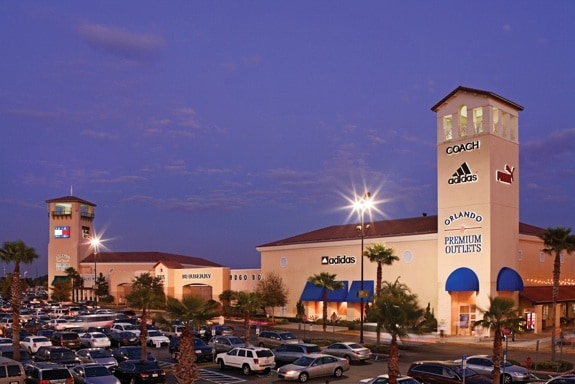 8)    Joining Orlando's nearly two dozen luxury resort and day spas, Disney's Grand Floridian Resort welcomes Senses – A Disney-owned-and-operated spa.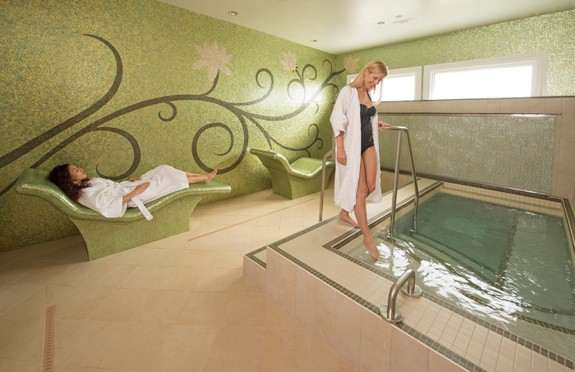 The new facility blends turn-of-the-century elegance with modern accoutrements and a dash of Disney whimsy. From water therapy and rejuvenating citrus facials, to a Princess Pedicure or Magical Manicure for little ones ages 4 – 12, the 15 treatments rooms offer a wide variety of options for visitors looking for a little pampering. In addition, the spa at Disney's Saratoga Springs Resort is temporarily closed for renovation and will reopen in the summer as Senses – A Disney Spa at Disney's Saratoga Springs Resort.
9)    Universal Orlando Resort offers two new dining experiences for guests at its Universal Studios Park. The Superstar Character Breakfast offers guests a chance to meet characters from the Universal Superstar Parade including Despicable Me Minions, SpongeBob SquarePants and Dora the Explorer.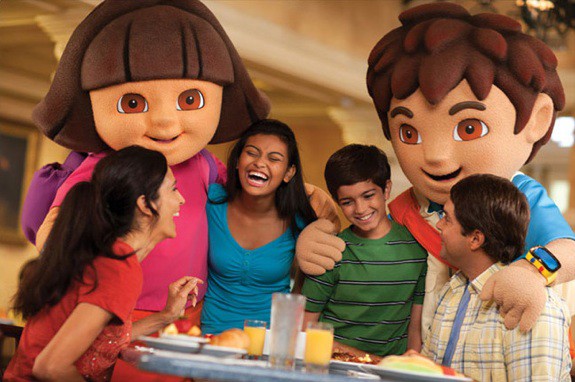 Guests also receive access to a special viewing area for the parade later that day. The second addition is the Cinematic Spectacular Dining Experience where guests enjoy dinner at Lombard's Seafood Grille followed by dessert in a private viewing area for Universal's Cinematic Spectacular nighttime lagoon show.
10)    The charming town of Winter Park, just north of downtown Orlando welcomes the Alfond Inn at Rollins.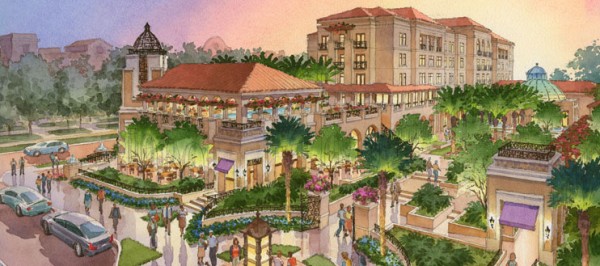 Opening in 2013, the boutique inn on the property of nationally ranked liberal arts school, Rollins College, offers 110-rooms that feature a swimming pool, fitness center, restaurant, lounge and 9,000 square feet (836 square meters) of meeting space. All profits will go into an endowment to provide full scholarships for top Rollins College students.
Via PR Newswire (http://s.tt/1yfa5)