While planning for a 10-day vacation to Scotland, we thought that it would be a good idea to get backpacks instead of dragging around suitcases on trains, planes and various automobiles.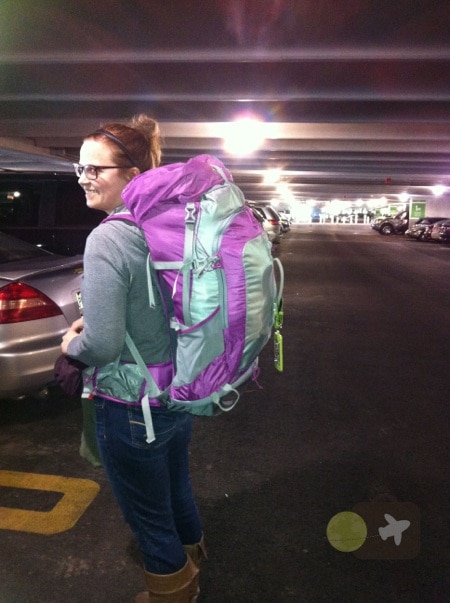 This turned out to be the greatest idea we ever had. Except eating sticky toffee pudding.
I'm a hoarder, over packer, and all around too accommodating that I am willing to be the one to carry around blow dryers, straighteners and other random items that I'll likely never use on a vacation where we are moving around too much to care what our hair looks like. (I'm also a notorious sweater fiend.)
This means that I was looking for a big backpack. Or at least one that was so small that I would have to forgo some ridiculous items on my agenda.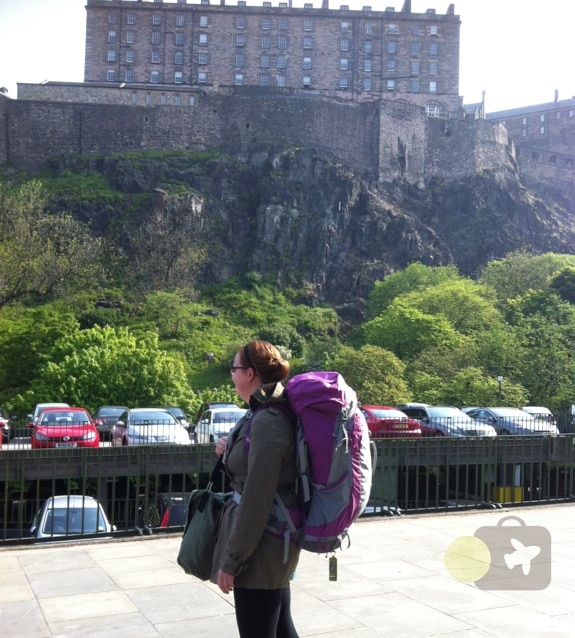 Thankfully we came across the Kelty Rally 45 . At first I was a little put off by the way that it sits (there's a large gap between your back and the bag with some netting and poles.) but this turned out to be the best part of the design since it sat comfortably and took all the pressure off my shoulders and placed it on my hips without causing pain.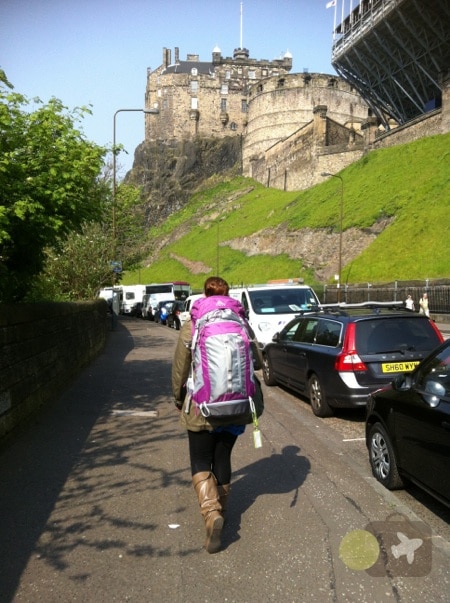 This was especially helpful when we made it to Edinburgh and in order to get to our hostel had to climb the biggest hill of my entire life. If I had brought a suitcase the brick pathways, grass, rocks, dirt paths and bane of my existence, cobblestone sidewalks, would have ripped my arm off like it has in the past.
Don't be worried about all the straps either, I thought they would be completely unnecessary, but they all worked in keeping my stuff in the bag, dry, clean, and not battered from being kicked around.
Going to Scotland it was very important to me that I stay dry. Practically everyday from the start in Glasgow where we took our car up to Oban, Fort William, then a train (Jacobite/Hogwarts Express anyone?!) to Maillag, and back again to the car so we could head off to the Isle of Skye was rainy. I made sure that I had the rain cover for my backpack, which was immediately stolen, lost or thrown out by some airport staff the second it was out of my sight. (Don't put your rain cover on your backpack, just tuck it away somewhere and tie down your straps.)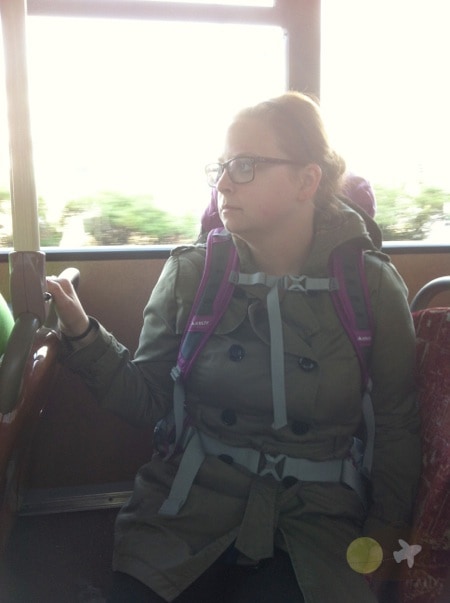 Either way, this rain cover was important to me, but turned out that even without it everything stayed dry. The top cover of the backpack keeps rain out the top and the fabric is definitely waterproof for the most part. My clothes, electronics and shoes all stayed dry inside the bag.
This bag even fits into their tiny trunks of cars for such a huge looking knapsack.
I highly recommend the Kelty Rally 45 for anyone looking for a bag that will hold what you need, without becoming an inconvenience.
Features:
Top loading
Sleeping bag compartment
Front-panel access
Stretch Mesh Waterbottle Pockets
Side compression straps
Load stabilizer straps
Ice-axe loops
Zippered waistbelt pockets
Front pocket
Map pocket