Could you sleep in a fish bowl?  Could you sleep in a fish bowl surrounded by 35 sharks? If you said yes – this could be your chance!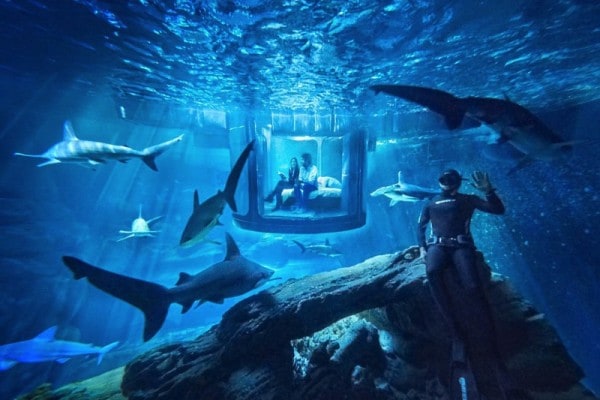 On April 11th, 12th and 13th, the Aquarium de Paris is hosting the first-ever sleepover in their Shark Aquarium and you could WIN one of those spots!
Three lucky winners and their guests will be welcomed by host, Fred Buyle, a world record-breaking freediver, underwater photographer, and shark enthusiast. Hell dance alongside the sharks, the ideal introduction to your neighbors for the night. Once youre settled, Fred and one of their marine biologists will guide you on a tour through the aquarium, and provide an exclusive behind-the-scenes glimpse into the world of sharks: how they live, why theyre so misunderstood, and their importance to the oceans ecosystem.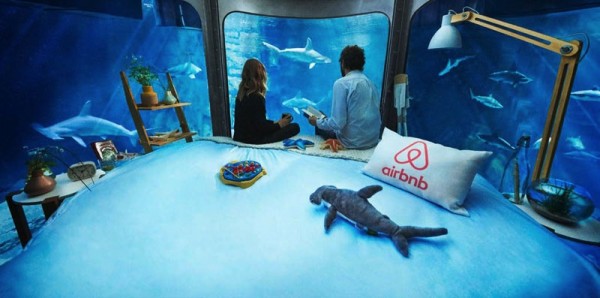 Amazing right?  But there's more!
Your home for the night is unlike any other ever built: a peaceful enclosure with a large cylindrical bed and breathtaking, immersive views of your new sharp-toothed friends.  How cool would that be at night?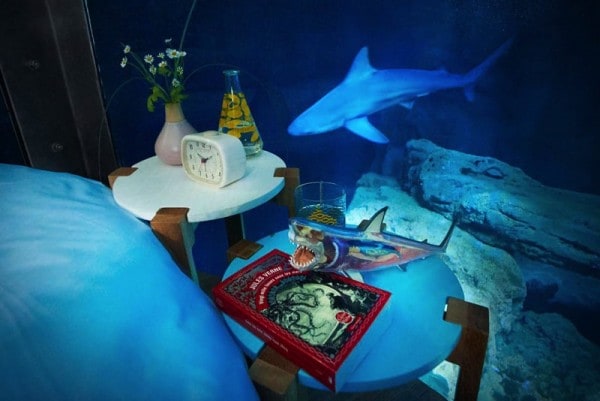 Opened in 1867 and located in front of the iconic Eiffel Tower, the Aquarium de Paris was the first built anywhere in the world. After the three day event the cylinder will act as an observatory for our biologists to study the behaviors of these majestic fish.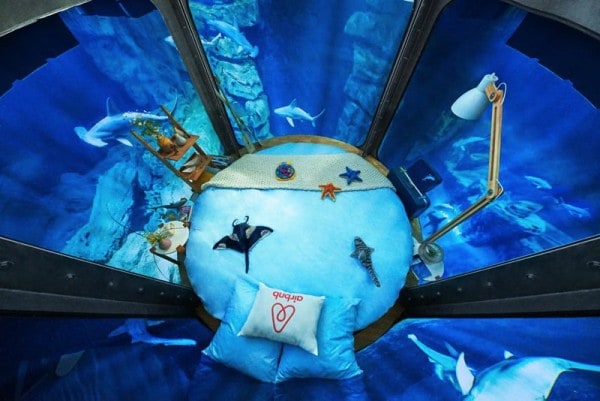 How can you be the first to ever spend a night at home with the sharks?
Tell them a little about yourself, where you live and why you belong with the sharks for a night by 11:59 p.m. CET on April 3rd, 2016.
And if you don't live in Paris, they will fly you in from anywhere in the world.
Fire up your notebook because submissions should be between 50-550 characters or less in English, French, German, Spanish, Italian or Portuguese and 50-300 character or less in Chinese (Simplified or Traditional), Japanese or Korean.
Their fine print..
You and your guest should be over 18 years old, medically fit and able to climb into and out of the bedroom. For safety reasons, the winner and their guest must not exceed 190 kilograms or 418 lbs. You must be available to spend the night on April 11-13.